Whitehaven 300 years
A Present for the Town
It was thought appropriate to mark 300 years since the formation of the Harbour Trustees now known as the Commission with funding left from the Maritime Festivals.
One year ago...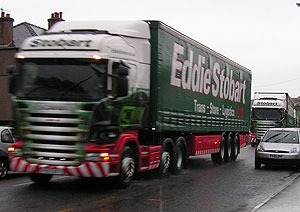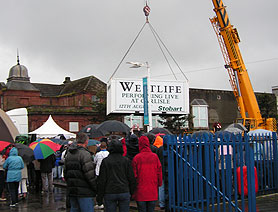 In June 2007 lots of people gathered around the harbour on a rainy June evening to witness a strange event. A convey of Eddie Stobart trucks had charged along the A595 and down the New Road into Whitehaven flanked by police motorcycle outriders with a helicopter hovering above. The fleet sped around the town to the harbour where they delivered a small freight container advertising the Westlife concert, which was placed beside the entrance to the marina.
One year later...
People gathered to see what was in the box.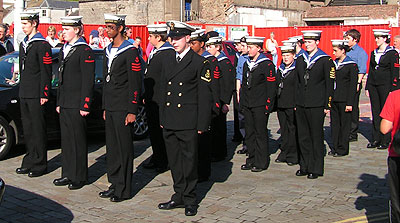 The Whitehaven Sea cadets were in attendance as they have been for most of the Maritime events.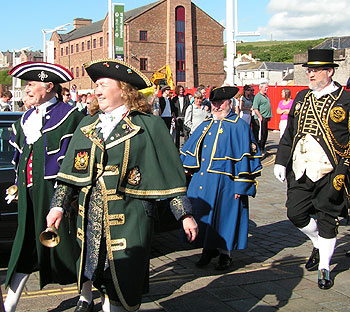 The town criers from across the UK attended as they were to have a 'shouting' competition the following day.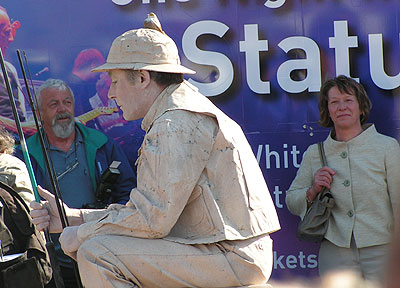 Speculation had mounted throughout the year as to what was in the box and many people believed it would be some sort of statue or work of art. Not to disappoint a statue, was brought out of the box and presented to Celia Mackenzie from the Harbour Commission - although this was only a joke as it was a performance artist dressed as a fisherman - how he survived in the box all year is a mystery.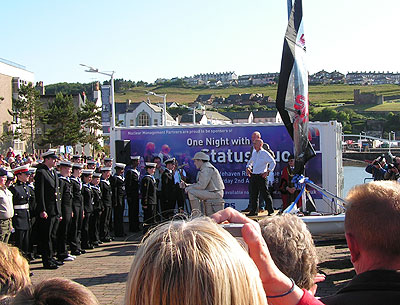 Then the true present to the town was unveiled. As recognition for the work they have put into the maritime festivals the Whitehaven Sea cadets were presented with a Laser dingy so that they can learn to sail - which was a more practical and useful gift than expected. Also tickets were given out to the people who had turned up to win prizes from Gerard Richardson's shop.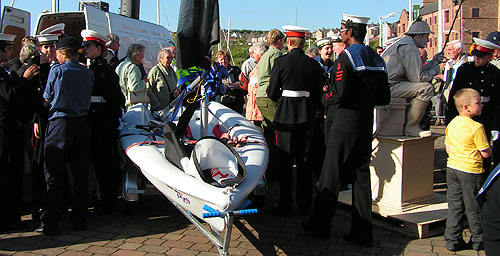 Then people gathered to have their photo taken with the statue.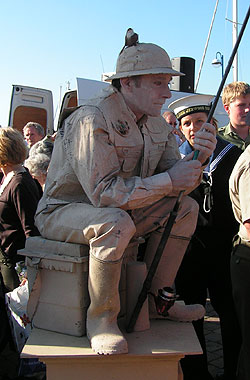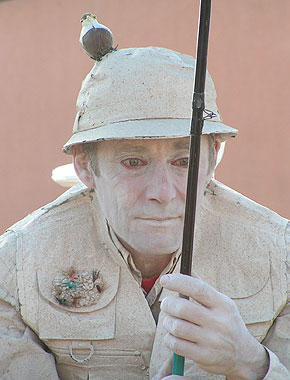 In the evening shortly after sunset there was a firework display over the harbour.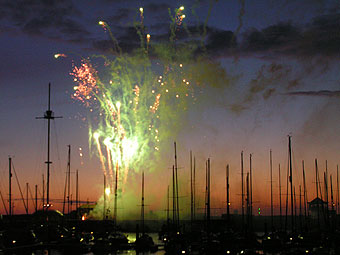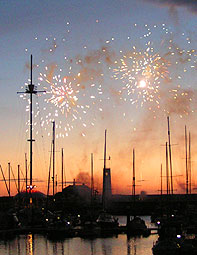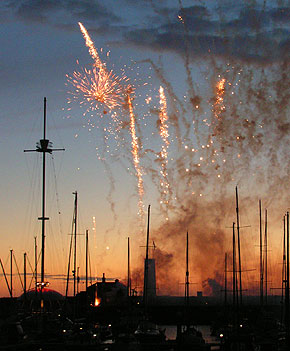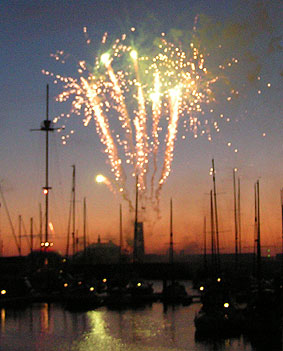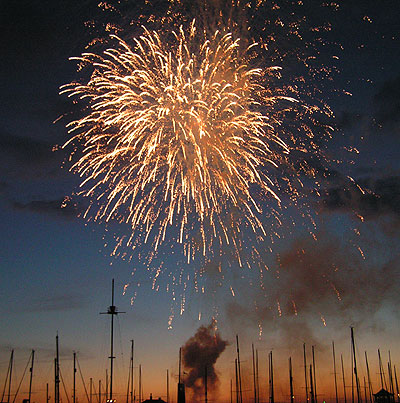 ©WAWL 2008