Home Rally Vintage Cars Modern Tractors Steam Engines Bikes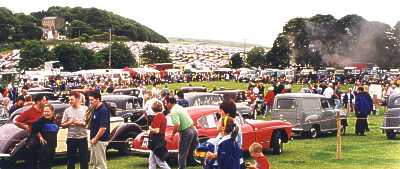 Every year, on Wimbledon finals day, West Cumbria Vintage Club holds its annual rally. The event, which is one the biggest in Cumbria is held at Hayescastle farm at Distington and provides a great day out for all the family. There were over 400 entrants this year from as far away as Ayrshire attracting about 10,000 visitors. As well as all manner of vehicles, there were nearly 60 trade stands, 18 charities, marquees with models and collections, local crafts, and refreshments. Added to this is a live band, a gymkhana and a fun fair to keep everyone entertained.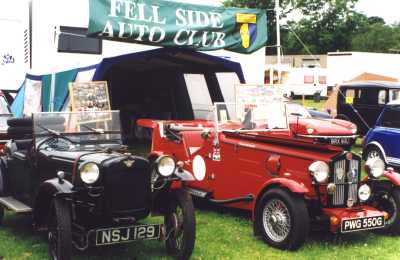 There are several local auto clubs that each have there own stand including the Sporster club, Fell side Auto club, Cumbria Morgan Owners club, Triumph TR Register, West Cumbria Kit Car club and Triumph Sports Six club.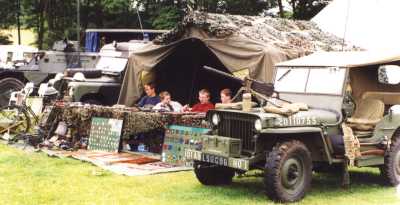 There is always a good showing of privately owned militaria from tanks to trenching tools. This year included a Saracen armoured car and a 1942 Willys Jeep.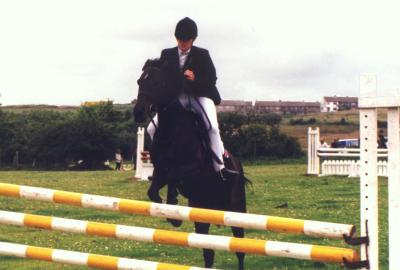 Many local riders compete in the gymkhana.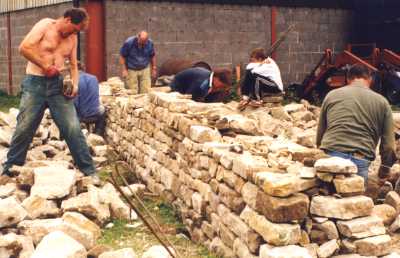 Many traditional crafts are on display in the marquees but there are also demonstrations including a dry stone wall contest.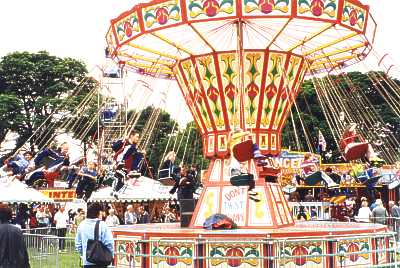 A fun fair keeps the kids happy and adds a lot of colour.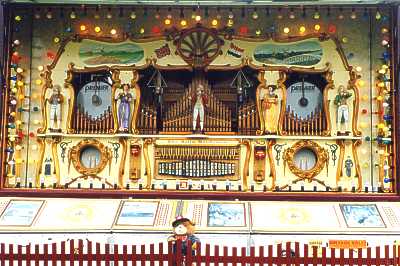 Additional music is provided by traditional fairground organs. This one is a 54 key Dean of Bristol built in 1982.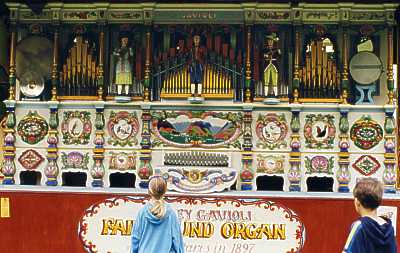 This organ at the entrance to the rally is an 89 key Gavioli built in Paris over eighty years earlier in 1897.
West Cumbria Vintage Rally - Introduction
(external Link to Willys Jeep Dr.)