Lord Nelson
Sail Training Ship visits Whitehaven
Whitehaven Harbour 6th September, 2010

Yet another tall ship visits Whitehaven in 2010. It was a strong warm wind that blew in S.T.S. Lord Nelson after a month long tour crewed by Girl Guides celebrating the hundredth anniversary of the organisation. Some guides were getting off at Whitehaven and others getting on for the next leg of the journey.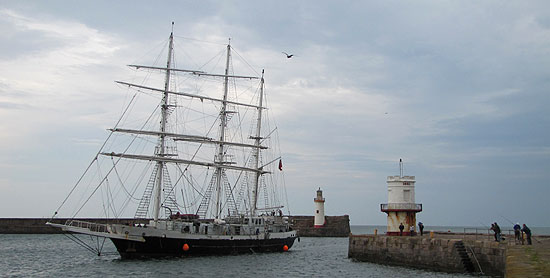 It is 2 years since this magnificent tall ship came to Whitehaven so it was great to see her sailing through the mouth of the harbour at high tide, where the lofty height of the masts could be gauged against the lighthouses at the end of the pier.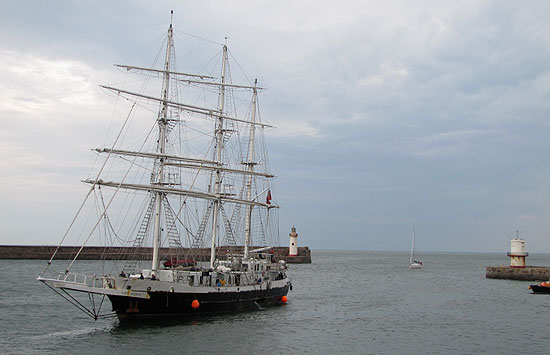 At 54m in length the Lord Nelson is far too long to fit within the sea lock and so had waited over-night outside the harbour until the gates were on free flow, with the high tide, and the ship could sail straight through into Whitehaven's inner harbour.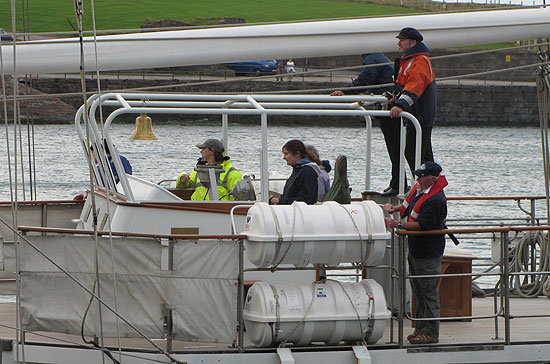 With not much leeway for error on either side as Lord Nelson passed through the sea lock there was a lot of concentration going on around the helm.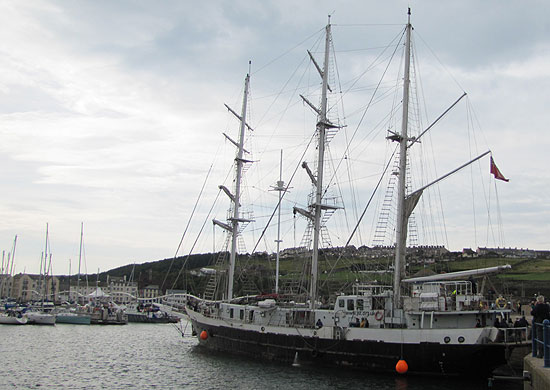 Once into the harbour and protected from the heavy winds it was still a tight turn to starboard to get the ship around and moored to the Sugar Tongue pier.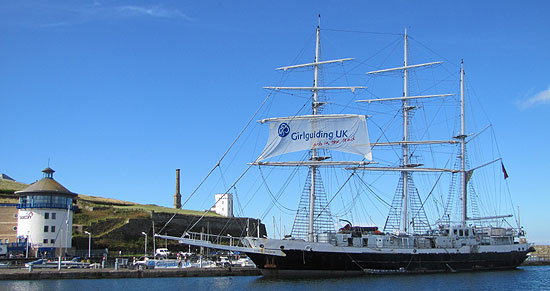 As well as being crewed by Guides for the Girlguiding centenary the tall ship was also visited by local Girl Guides and Brownies some of which spent the night onboard as a rather exciting sleep-over.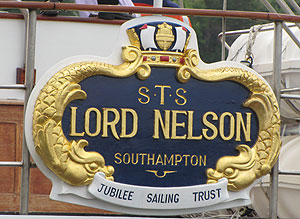 The crest on the stern of the Lord Nelson is of two carved and guilded sea serpents.The Jubilee Sailing Trust has two ships, the other being Tenacious, fitted to accommodate crews of mixed abilities, including those that are in wheelchairs, or those that are blind, to which a normal sailing ship would provide difficult obstacles.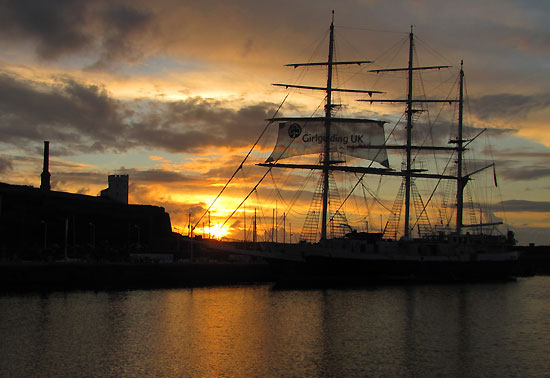 As the sun fell on Tuesday night the dark skeletal masts against the dimming sky and the shadows they cast upon the calm water invoked the ghosts of Whitehaven's maritime past.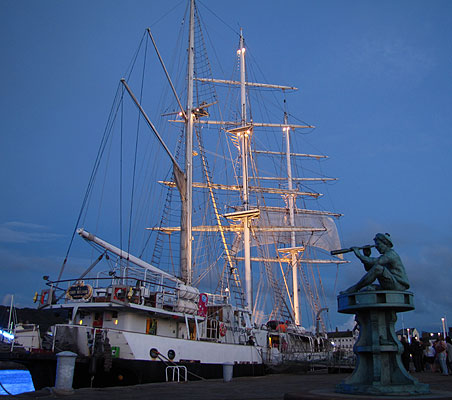 Once lit up the masts provided an attractive show and more guides and brownies went onboard for a tour of the ship.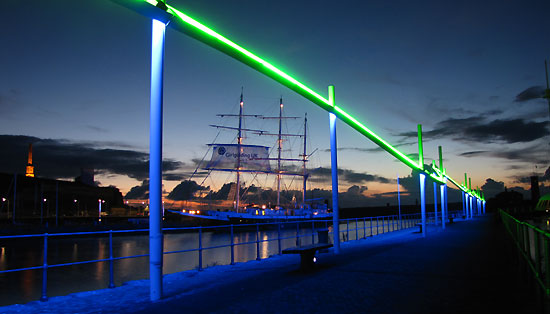 Having a tall ship in the harbour seemed to be what the neon wave on the Lime Tongue was designed for as the Lord Nelson bathed in its phosphorescent blue glow.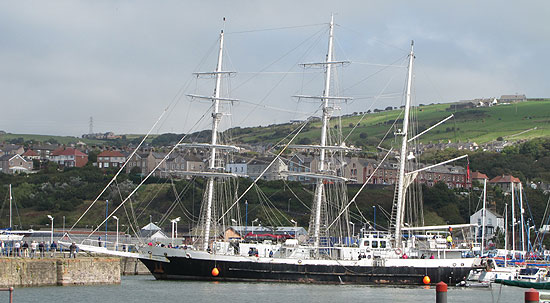 On Wednesday 9th it was unfortunately time for the Lord Nelson to leave Whitehaven for the next leg of its tour. It was fortunately a very manoeuvrable ship as there was not much room to spin it round to get it facing out of the sea lock.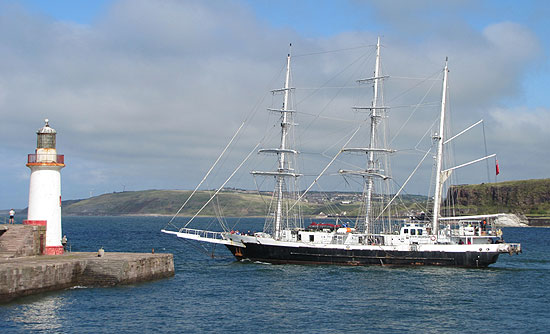 Soon S.T.S. Lord Nelson was passing the lighthouse on the West Pier of Whitehaven's outer harbour and heading out across the Irish Sea in calm waters under a blue sky.
External link:
The Jubilee Sailing trust : www.jst.org.uk
© WAWL 2010