London 2012 - Olympic Torch Relay
West Cumbria 21st June 2012
The 21st of June 2012 marked day 34 of the London 2012 Olympic Torch relay and the day it came to West Cumbria.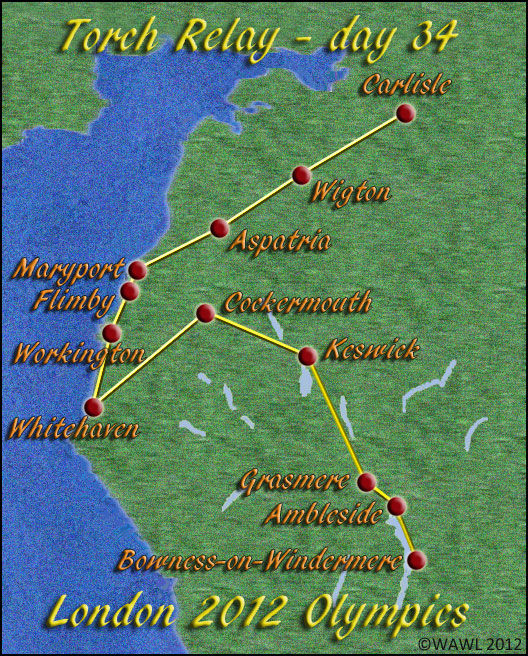 Passing through over 1000 British cities, towns and villages on its tour the torch went through a dozen in our area on Thursday. Starting at Carlisle it then visited Wigton and Aspatria before moving to the coast and paraded through Maryport, the little village of Flimby and then the towns of Workington and Whitehaven. Next it headed into lakeland visiting the market towns of Cockermouth and Keswick. After which, it turned south into the heart of the lake district and passed through the tourist hot-spots of Grasmere and Ambleside, before ending up at Bowness-on-Windermere, where its arrival was celebrated with a firework display over lake Windermere.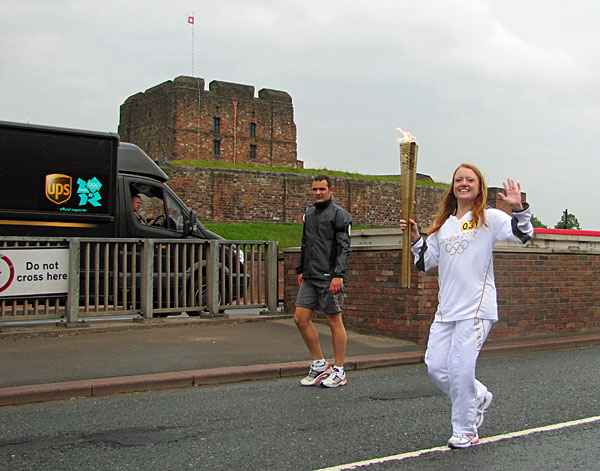 Not all the torch bearers were asked to run in their home towns so one of the first from West Cumbria was Suzanne Day who lives in Whitehaven but did the leg in front of Carlisle castle.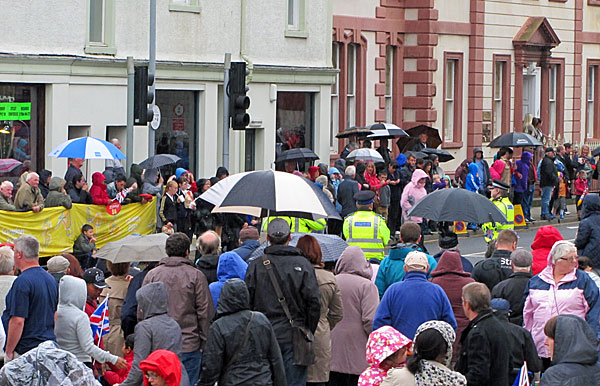 Despite the media focusing on the handful of usual naysayers that predicted little interest in the torch relay, the momentum of enthusiasm meant that by the time it reached the north of England the only problem was getting near enough to the front of the crowds to see it. Whitehaven was no different with a huge turnout. Lowther Street was closed from Scotch Street to the harbour and lined either side by crowds at least four deep and often much more.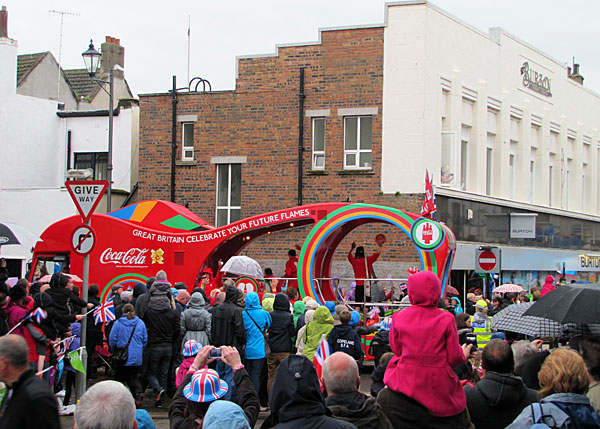 The actual torch was supported by a fleet of vehicles including police motorbikes and support buses carrying the torch bearers to their starting positions and picking them up at the end. There were also vehicles from 3 of the main sponsors which included Coca-Cola.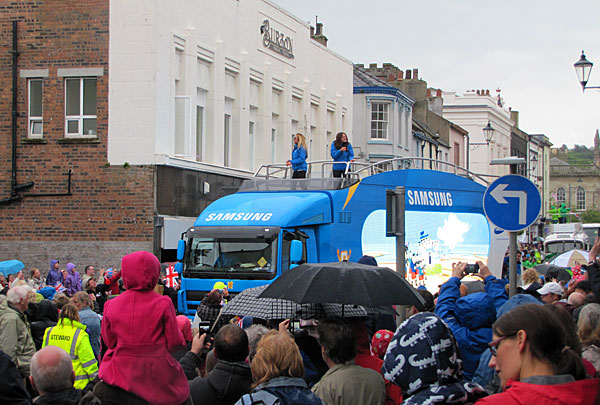 One of the sponsors was Samsung and they had a bus with a huge TV screen on the side.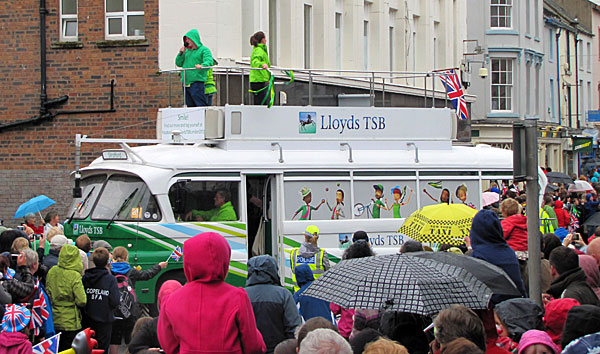 The final sponsor vehicle was from the TSB and people on the bus informed the crowds that the torch was on its way and whipped up their excitement. There was a slightly confusing moment when the vehicles that were unable to go along the harbour took a different route from the torch by turning along Strand Street.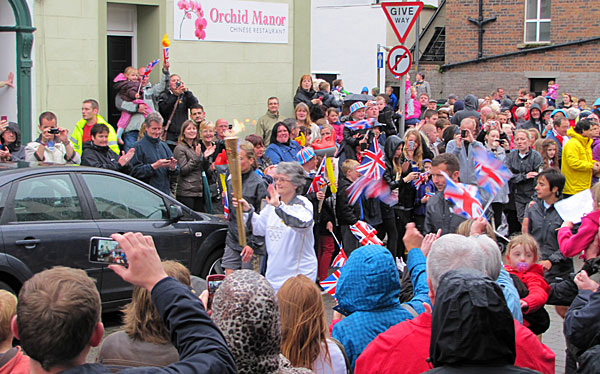 The torch itself went along New Lowther Street and then proceeded north along the millennium promenade and was carried by Jocelyn Lace. Flags left over from the recent Diamond Jubilee celebrations were eagerly waved and the runners who had given to their community received some great support in return, to make their 300m something special to remember.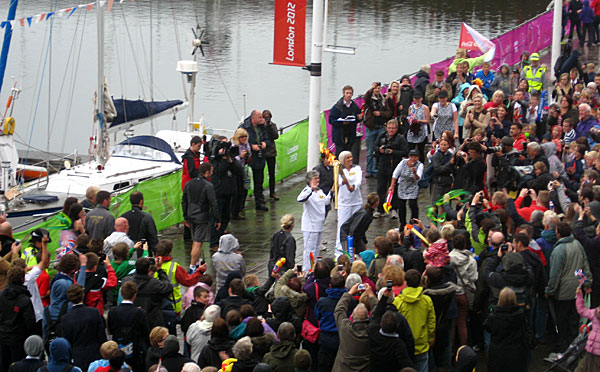 Half way along its harbour route there was another "kiss" as the flame was passed on from Jocelyn Lace to the next torch bearer Shameem Arnold with the backdrop of the yachts in Queens Dock.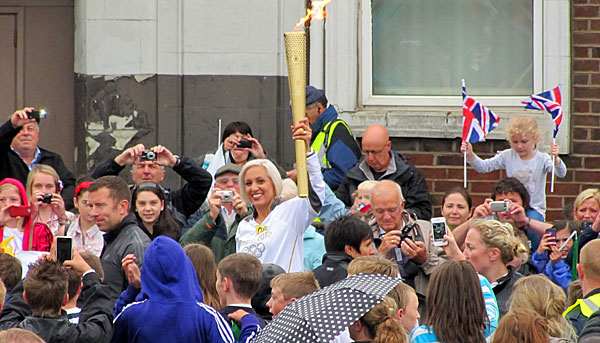 Shameem then ran the last leg down the North Shore Road to the New Road where lucky spectators who had seen it enter Whitehaven got a second chance to get some photos.
London 2012 Torch Relay www.london2012.com/torch-relay/
© WAWL 2012