Whitehaven Festival 2013
21st-23rd June
Another great festival mixing music food ships planes and entertainment is planned for the weekend.
19th June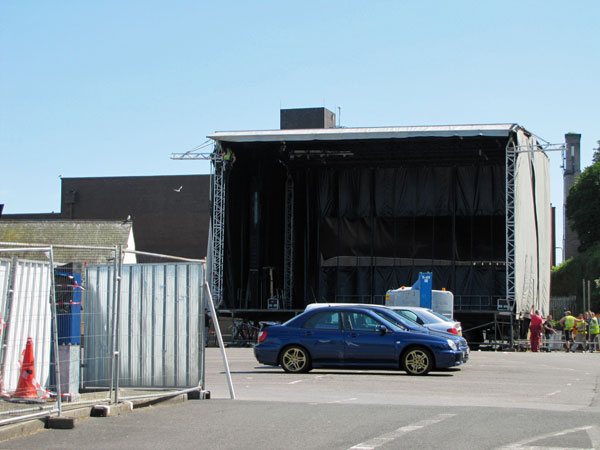 The big stage is up and ready for this year's music acts
Music headliners are McFly for the Friday, Bruce Foxton, The Sweet and Slade for Saturday, and Les McKeowns Legendary Bay City Rollers on the Sunday. There will also be support acts plus many local bands on the CFM stage.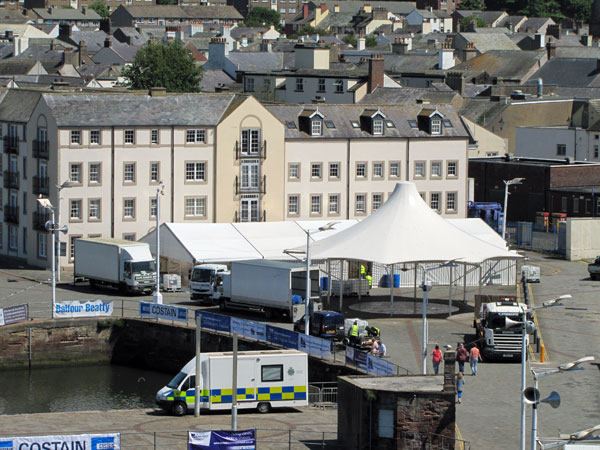 The big marquee is up near the hub for the celebrity cookery classes
Food demonstrations from top chefs will once more be a major part of the festival with Jean Christophe Novelli a regular favourite at the festival and Sean Wilson of the Saddleworth Cheese Company (and Corrie).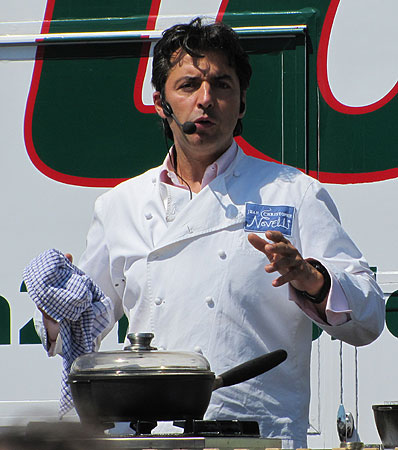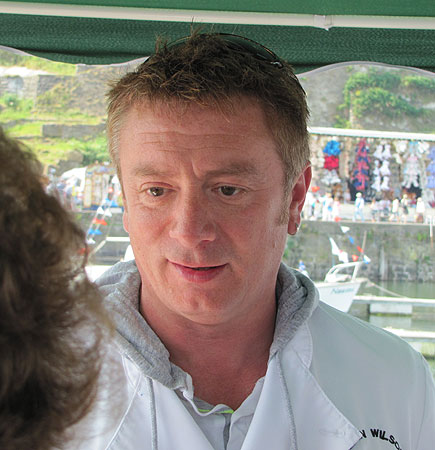 The first Tall Ship, Soteria arrived from the Isle of Man under sail on Sunday evening and is currently moored on the Sugar Tongue.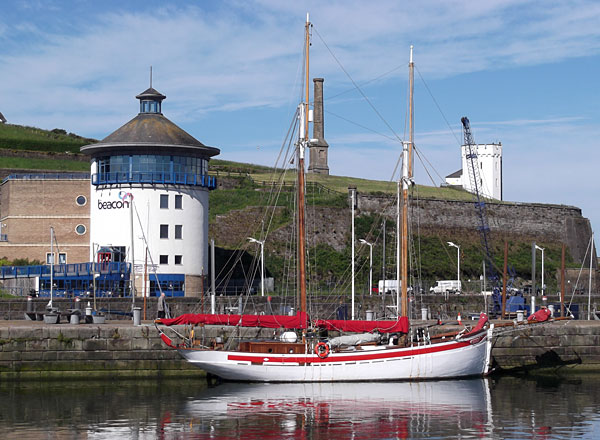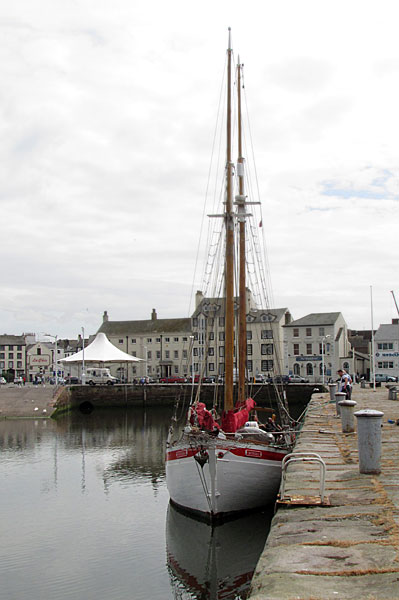 The Bessie Ellen, which has been to Whitehaven before, arrived in Peel from Holyhead on Tuesday afternoon. The Tall Ship Pelican is expected to sail from Liverpool on Wednesday and arrive by Friday. She will be well worth seeing, being a three masted ship rigged as a Barquentine with 11 sails and 148ft long. The final tall ship expected is Johanna Lucretia expected to sail from Ballycastle on Wednesday and arrive Friday. A beautiful wooden vessel 96 ft. long and rigged as a top sail schooner, she'll be another worth seeing approaching the harbour. Exact timings will be governed by weather and tides.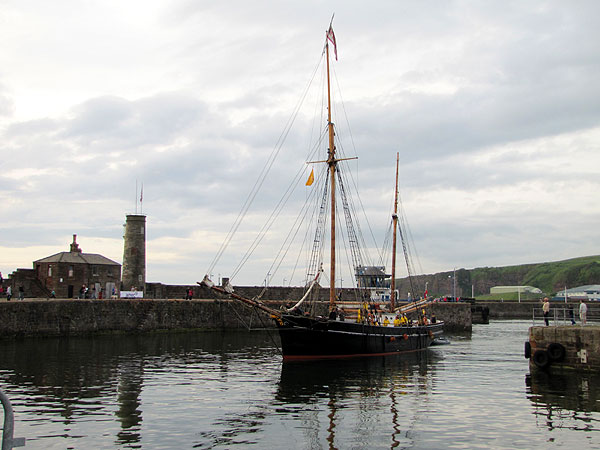 As usual there will be lots of stalls and demonstrations plus a large fun fair with rides for all ages and fear levels.There will also be street theatre and celebrity appearances.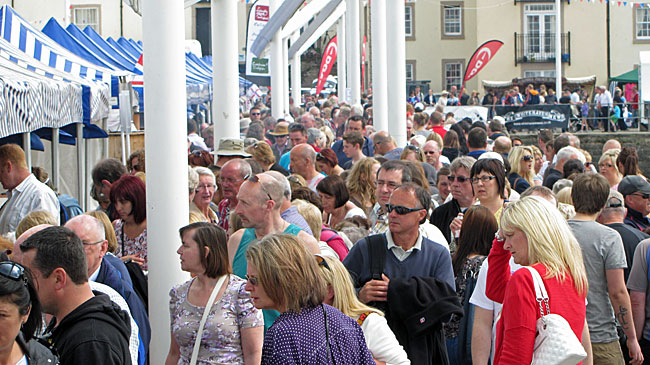 The fun fair this year features a big wheel and a log flume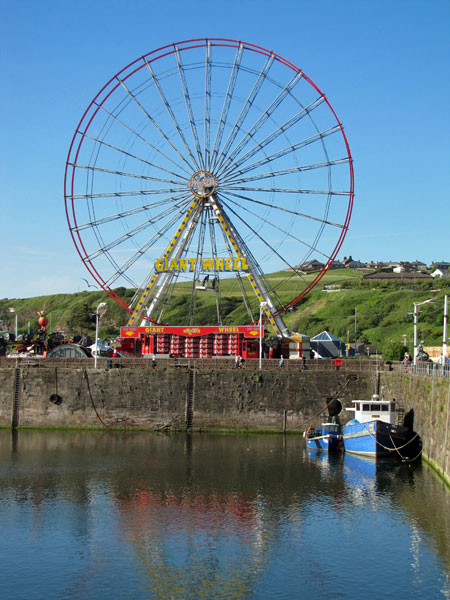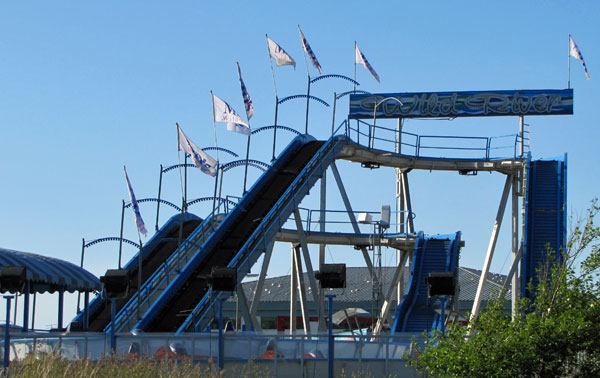 Once more there will be an air show on the Sunday with the Red Arrows and also featuring for the first time a Typhoon jet which will probably pulling out some amazing moves.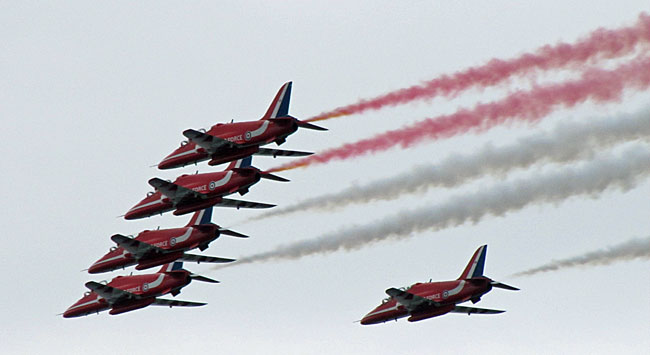 For accurate information and up to date news leading up to the event please visit the official Whitehaven Festival 2013 facebook page.
External links
Social Networks http://www.facebook.com/thewhitehavenfestival http://twitter.com/#!/wfestival
©2013 WaWL