Whitehaven Homecoming Parade 2013
There was a good turn out as people lined the streets to mark the return of the 1st Battalion of The Duke Of Lancaster's regiment.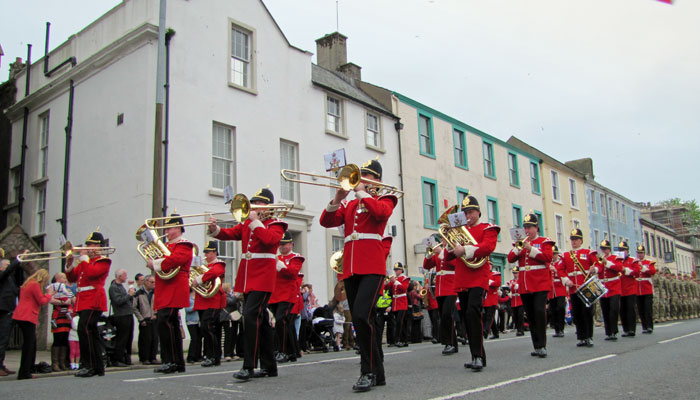 There had been a service at Whitehaven Civic Hall attended by local dignitaries and the family, from Barrow, of one soldier from the regiment who had been fatally wounded. David Shaw had been shot this year, in January, whilst manning a checkpoint in the Lashkar Gah district of Helmand.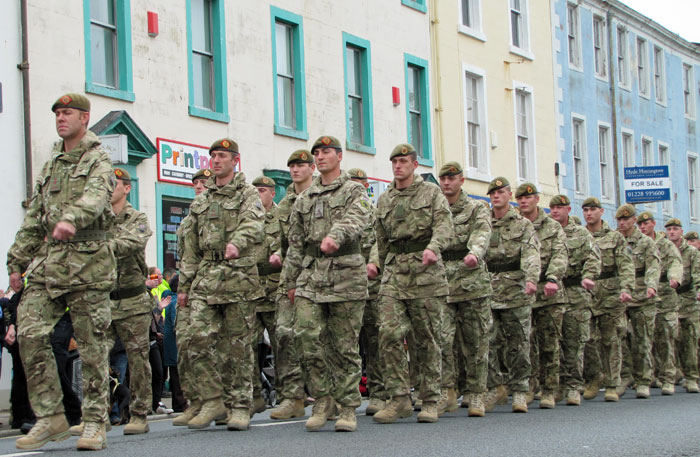 After leaving the Civic hall about 120 soldiers marched around Whitehaven town centre, starting from Lowther Street.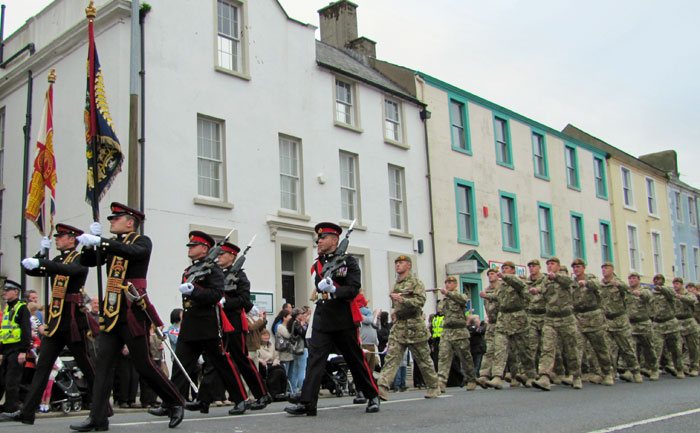 The route was lined by many people who wanted to show support for the regiment including families of many of the troops that were from Whitehaven and other local towns and villages.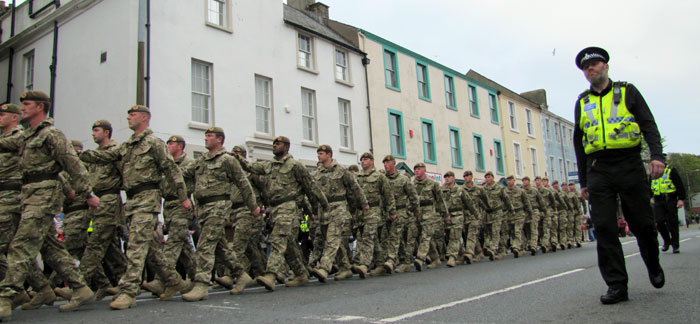 There was also over a thousand children from many local schools along the route adding their support.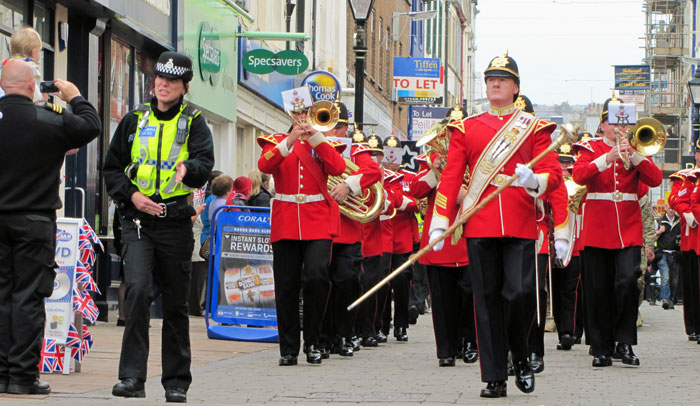 After Lowther Street, the parade turned into the bottom half of King Street and marched down to the Market Place.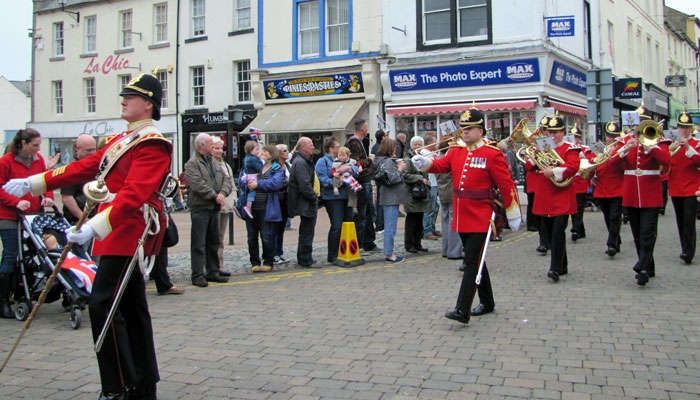 They were led by The Band of the King's Division who played some stirring tunes all the way around the route.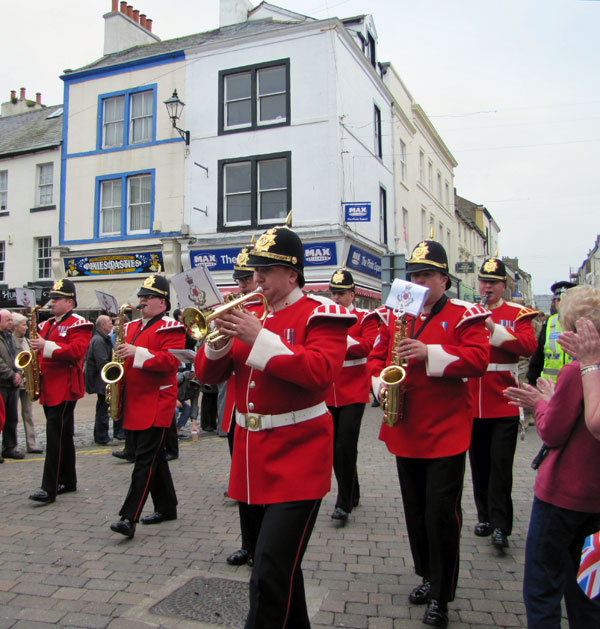 The band are based near Preston, at Weeton barracks, and are part of the Corps of Army Music connected to the Yorkshire Regiment and the Duke of Lancaster's.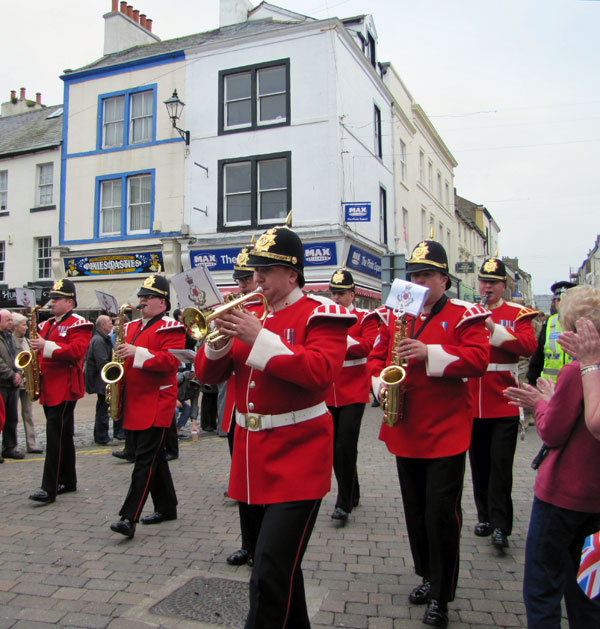 The route then went from Whitehaven's Market Place along the harbour to Duke Street, back down the top half of King Street and again back along Lowther Street to the Civic Hall.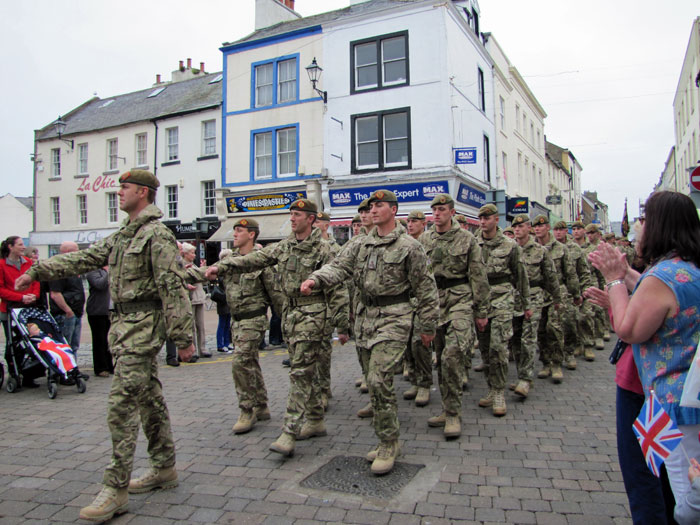 The 1st Battalion known as 1 LANCS are what is known as a light role infantry battalion which mean they normally work on foot and so they easily covered the ground around the town in about 15 minutes.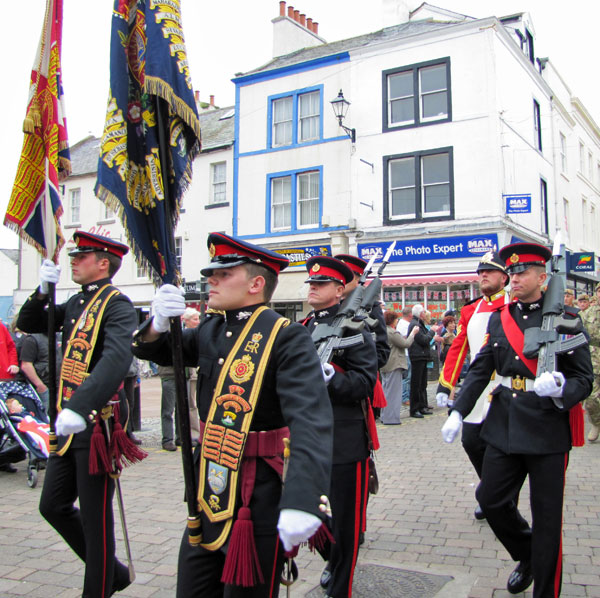 Much of the work of the 1st Battalion in Afghanistan during this tour was concerned with helping the Afghan National Police take over security of the region. Another company was working with the Afghan National Army to bring them to a standard that allows our troops to leave the region. So, hopefully, this will be the last tour of duty there for these soldiers.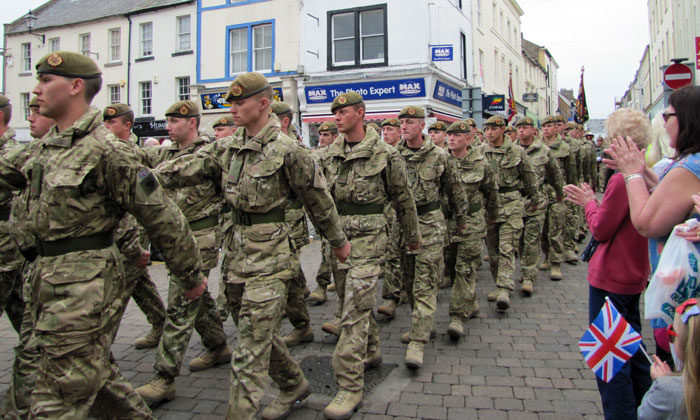 Comments from the soldiers indicated that they were overwhelmed but very thankful for the large turnout and the level of support shown in Whitehaven.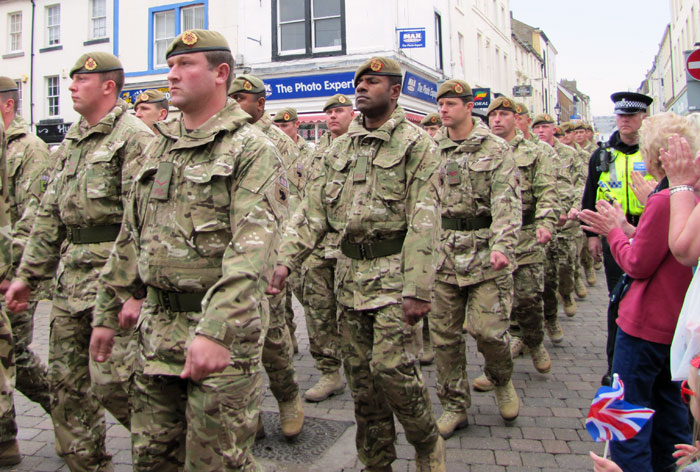 Check out the short video below which is also available in HD or 3D on the Youtube site
© WAWL 2013