Walter Lutwidge
Walter Lutwidge was a prominent merchant in Whitehaven gaining most of his fortune from the tobacco trade in the early 18th century. We can get some idea of his success from the size of his house which can be seen on the 1738 view from Matthias Read and which was probably built 10 years earlier.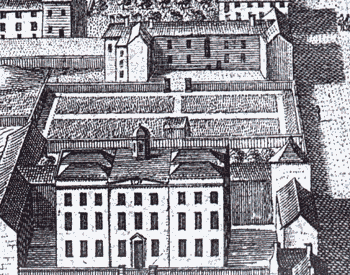 It occupied the site of what is now the old Methodist church on the corner of Lowther Street and Scotch Street. The first plot he acquired in 1716 was 75 yards deep with 44.5 yards facing Lowther Street and was later was added to. One wing of the house still survives and is incorporated into no.75 Lowther Street.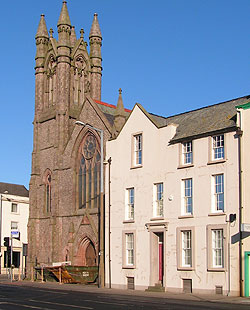 Walter Lutwidge came to Whitehaven with possibly two brothers from Ireland and was master of a tobacco ship about 1708. He ended up with at least half a dozen ships and interest in many others. His business dealings did not finish there as we know he also helped to establish a factory producing glass bottles also seen on the Read painting.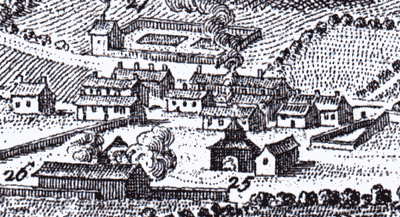 He also had a share in the Whitehaven Rope Company and by the 1740's accumulated several shops in the town. He had a brother called Thomas who was one of the principal importers of tobacco whose house was where the HSBC bank now is. There was also a James Lutwidge, probably a third brother, retired sailor who died in 1737. In 1746 when he passed the business to his son, also called Thomas, Walter estimated his own fortune at £30,000. In 1748 he became High Sheriff of Cumbria.
One of his son Thomas's daughters married John Cookson of Newcastle who was a cousin of William Wordsworth's mother Anne. Thomas also had a son called Thomas.
Eventually, the site of his house also housed the independent chapel behind the Methodists which would have no doubt pleased the Lutwidge family who were Presbyterians.
© WAWL 2006