Muncaster Castle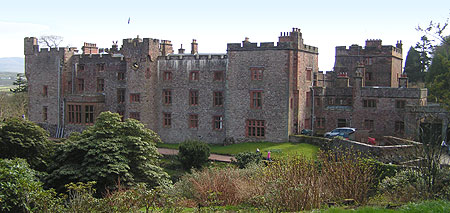 Muncaster Castle, ancient seat of the Pennington family, has survived for over 800 years. The building looks magnificent and is surrounded by glorious countryside - surely one of the most desirable residences in the country. Fortunately the family have not only opened it up to the public, they have been innovative in creating a tourist attraction for all ages. For those interested in the history there are audio guides available to lead you around the building, including information about the family, the luck of muncaster, the ghosts and Tom Fool, the man with a literally wicked sense of humour. To upkeep the tradition a festival of fools is held in May to appoint a new fool to entertain people for the following year. For the very young there is the meadow vole maze - a gentle adventure built in the grounds that lets you explore the world from a this tiny creature's point of view.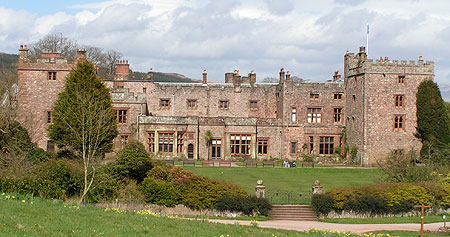 The grounds provide for a pleasant walk and is famous for the rhododendrons which produce a riot of colour in summer. If it rains there is Muncaster interactive - an indoor technology facility in the converted dairy that provides remote cameras, virtual tours and informative quizzes. There is also an excellent cafe situated in the old stables.



To extend the season to the winter months there is Darkest Muncaster featuring night-time walks through grounds where the trees become sculptures lit by an eerie light and sounds are played to create a intriguing atmosphere.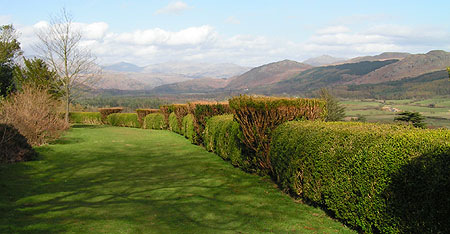 The terrace gives a pleasant walk with the stunning vista of Eskdale valley as a backdrop and a couple of summerhouses provide a place to sit and relax. There is also a gift shop and a garden nursery that sells a selection of potted plants.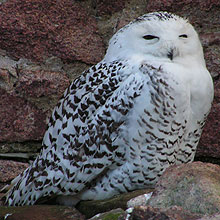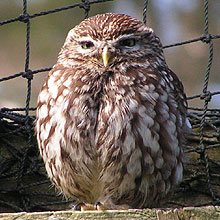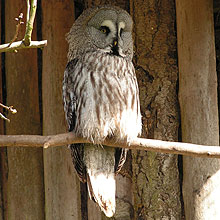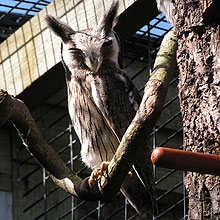 The World Owl Trust have their home at Muncaster and a very large aviary houses a wider variety of owls than you will see anywhere else. These are owls which form part of a breeding, research, education and conservation programme.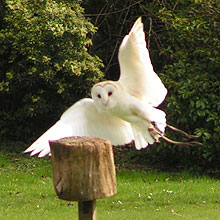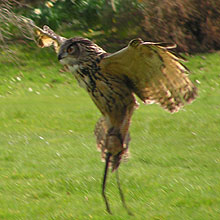 Some owls perform in an educational falconry show on the lawn of the castle that also features other birds of prey. The show also provides the opportunity to see the birds up close and in flight.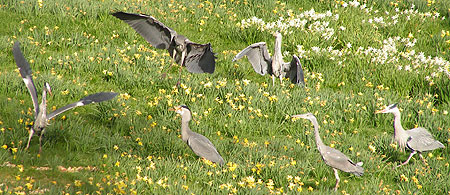 Other birds featured at Muncaster are herons which are fed in the afternoon and 20 or more of these large graceful birds miraculously appear from all over the valley at the correct time alighting upon the trees around the feeding zone until the food is laid out and then swoop to the ground.
Muncaster have recently developed accommodation in the local area to the highest standards and the castle and grounds are available for weddings and other functions.
official sites: Muncaster Castle Owl Centre