Golden Sands Swim 2014
Golden Sands Polar Bear Club - Whitehaven harbour
New Year's Eve in Whitehaven means its time once again for the Golden Sands Polar Bear Club annual dip in the cold waters of the harbour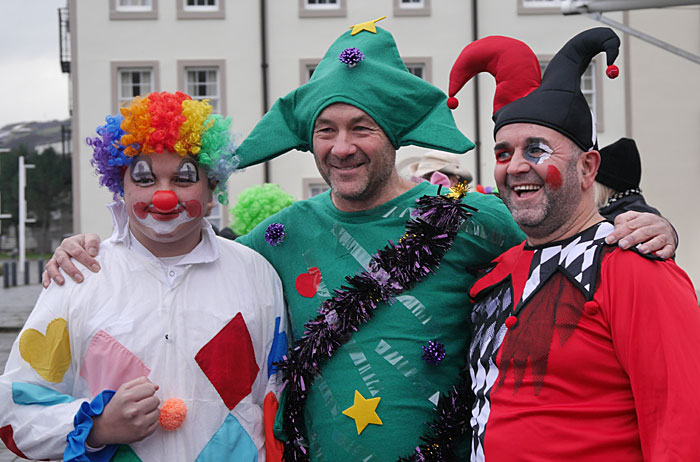 Of course you can't go into for a swim in the sea without getting dressed for the occasion and so nearly everyone dons fancy dress.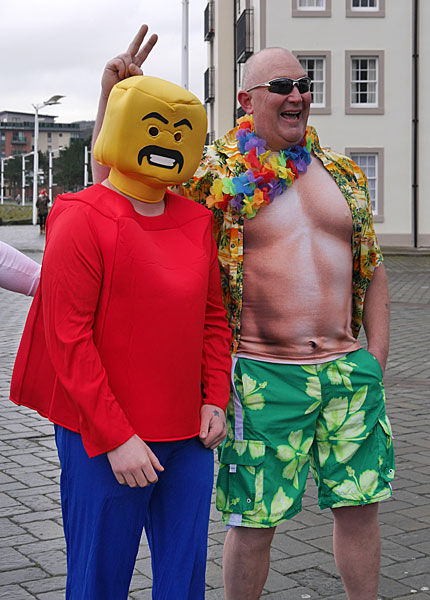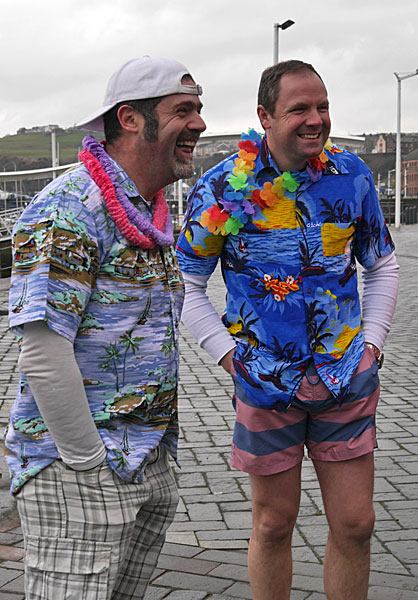 It appears as though these guys were expecting better weather although having a tee-shirt that looks like a bare chest is a cunning way of staying warm.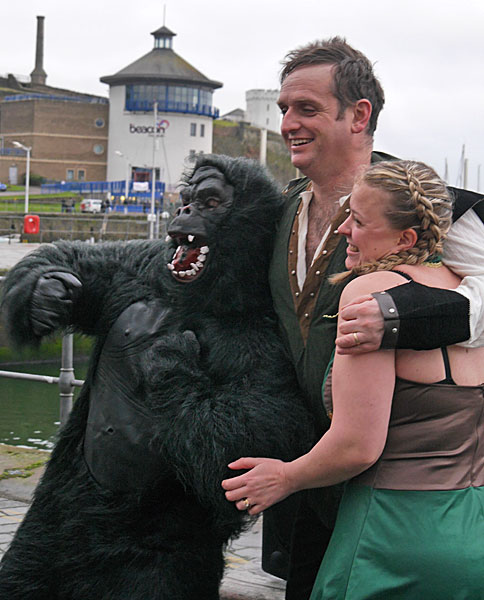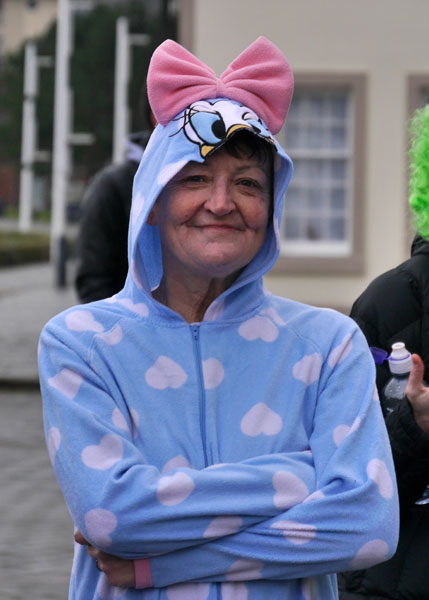 Choosing a gorilla suit or a onesie as your fancy dress is another ruse to stay warm.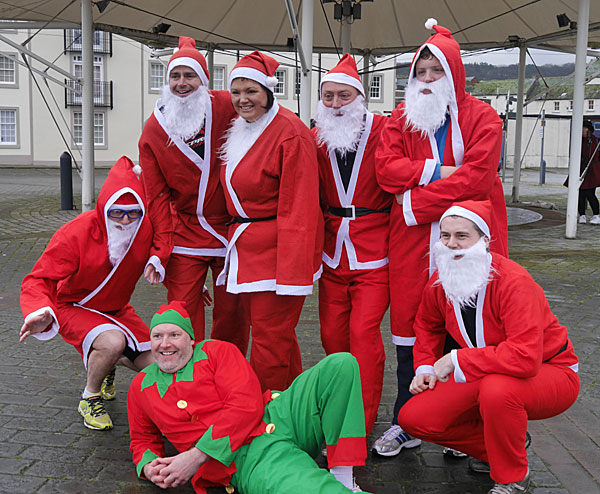 A group dressed as Santas seemed appropriate for the season - I always wondered how Father Christmas wound down after the big day.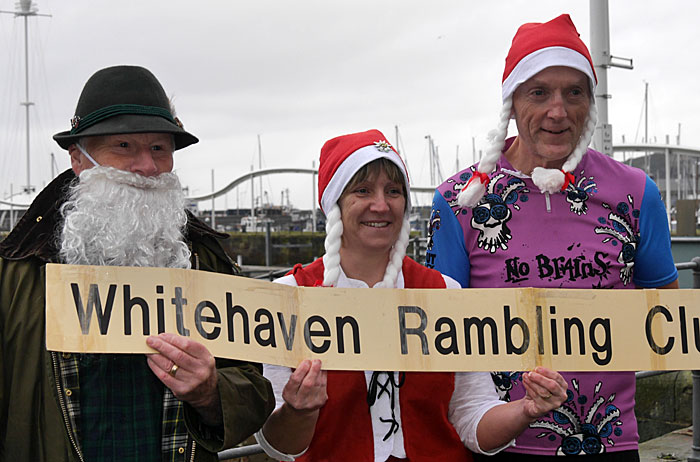 Another group were the Whitehaven ramblers who decided to give the fells a miss and walk into the sea and back.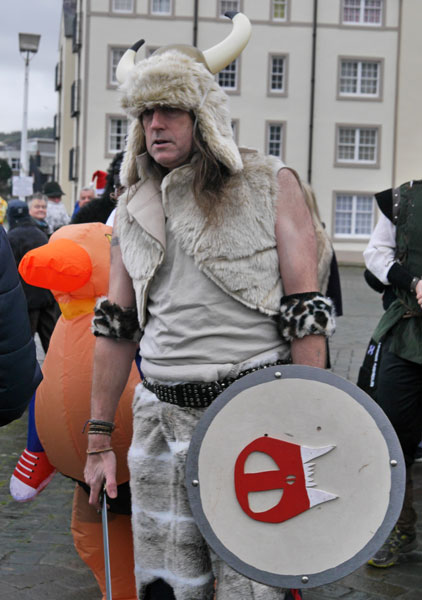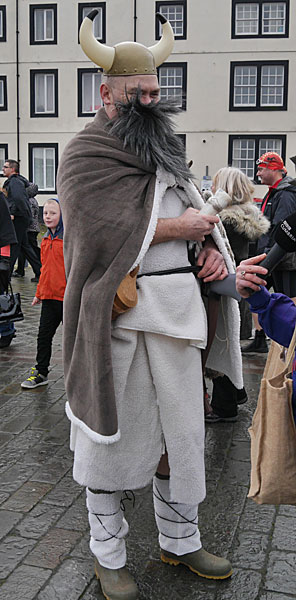 There was also a few vikings present wrapped in fur of course to keep warm but not very good for swimming in.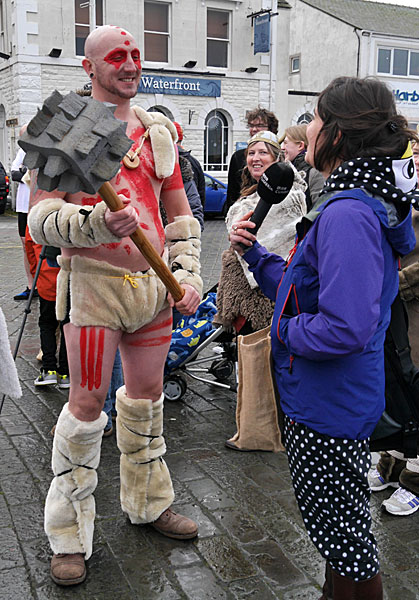 This berserka was obviously berserk to do without a bit more insulation and was one of the brave souls interviewed by the BBC's Emily Unia who also took the plunge dressed as penguin.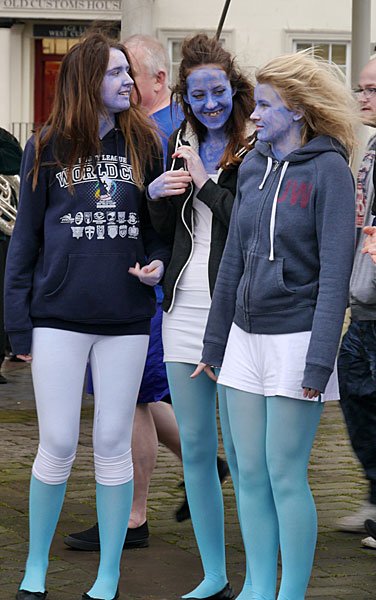 These three young lasses appeared to have been going blue with cold before they even got to the water.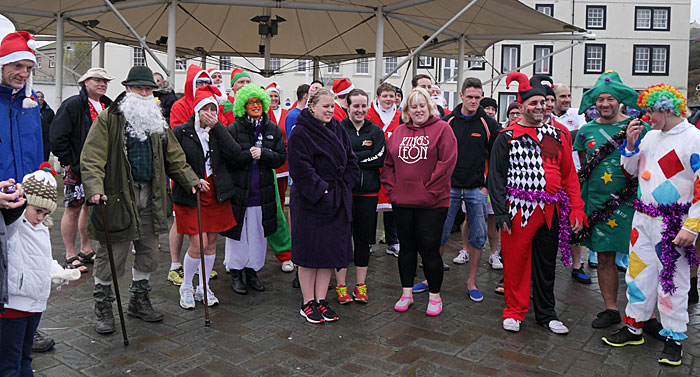 To warm eveyone up, excercies in the form of hokey-cokey and a bit of dancing to Cotton Eyed Joe, were performed at the hub.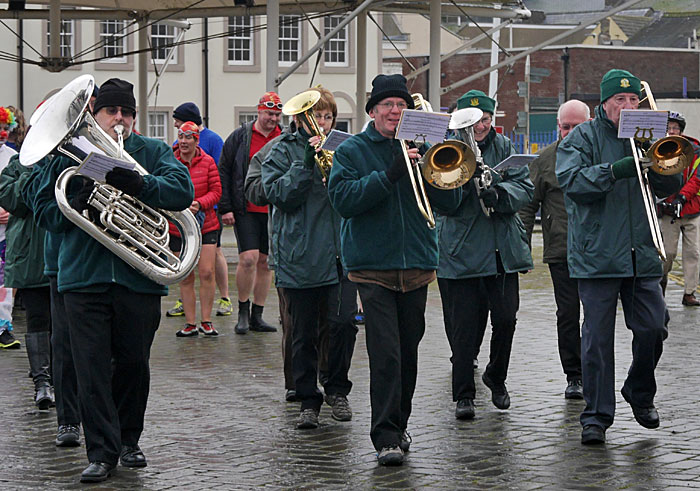 Whitehaven town provided music for the march from the hub to the outer harbour.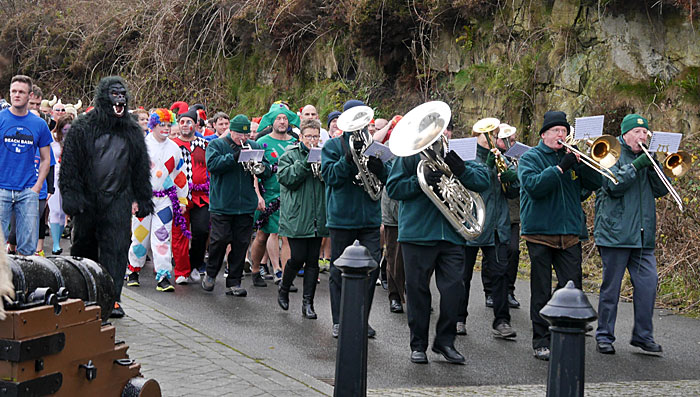 Eveybody then all marched along West Strand to the Golden Sands glad that the weather was relatively mild this year.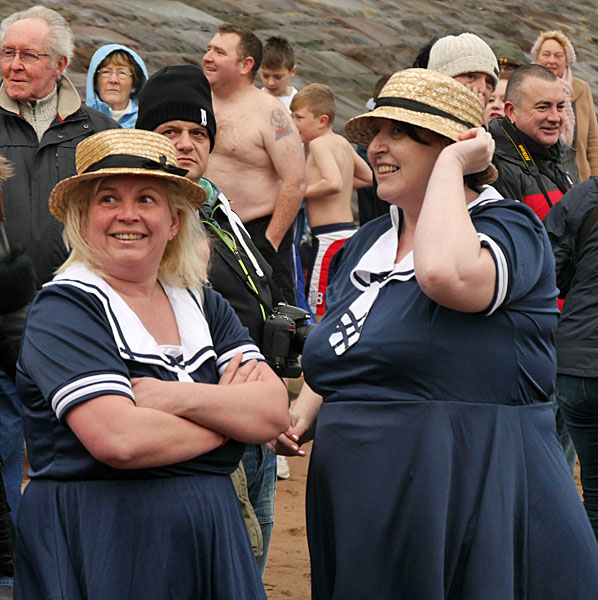 On the beach even more swimmers were waiting including these in more traditional bathing costumes.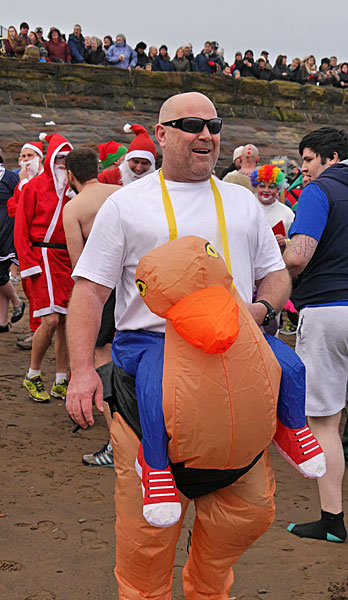 I guess this costume might also double up as a life belt...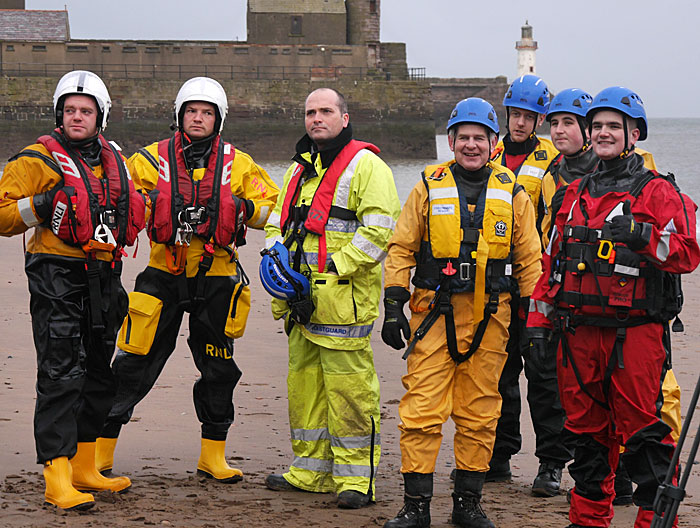 ... however to keep everyone safe the RNLI and coastguard had volunteered to stand in the water and monitor the situation.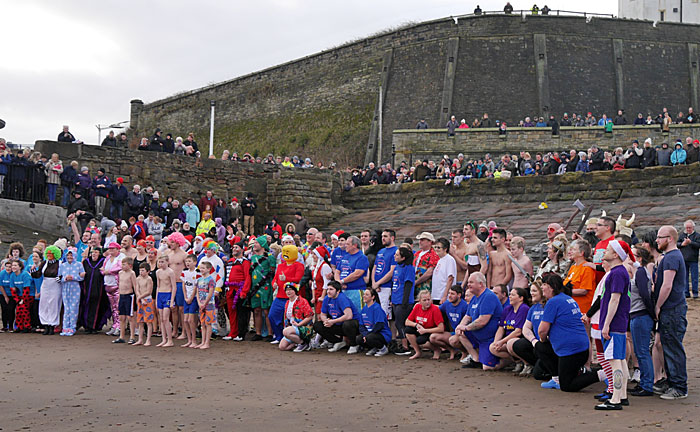 Then there was just time for a group photo in front of a large crowd lining the walls of the harbour before that quick dash into the sea and for many an even quicker dash back out - although some were content to swim about a bit before retiring.
See the you tube video below to see some of the quick spashing about.
Youtube video
Return to Western Lakeland Events
Visit their official Facebook page for more photos and info.
© WAWL 2014