West Cumbria Vintage Rally 2011
Rally Tractors Vintage Modern Bikes Commercial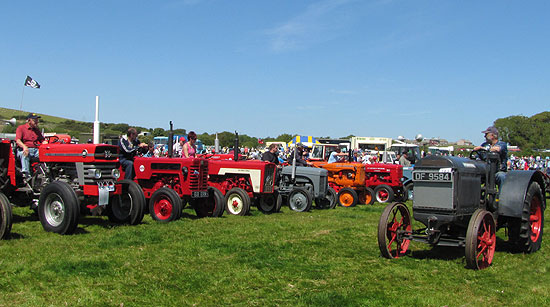 It was another great rally this year as the 30th annual meeting of West Cumbria Vintage Club was the hottest ever. As usual the crowds flocked to Hayes Castle Farm at Distington to see a huge selection of vehicles from the last hundred years and enjoy all the other entertainment.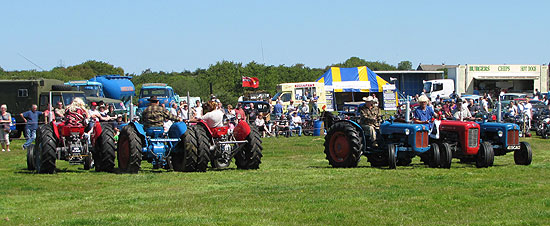 It was a good day for tractor fans, not only because of the big turnout of these requisite agricultural work horses, but because there was also a display of line-dancing tractors! Yes, on the show field 6 tractors paired off into those driven by lads and lasses and performed a series of manoevres to country music.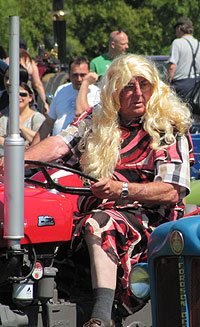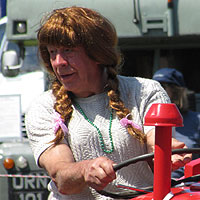 Some of the girls looked a little bit suspect...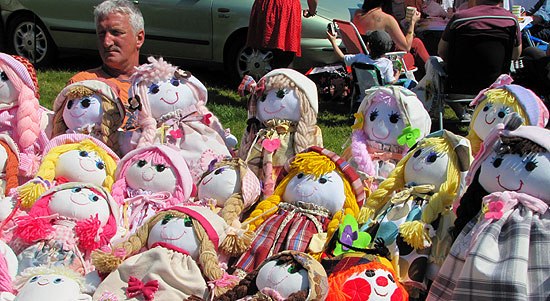 ....but that didn't seem to bother the audience who all had big smiles on their faces.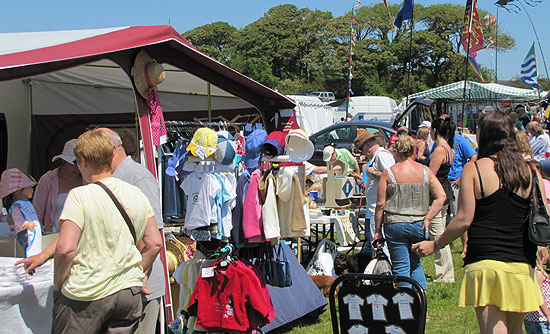 As well as the vehicles there were plenty of stalls for charities and car boot goods as well as some commercial sellers.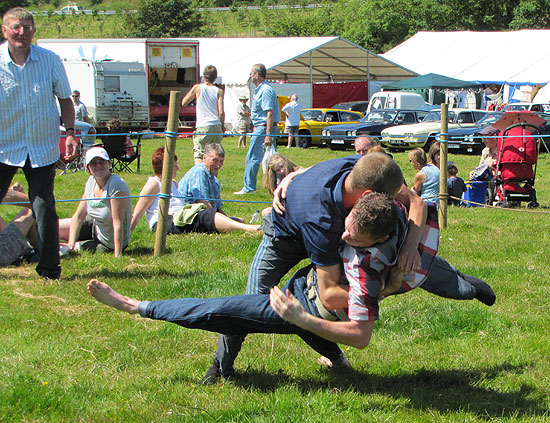 Part of the entertainment was a chance for people to have a go at the ancient art of wrestling in the Cumberland and Westmorland tradition.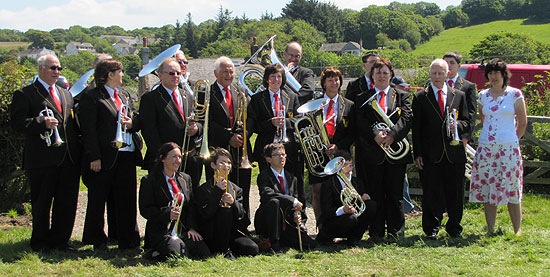 This year music ws provided by the Cleator Moor Brass Band which appear to have reached a very high standard in the few years they have been together.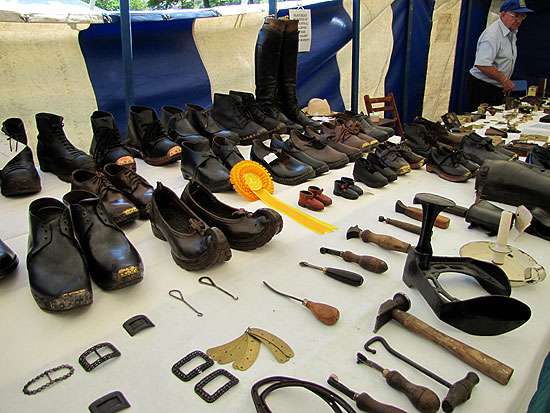 In the collectables and hobby tent this assembly of items from the cloggers art won a rosette for 3rd prize and featured not only diverse forms of clogs and boots but the wide range of tools that were used to makle them.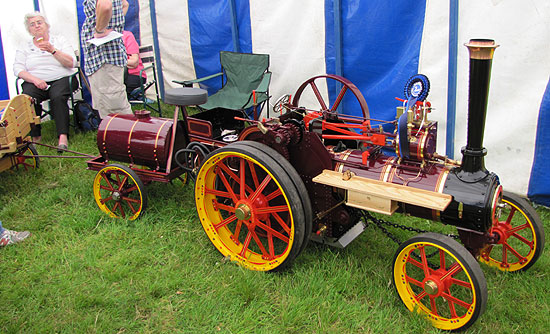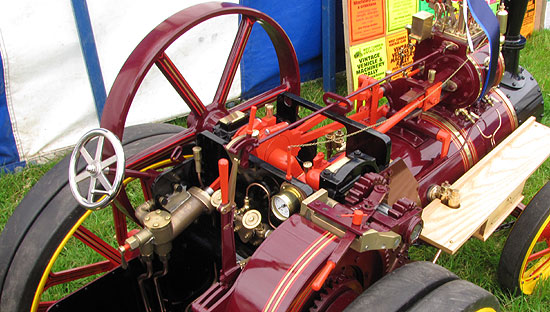 This stunning small traction engine was finished to perfection with every detail an exact scaled down version of the the full sized machine.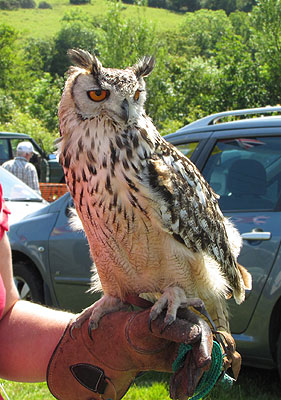 One of the stalls was from local animal sancturay Norah's Ark and allowed people to get very close to some wonderful creatures such as this long-eared owl.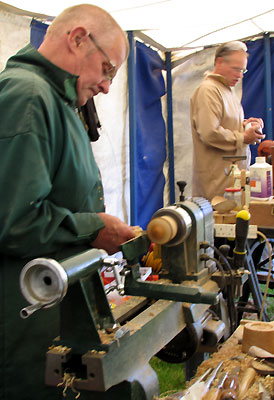 A whole tent was given over to the local wood turners and it was fascinating to see them producing some of the many items they had on display for sale.
The 2012 West Cumbria Vintage Rally will be held on 1st July
@ Hayes Castle Farm - Distington - Cumbria
WCVC membership Secretary:
Mr. Trevor Johnstone, Briary Bank, Sunderland Road, Bothel,Wigton, Cumbria, CA7 2JN
Professional 90min DVD available from J. Bennett, 6 Distington Park, Distington, Workington, CA14 5UN
Return to Western Lakeland Events
External links