Zebu Returns
Tall Ship Zebu returns to Whitehaven 18th August 2006
It was 7:30 on a cool calm August morning that one of our favourite tall ships - Zebu of Liverpool - returned to Whitehaven.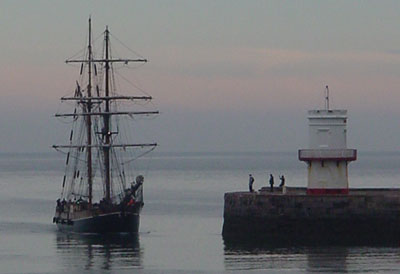 Zebu looked serene as it passed the North Pier lighthouse on a dead calm sea.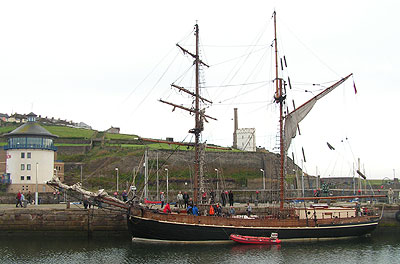 Moored against the Sugar Tongue the Zebu was scheduled to stay for a few days.