Home Queens Parade Dancers Faces
Whitehaven's own brass band lead the parade and are now featuring at many local events.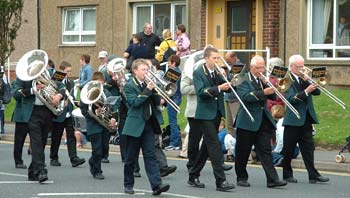 The Kendalian marching band made a welcome return.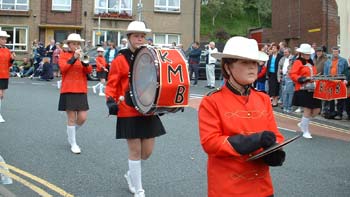 Sedbergh School band were very impressive with their military marine style band which took 1st prize.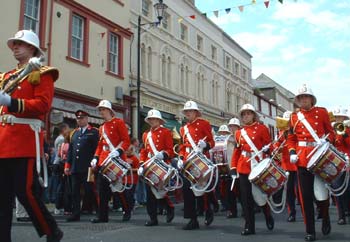 Thanks also for Rochdale Youth band for travelling here and producing a high standard of traditional brass band.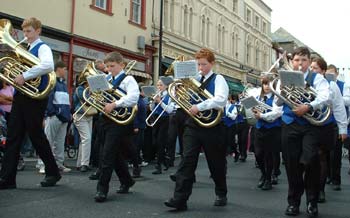 Whitehaven Carnival 2002