Home Queens Parade Bands Faces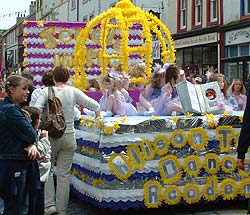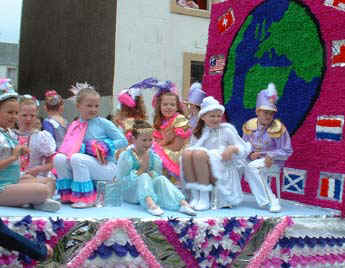 As usual the local dance schools had good entry with Alison Taylor also producing floats as well as marchers.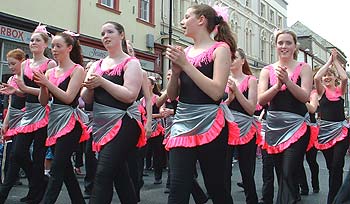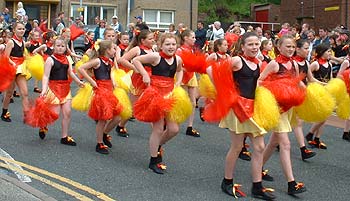 Karen Starkey school of dance received a good response from the crowd as they cheerfully followed the procession around town adding plenty of colour to the proceedings.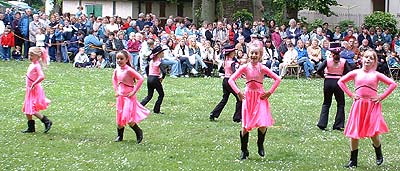 Theresa's Dance ranch produced some lively routines in the park afterwards earning themselves 1st place in the dance troupe section.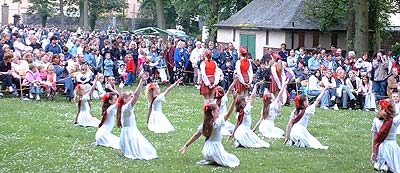 Cowper school of dance also had some nice routines with this interpretation of the Skye Boat song and a rain dance, no doubt inspired by this summer!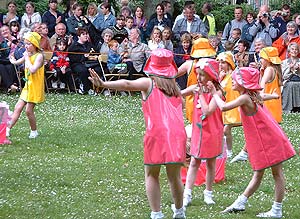 Whitehaven Carnival 2002