Whitehaven Carnival 2006
Procession Queens Floats Dancers Gallery
Floats always make a carnival parade and this year was no different.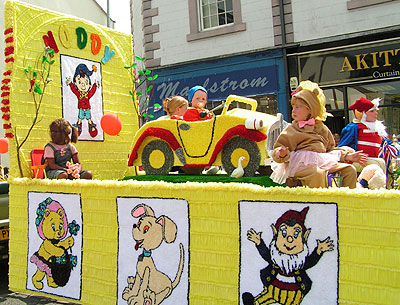 The winning float was Make way for Noddy with a toddler dressed as Noddy for that extra aah factor. All of Noddy's friends were also present and the float was bright and perfectly decorated, making a big impression.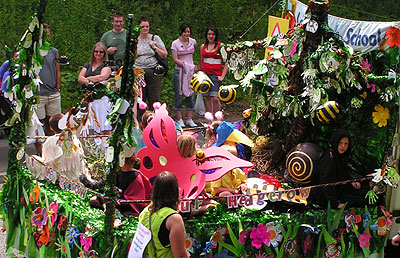 Lamplugh School had produced a good educational and ecological float by superbly decorating it with flowers and foliage and dressing the kids as various creatures to be found in 'our hedgerow'.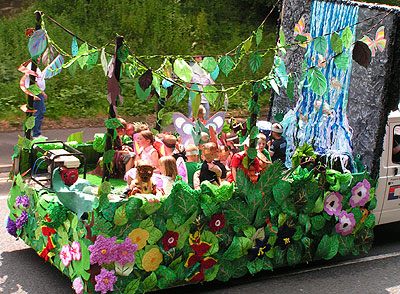 A similarly verdant float was that of Bransty school who produced a jungle theme with their float Mardi Gras.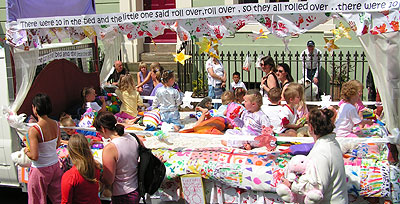 Frizington Nursery found a good solution of how to keep fidgety under fives happy around the long procession by turning their float into a huge bed to romp around in with a float called 10 in the bed.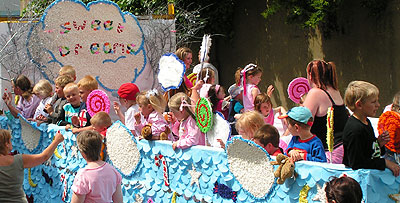 Other floats included a candy based one called Sweet Dreams and one called Disney Magic featuring Beauty and the Beast.