Whitehaven Carnival 2007
Carnival Floats
Many years ago there seemed to be more carnival floats but that was in the days when everything was delivered on the back of locally owned flat backed wagons, which lended themselves perfectly for the purpose. However, Whitehaven Carnival 2007 still had quite a few well decorated vehicles that showed plenty of imagination and dedication.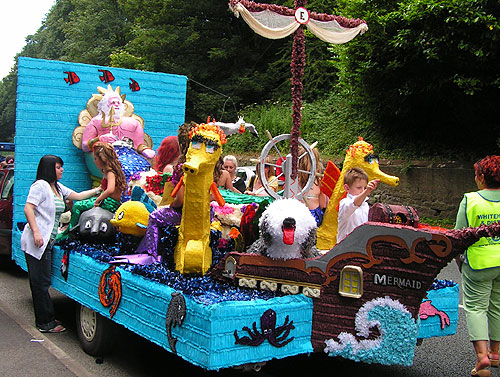 Here was a small wonderfully decorated float with all manner of sea creatures to represent the little mermaid which won first prize for the Hammell family.
The Carnival Queen, Laura, also had a a great float bedecked with hundreds of purple and white paper flowers and silver stars.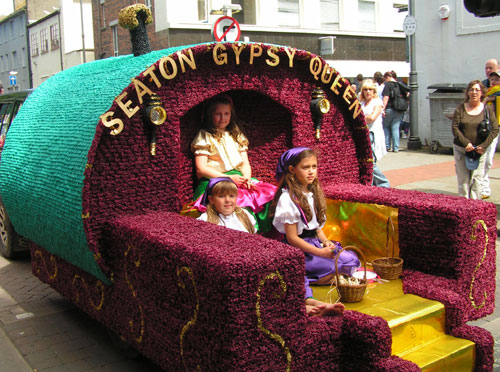 The Seaton Gypsy Queen had a float on a trailer made to look like a traditional gypsy caravan. The paper decoration was very intricate and must have taken hours of work.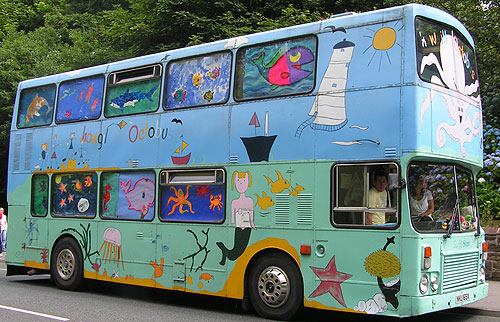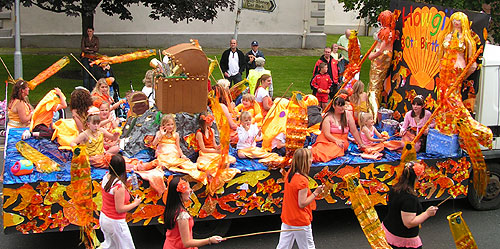 The Howgill Community Centre from Whitehaven not only had their familiar Howgill Octobus in the procession but to celbrate their 30th anniversary had created an extremely colourful float with mermaids sitting on rocks above the sea and an ocean full of orange and yellow fishes below.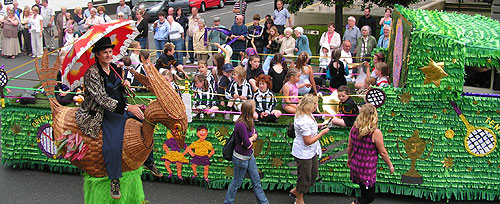 Jericho School had adopted a sporting theme for their float which was very appropriate for Wimbledon ladies final day. Other sports represented were as diverse as Dance and Orienteering and Football.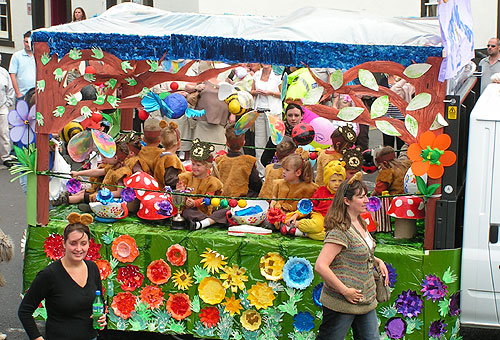 Frizington nursery had made a very good job of creating a bright woodland glade for their float which had the theme of the Teddy Bear's picnic and earned them first prize in the school section.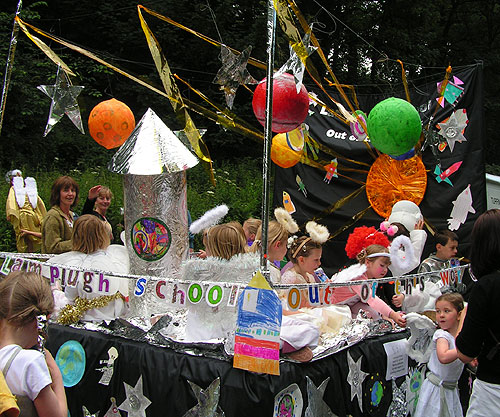 Lamplugh School boldy went into another dimension with their float entitled 'Out of This World'. They had managed to create rays from the sun bursting out into the solar system surrounded by stars and included spacemen and a large silver rocket.