Whitehaven Carnival 2007
Carnival Music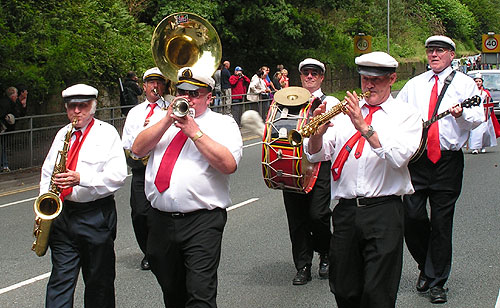 Leading the Carnival and announcing its approach to the waiting crowds was the Lairds of Dixieland Parade Band with their foot tapping traditional jazz.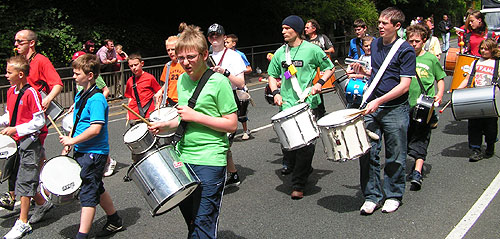 Drumming up a rhythm were some local youths from Stix Percussion drum school.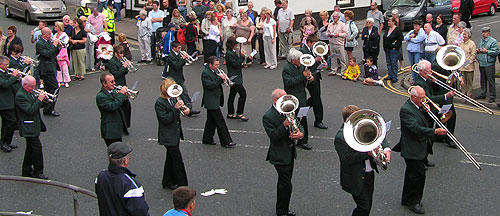 No Carnival in a mining town could be complete without the familiar tones of a brass band and Whitehaven Brass Band excelled in the role.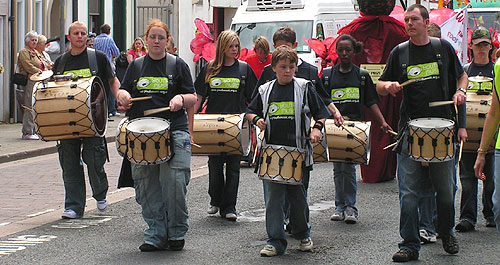 Another drum group came from Youth Music featuring students and teachers.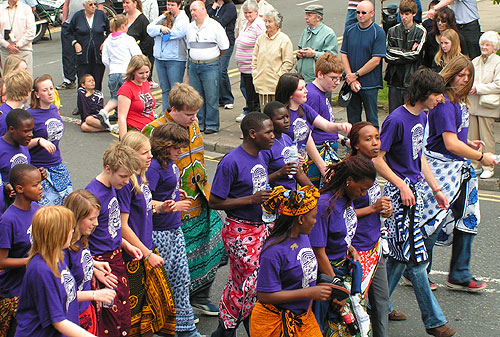 Adding a little cultural diversity to the carnival this year was a collection of students from the Copeland-Rungwe link scheme. They also added some music with a cappella singing of some Tanzanian songs.