Whitehaven Carnival 2010
the Parade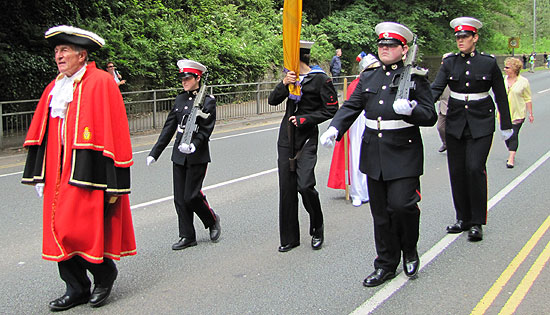 Whitehaven's 2010 carnival parade started off on the New Road with a fire engine at it head followed by the Town Crier, Rob Romano, and some marine cadets.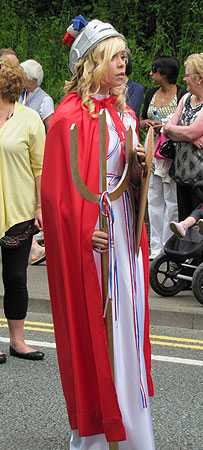 As with tradition the next figure in the carnival parade was Britannia this year represented by Katie Boag who was Carnival Queen in 2008.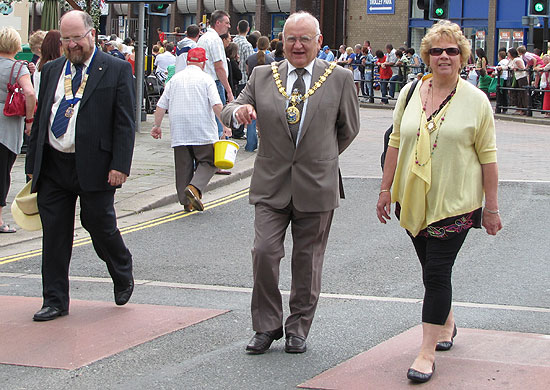 Britannia was followed by the Mayor of Copeland, Mike McVeigh and the Mayoress and the president of the local Lions organisation, Bernard Kirk.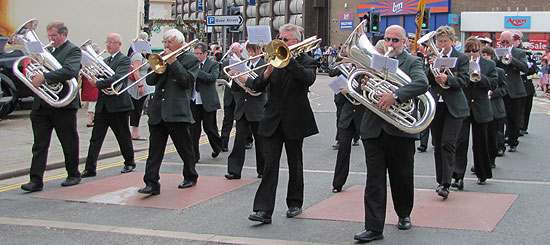 Unfortunately, there was only two bands this year - the first being Whitehaven Brass band...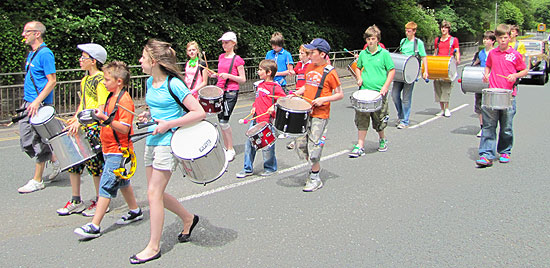 ... and then bringing up the rear of the parade was Stix percussion school.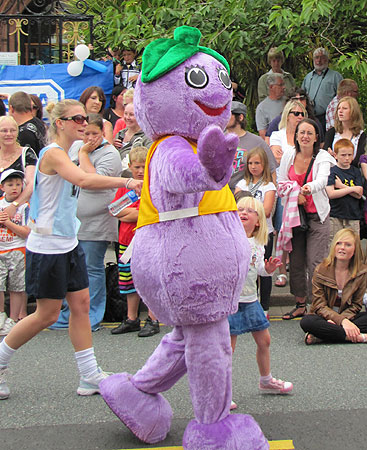 Copeland Council had two departments featured in the carnival this year - one was the Sports Development section which had a float and also this large prune in a netball bib - an association with the sponsors of England Netball - which was very popular with the kids along the route.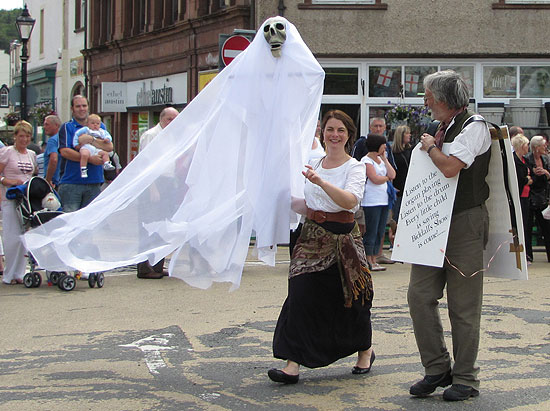 The other Copeland entrant was Biddall's ghost accompanied by two of the Beacon staff dressed in Victorian costume. The original ghost is part of the museum's collection and was part of an illusion known as Pepper's Ghost where a translucent figure miraculously appeared and amazed people in a travelling show by local circus people.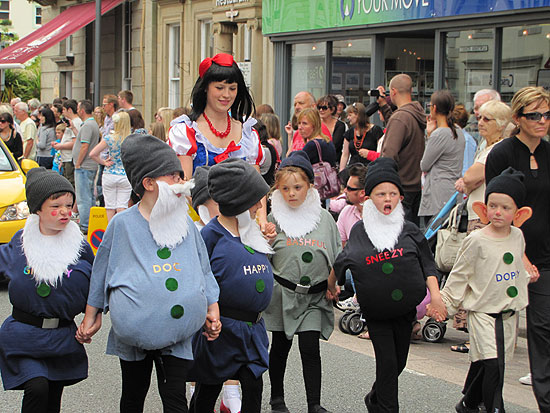 Also among the marchers in costume was this group featuring Jessica Taylor, as Snow White, with the seven dwarves seen here on Lowther Street.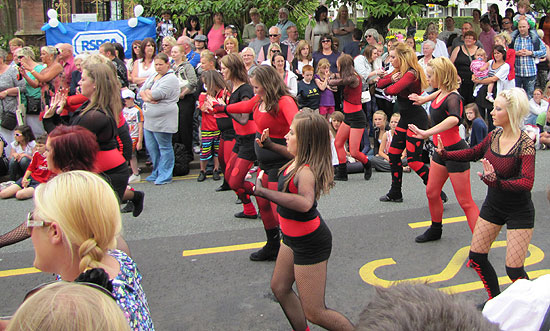 Outside St. Nicholas church on Lowther Street and at several other locations the dancers stopped to perform their routines.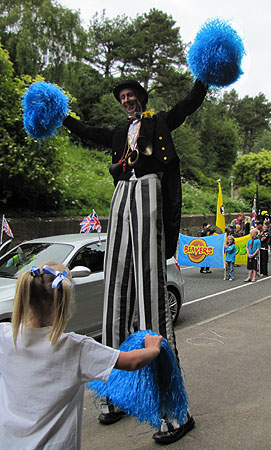 In the carnival once again was the stilt man on a bike - here seen before the parade playing with pom-poms from one of the dance troupes, the Cheer Starz.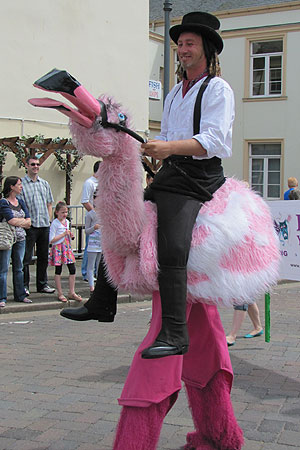 Also on stilts which enhanced this Bernie Clifton style man riding a bird, was the juggler we saw at the Lakes Alive event a month ago at the harbour. He appears to be riding a giant flamingo and this was both fascinating and amusing for the many young people that had lined the route.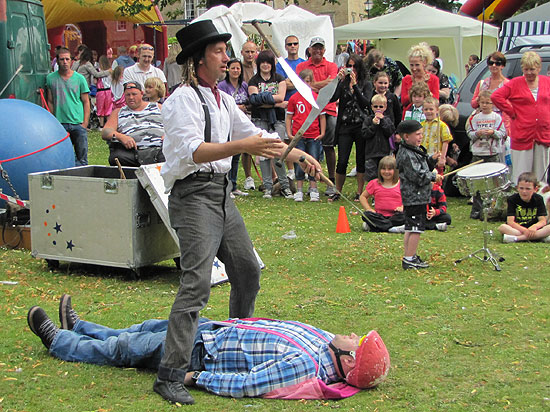 The juggler also appeared in the Castle Park after the parade to entertain the huge crowds that had gathered to enjoy the afternoon on a sunny day.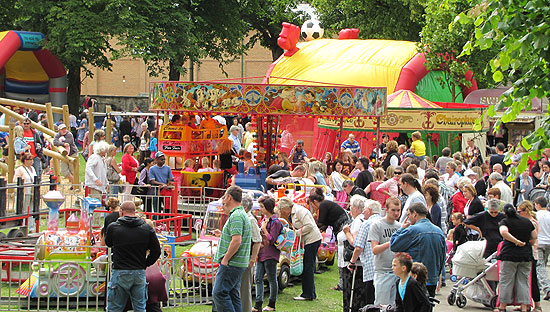 Also in the park were plenty of fairground rides for the smaller kids and quad bike rides and various other amusements and charity stalls.
©WAWL 2010