The Matthew
leaves Whitehaven Harbour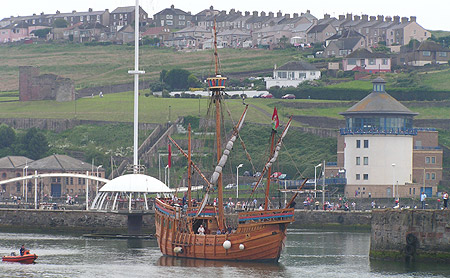 Matthew manoeuvres within the harbour as it prepares to leave Whitehaven. The mast-like crow's nest structure can be seen along with the Beacon heritage centre as Matthew turns into the tidal lock which has its gates open for high tide.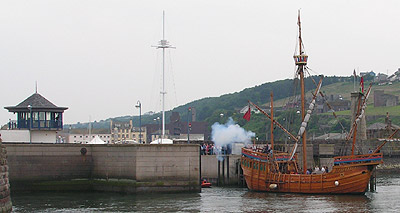 The replica caravel fires a cannon as it leaves through the tidal lock into the outer harbour and sails out between the two lighthouses.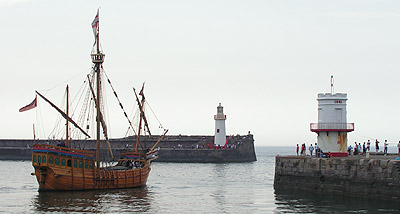 Matthew sets its sails just off 'whitey rock' near Redness Point in the bay just north of Whitehaven harbour.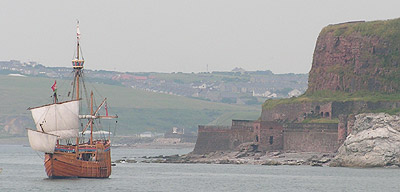 Matthew finally sails off into the sun passing the West pier lighthouse.It was a shame to see her go but great to see her on the open sea where she belongs.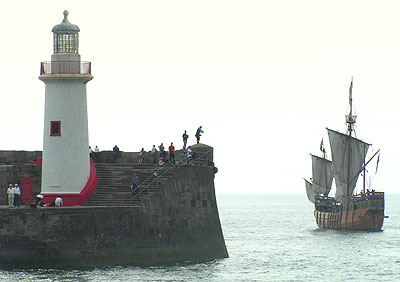 Please visit the Matthew website www