The Matthew
Whitehaven Harbour 28th June - 2nd July 2006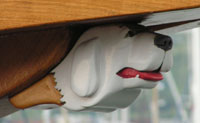 It's always good to have a tall ship in between maritime festivals and this year's visitor is like no other Whitehaven has had before. The Matthew is a replica of John Cabot's 15th century caravel. This period pre-dates the development of Whitehaven harbour in the 17th century and the construction of the ship reflects many aspects of early design going back to the Normans.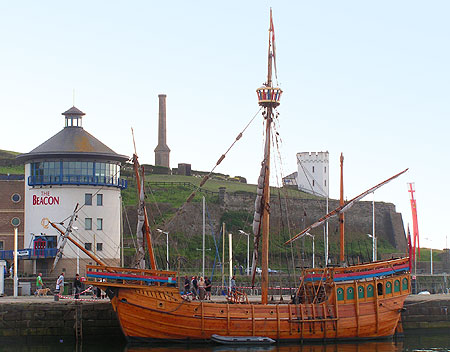 Hoping to find a Western passage to India (Asia) the original Matthew went from Bristol via Ireland to North America in 1497 landing probably in New Foundland and claiming it for Henry VII. To celebrate the 500 anniversary a replica was built and using the same compliment of 18 crew, repeated the journey.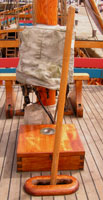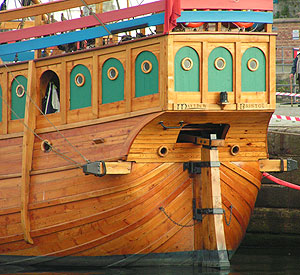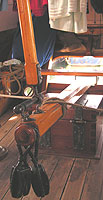 Because the wood on Matthew is oiled rather than painted the wood glows with natural colour and the superb craftmanship which went into its making can clearly be seen. As such, it is probably the most beautiful ship ever to enter Whitehaven harbour even though at 78 ft. overall length and 85 tons displacement it is much smaller than many of the other tall ships to visit the port.
Another interesting aspect is that there is no ship's wheel for steering. Instead there is a simple lever linked to the end of the tiller known as a whipstaff due to the fact that it could whip from one side to the other when the sea smashed against the rudder.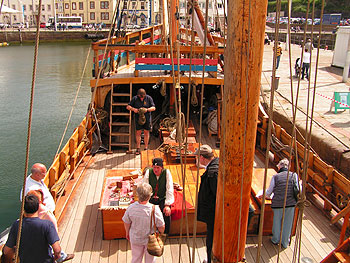 A very knowledgeable member of the crew explained about Cabot's journey the construction of the replica and the use of several ancient navigational instruments.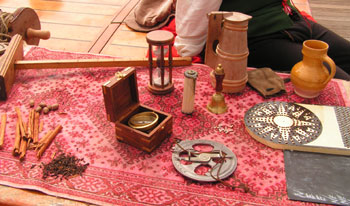 As always, the setting sun over Whitehaven harbour was made all the more picturesque by the presence of a tall ship.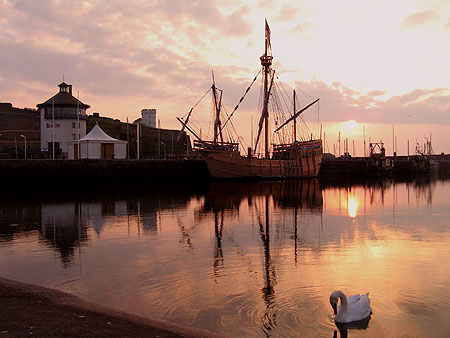 Download the sunset wallpaper for your windows desktop here