Tall Ship Zebu 2008
Zebu visits Whitehaven to see the Queen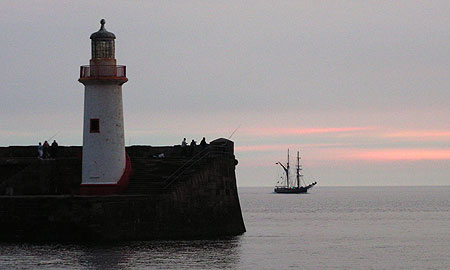 June 2nd Whitehaven Harbour
The light was fading fast as tall ship Zebu appeared around Whitehaven's West pier but the remains of a beautiful sunset flecked colour across the sky.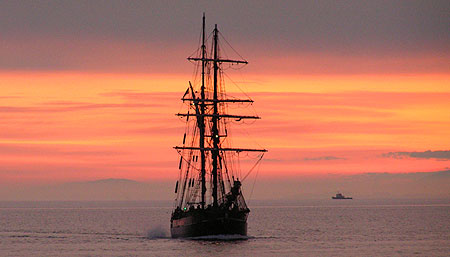 As Zebu turned to make its approach to Whitehaven the orange sky above the Scottish coast provided a wonderful silhouette of the rigging.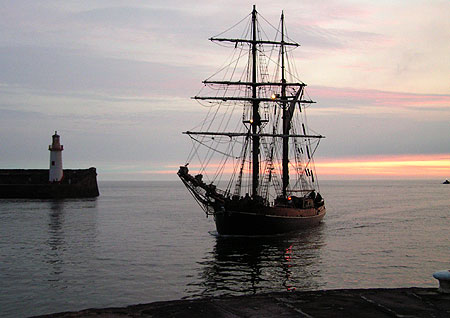 Zebu slipped almost silently between the piers as it enters the outer harbour at Whitehaven.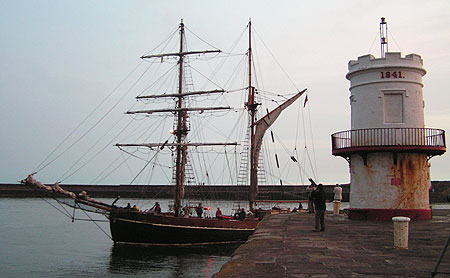 The tall ship Zebu from Liverpool, a regular visitor to Whitehaven was back in the harbour to be part of the Queen's visit on Thursday 5th June.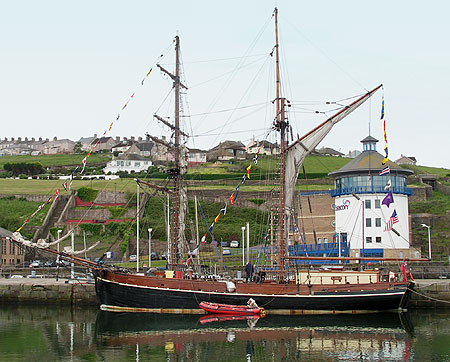 Zebu moored in front of the Beacon on Sugar Tongue in Whitehaven harbour where it is expected to stay until the early hours of the 9th of June.

Next to Zebu is Snowbird a vintage RN tender which is also Liverpool based and often accompanies the tall ship.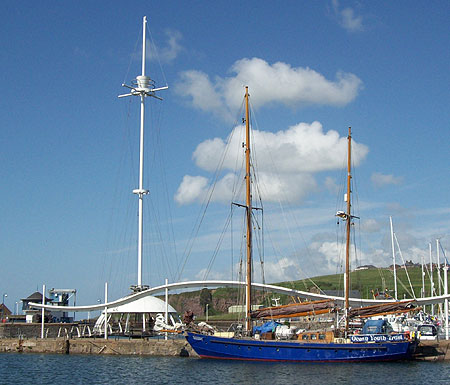 On the June 4th Manchester Challenge the tall ship of the Ocean Youth Trust had also arrived in Whitehaven Harbour and can be seen here in front of the Crow's Nest structure on Lime Tongue.
Pictures of the Queen at Whitehaven