The Queen 2008
Her Majesty the Queen visits Whitehaven
June 5th Whitehaven Harbour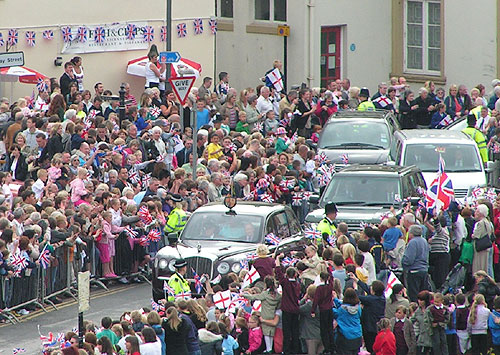 Large crowds that had gathered along Quay Street in Whitehaven cheered wildly as the Royal cortege turned into the narrow road and they all got a glimpse of the Queen as she passed in her Bentley on the way to visit the Beacon.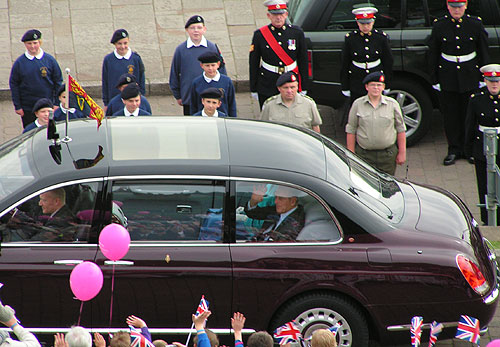 The Duke of Edinburgh could also be seen waving back at the enthusiastic school children as the car eased up the ramp to the Beacon passed the honour guard on West Strand.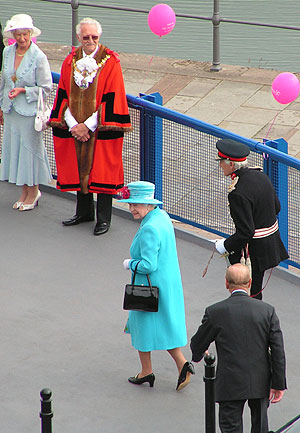 The Queen, dressed in blue with a red rose on her hat, alighted from the car and walked up the ramp to the Beacon accompanied by the Duke and the Lord Lieutenant.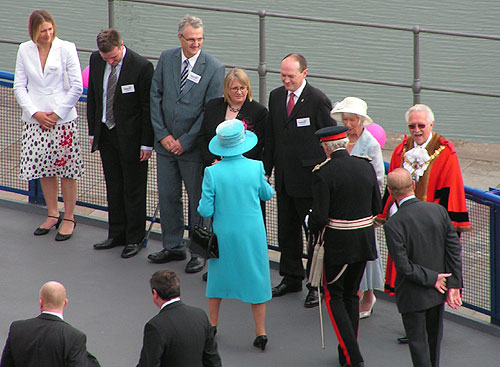 Outside the Beacon the Queen met the Mayor of Copeland Keith Hitchen and his wife along with Liam Murphy, Elaine Woodburn and Fergus McMorrow from Copeland Borough Council and Copeland's M.P. Jamie Reid.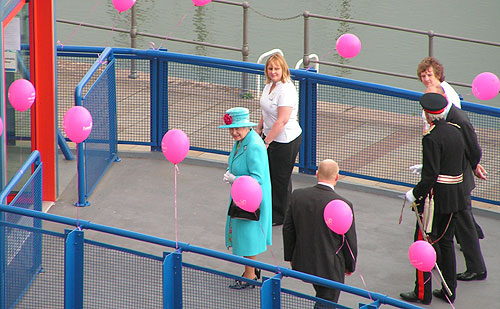 Her Majesty was then escorted into the newly revamped Beacon heritage centre by Sue Palmer, the Beacon Manager and Ave Dawson, a visitor host. Inside the Beacon she unveiled a plaque commemorating the re-opening and then toured the facility for quite some time. She appeared genuinely interested in the displays and from the upper panoramic gallery got a great view of the Whitehaven, the harbour and the thousands waiting outside to see her.