Asgard II
Irish Tall Ship Visits Whitehaven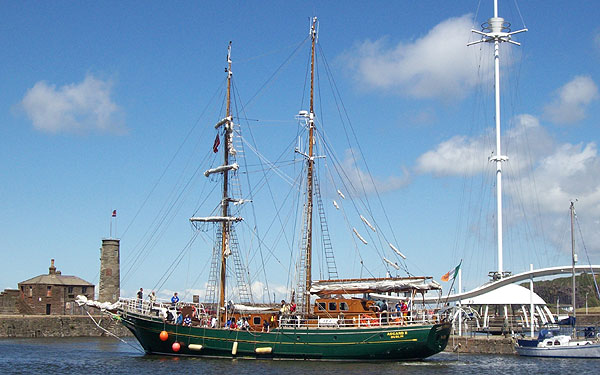 4th July 2008 Whitehaven Harbour
A slightly unexpected visit to Whitehaven on Friday was yet another tall ship - Asgard II from Dublin. This sail training ship had travelled from Northern Ireland under sail with a largely novice crew. She is a Brigantine built in 1981 specifically for training and sailed into Whitehaven on a beautiful sunny day with a moderate breeze. The name Asgard comes from Norse legends and was a supremely fertile and wealthy land connected to heaven by a rainbow bridge. Asgard II was built in Arklow, County Wicklow on the east coast of Ireland a town that was founded in the 9th century by Vikings.

The figurehead of Asgard II is a carving of Granuaile, nickname of the Irish historical figure Gráinne Ni Mháille (Grace O'Malley), an Irish clan leader considered by some to be a pirate at the time of Elizabeth I who folklore says shaved her head to sail with her father. Trailing from her green dress are four serpents forming some celtic knotwork.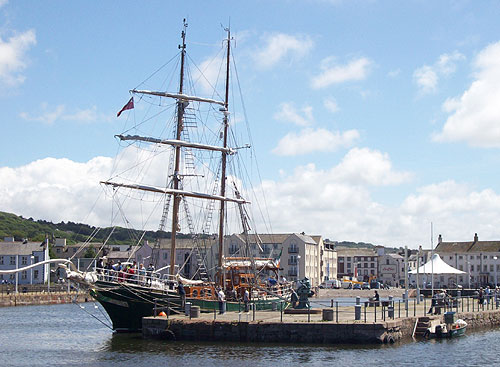 Asgard II looked great here moored against the end of the Sugar Tongue - lets hope she returns for future visits. She sailed the following day at noon to avoid approaching bad weather as another tall ship Lord Nelson arrived.