S.T.S. Lord Nelson
Tall Ship Visits Whitehaven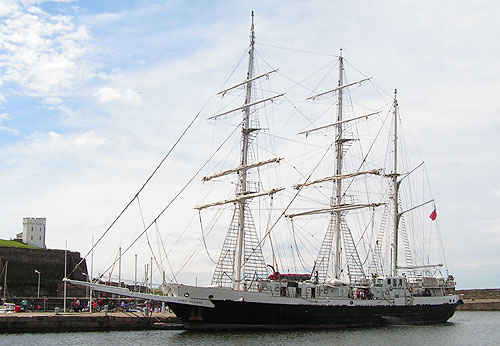 5th July 2008 Whitehaven Harbour
As Whitehaven carnival started to wend its way around the town the tall ship Lord Nelson was arriving in the harbour. S.T.S. Lord Nelson is a three masted barque built in 1986 and is 54m long with a 9m beam. It has a gross tonnage of 368 tons and the masts are 33.6m high.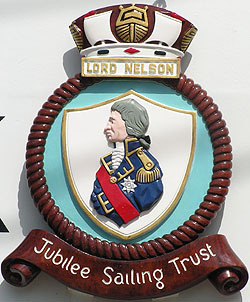 The Sail Training Ship Lord Nelson is run by the Jubilee sailing trust and Lord Nelson was purpose built to allow physically disabled people to crew alongside those that are able bodied.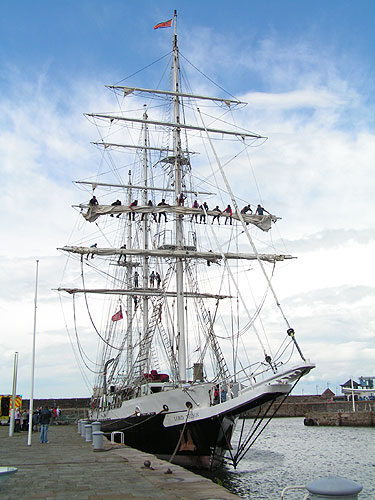 Once the Lord Nelson was moored against the Sugar Tongue the crew went aloft to sort out the sails and here they can be seen stretched out along the fore topsail yard about 40 feet above the deck. With a permanent crew of 8 plus 2 bosons mates and 40 voyage crew it accommodates a total of 50 including up to 8 wheelchair users.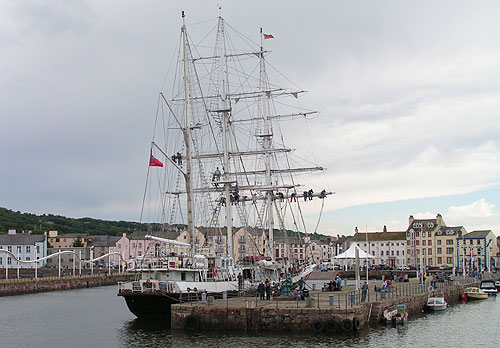 Lord Nelson stayed at Whitehaven for 4 days and left for Liverpool on 8th July 2008.