Theater Tol
Belgian Theatre Arts Company
May 30th 2009 Whitehaven Harbour
An unusual but entertaining night out was had at Whitehaven Harbour as part of the Reach for The Sky events taking place across Cumbria.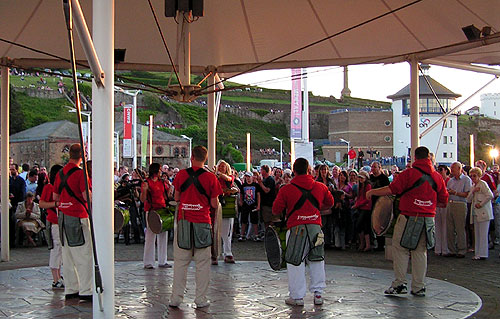 It started with Boom Dang - an internationally renowned drum group from Dalton-in-Furness who kept the crowd around the hub entertained with a variety of pieces loudly beaten out on their special drums.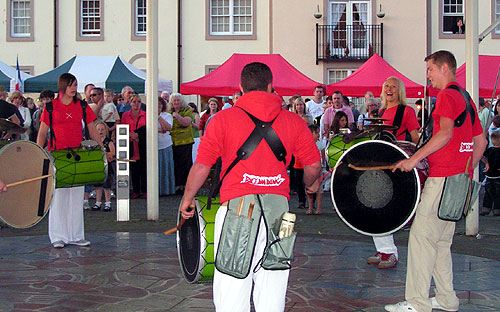 They get their name - Boom Dang - from the sound made by the drums which are held sideways to allow the drummer to beat both ends. The two ends are tuned differently, one with a double skin (boom) and the other single (dang), giving its characteristic sound. The basic drum sound is augmented by other percussion instruments such a cymbals and cowbells on top of the drum.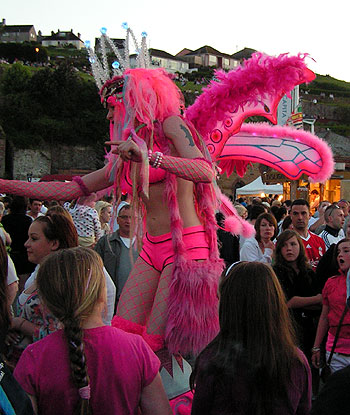 There was also a continental market on the harbourside selling all sorts of fresh food and this pink fairy on stilts, last seen at the Maritime Festival of 2007, who sprinkled people with magic dust.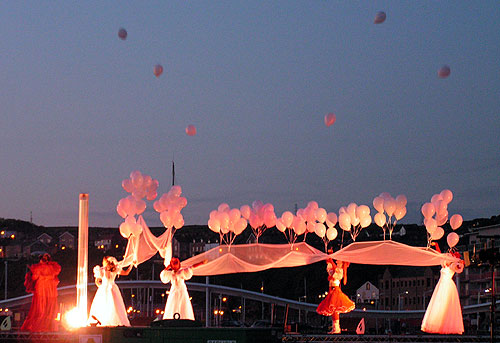 Next, through the crowd, came the wedding parade of Theater Tol's performance, Corazon de Angeles, which translates from Spanish as Angel Heart. As the opera singer performed the helium balloons, lit by spotlights, floated upwards into the night sky.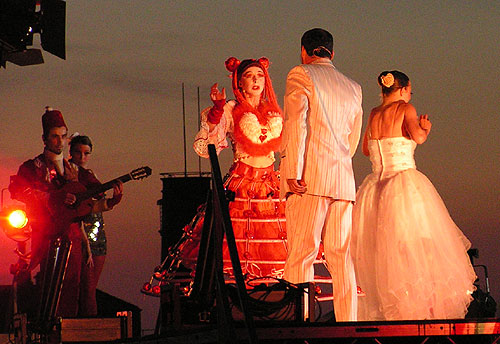 Most of the performance took place on an elevated stage on the Sugar Tongue and the story centred around the joyful occasion of a wedding where the audience became invited guests. The performance was under-pinned by very atmospheric music and elaborate costumes. This Belgian company, Theater Tol, consisting of sculptors, artists, musicians and actors have performed all over Europe and always adapt their performance to their surroundings; making each performance unique. Whitehaven was lucky to have them perform here although it is unlikely that they could have found a more atmospheric amphitheatre than Whitehaven's historic harbour on a beautiful clear and balmy summer night.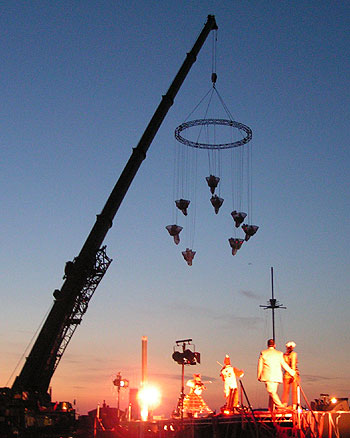 The spectacular conclusion to the piece involved 8 angels flown into the night sky by a giant crane as the music played.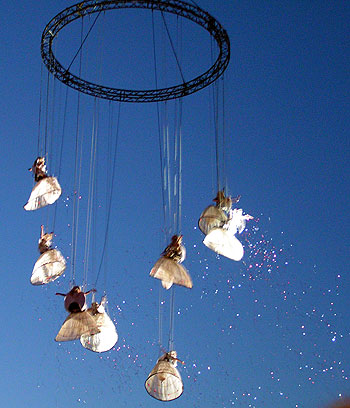 As the angels appeared from their cocoons they scattered hearts of red and silver foil which fluttered down over the audience. This was followed by other forms of confetti and streamers as the crane circled them round over the harbour and swooped them across the crowds below.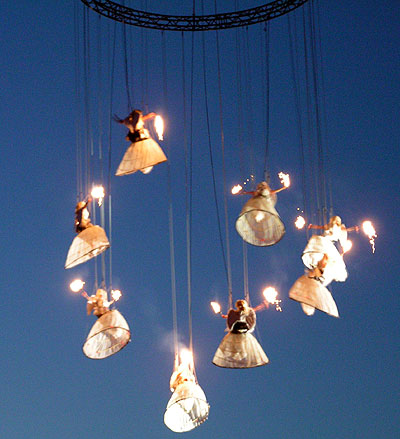 After spraying a snowy mist into the air they produced sparklers that lit up their white crinolines against the night.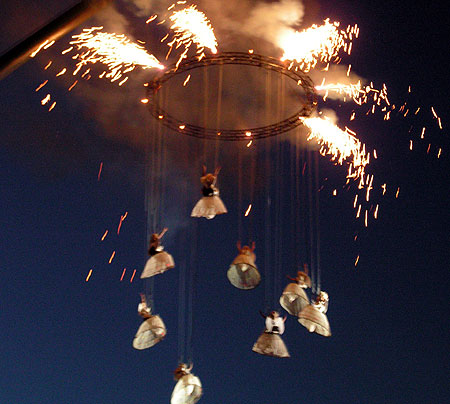 Finally, the carousel from which they were suspended produced streams of pyrotechnics as the angels rose high into the sky.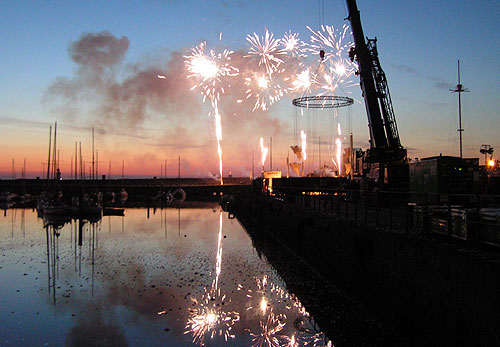 With the theatrical performance over, all that was left was the almost obligatory fireworks display over Whitehaven Harbour.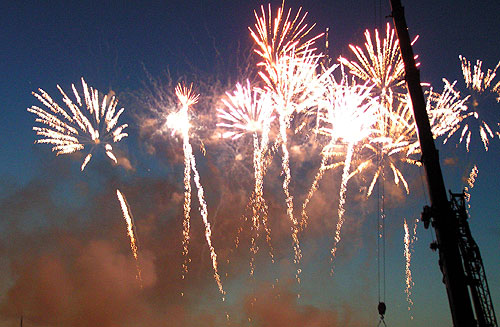 The show started with many thunderous bursts fired from the Old Quay and these increased in size and height to provide a wonderful conclusion to the night.