Whitehaven Maritime Festival 2007
Entertainment at the festival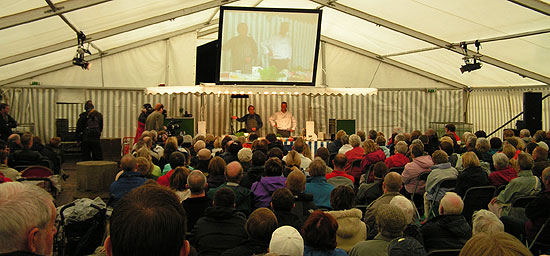 This year a large marquee situated in St. Nicholas gardens housed hundreds of people that came to learn from, and be entertained by, some of the best celebrity chefs. A continuous series of cookery demonstrations lasted all through the festival.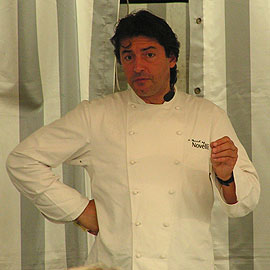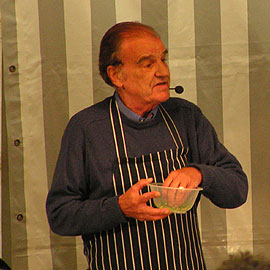 The biggest stars in Whitehaven were Michelin star chef, Jean Christophe Novelli and his former mentor and TV legend, Keith Floyd. As the packed crowd sat enthralled it was obvious that these men are not only great chefs but natural raconteurs and entertainers.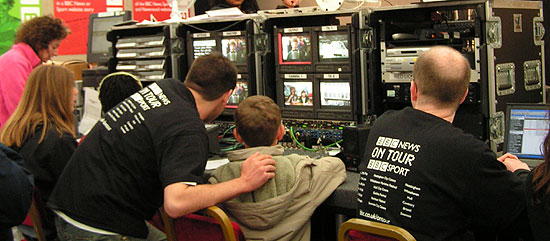 A fantastic plus for this year's Whitehaven Maritime Festival was the BBC News and Sport Roadshow. This allowed spectators to take on the all the jobs involved in putting together a local news programme. From the camera operators and vision mixers, to newsreaders and weather presenters, each person was trained by someone from the BBC. After a quick rehearsal a short news programme was put together and shown on a large screen. Interesting for the onlookers was that the voice of the director, normally only heard through the participants earpieces, was put through speakers to demonstrate how difficult it is to read and listen at the same time.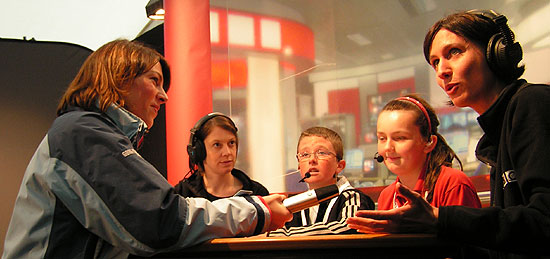 Another benefit of the BBC's presence was that the maritime festival finally got the TV coverage it deserves. Here Lara Rostron, interviewing the newscasters, does a piece for that night's Look North and not to be outdone ITV's Border News and Lookaround hosted a programme from the harbour with their top newsreader Fiona Armstrong.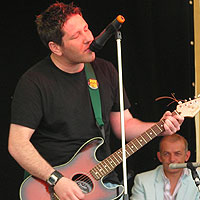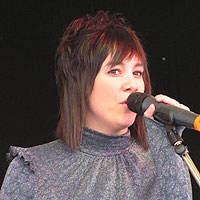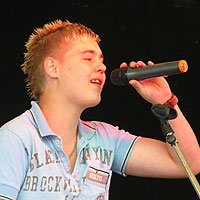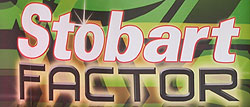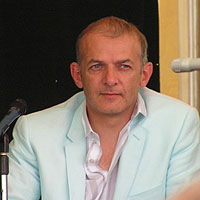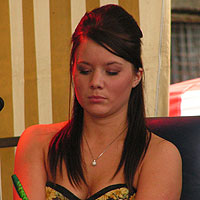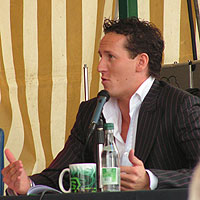 Stobart not only helped save the festival with sponsorship, they helped organise the event and had a large promotional village which included the main stage. This was used to present Stobart Factor where local talent performed in front of three judges to win the chance of performing on the bill with Westlife. They also appeared live on the 27m square TV screen built into a Stobart wagon. The talent was surprisingly good and the judges shown above included champion dancer and TV judge Brendan Cole, local star singer Amanda Tinkler and Executive Director of Stobart, Andrew Tinkler.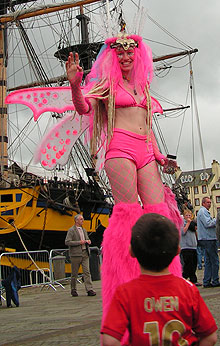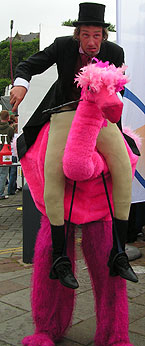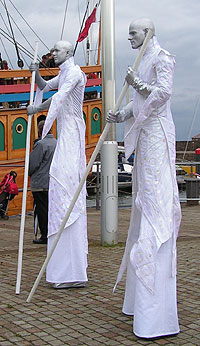 Around the town and harbour, there was continual amusement raised by a variety of street performers. The amazingly tall Mary the Faerie sprinkled her magic fairy dust on all the little people and was shadowed by an eccentric toff on a most unusual mount. Calvos Dos looked stunning, being tall elegant statues with elaborate white costumes and silver heads, who also had magical crystal balls that floated around their bodies.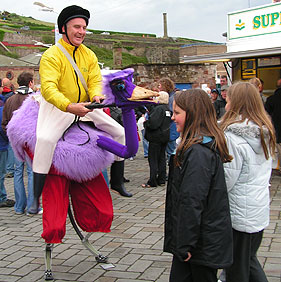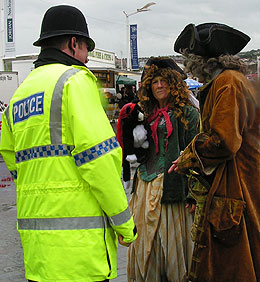 Here we see a clever stilt act as the amusing jockey on the back of a big bird gets laughter from a couple of girls. The police had a numerous but friendly presence at the festival and here one interviews a couple of suspicious characters.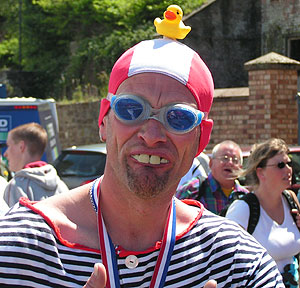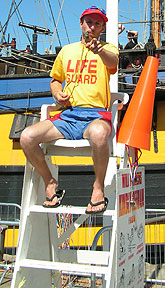 There was plenty of zany antics at the festival with synchronised swimmers on land and life guards who stopped any running, jumping and bombing, with any petting receiving a severe reprimand.

As well as music there was a fair amount of dancing at the festival. This included Morris dancing and extracts from the new Clog Dancing musical that premiered at the civic hall the week before. For something a bit more modern there was sporty dance troupe IndepenDANCE from Warrington.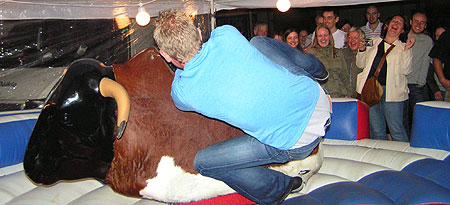 This bucking bull ride also provided plenty of entertainment well into the night as rider after rider was thrown to the floor.