Intro Commercial Old Cars Modern Cars Bikes
The Vintage Rally at Hayes Castle farm always achieves a great turnout of both exhibitors and spectators - 2004 was no exception. The secret is obviously that there is something for all the family - with stalls, craft tents and fun fair as well as a great selection of vintage and classic vehicles.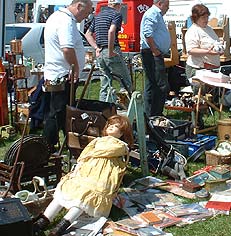 Music was also catered for with a local jazz band plus the fairground organs and the music from the funfair.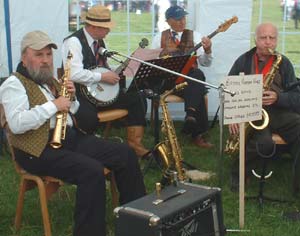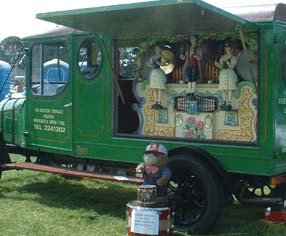 The cars are the stars of course and none less so than this replica of the classic Ford GT40. Also gathering a lot of interest was the Formula Ford racing car.