Whitehaven
Swing Pump Lane
Swingpump Lane connects Strand Street to Newtown - that is from Irish Street to Quay Street. The name is thought to have arisen from a well in the area from which water was extracted using pump that was swung on to lift the water. However, another suggestion was that it came from Saints Pump Lane due to the holy order that resided there.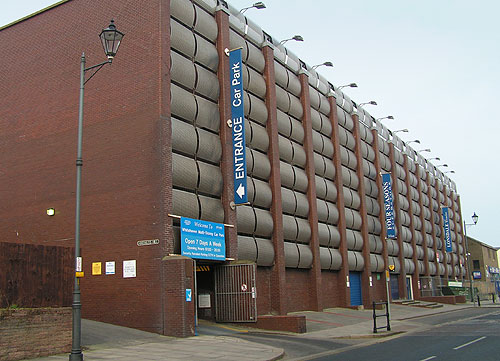 The main building on Swing Pump Lane is the multistorey car park built in the 1970's. Originally Swing Pump Lane was located where the pavement is on the other side and was a very narrow and dark alleyway in an area known as Old Town. The main road at that time went through the Market Place and James Street. At the end of Swing Pump Lane was the Market Cross which was later replaced by the Market Hall.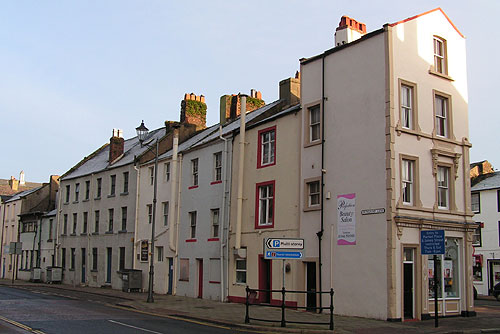 Where the road is now was once the Old Hall, the residence of Christopher Lowther before his son Sir John purchased The Flatt at the other side of town in 1675. The Old Hall property was sold to the Gale Family - with three properties owned by John, Elisha and Ebenezer Gale between Ribton Lane and Quay Street. These had ornamental gardens stretching up the hill behind where the car-park is. These were later sold to succeeding merchants.
© WAWL 2009