Whitehaven
Wellington Row
Wellington Row seems to be from the year 1812 when plots of land were sold here which ties in well with the name as the Duke of Wellington beat Napoleon Bonapart at Waterloo in 1815.
Where these modern flats are now used to be terraced houses along Millbank Lane which connected Wellington Row with George Street in the area known as Brackenthwaite. The Mill which also gave its name to Windmill Brow was on the hill behind which is now part of the small park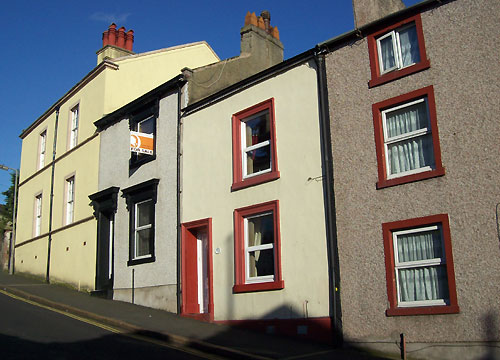 These small houses climbing up a very steep hill are those dating from the early part of the 19th century.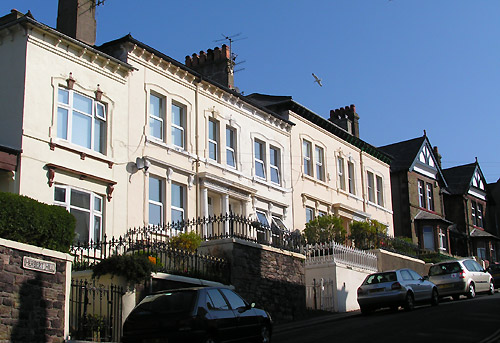 Across the road however, Wellington Row becomes Herbert Hill named after the builder who created these larger houses around 1870.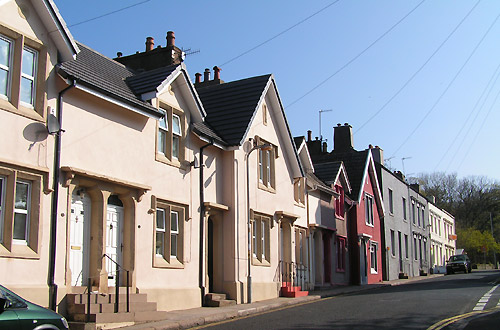 Next opposite the end of High Street we have some neat little terraced houses with their gable ends facing the road giving a cottage appearance. These are followed by some more traditional Whitehaven style terraced houses.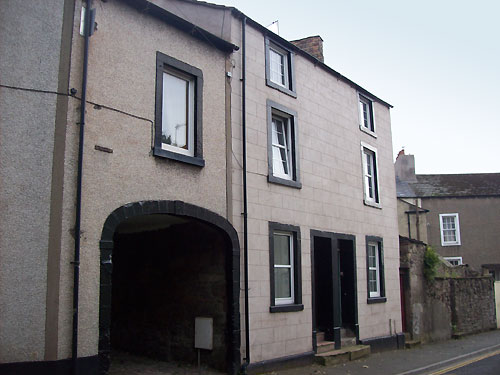 Once again the houses on Wellington Row jump to the other side of the street. The archway leads to the back of the houses on High Street and the house next to it was once a small Public House.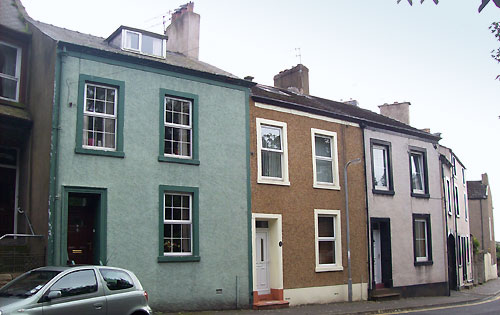 The next houses are opposite Wheelbarrow Brow - a descriptive name given to a narrow winding path that leads down onto the New Road - the New Road incidentally, that has had that name since the early 1800's.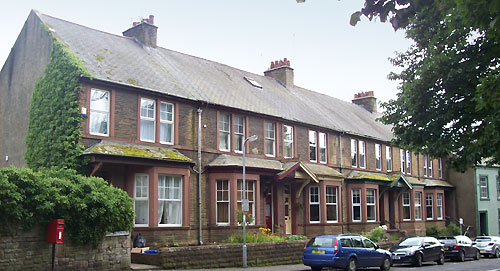 © WAWL 2009