Home Parade Dancers Bands Faces
Whitehaven Carnival 2002 had a good turn out and not only did the rain hold off but the sun eventually came out, which was an excellent reward for all those who had put in so much effort.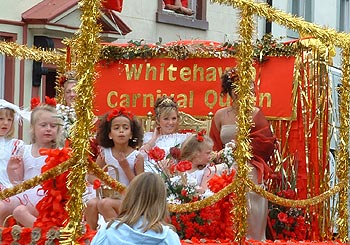 This year it returned to its more traditional route from New Road down Scotch St. around Strand St. and back along Lowther St. to the park.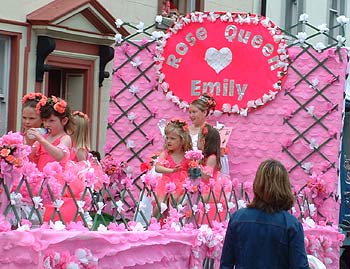 Above we see Whitehaven Carnival Queen, Abigail Riley, and the Rose Queen, Emily, passing along Church Street beside Brackenthwaite Home where many of the elderly residents turned out to see the procession.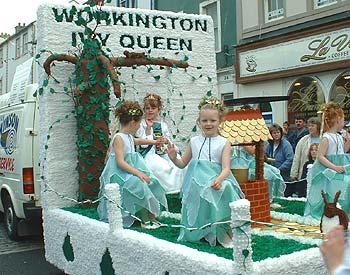 Workington Ivy Queen and the Swan Princess are shown passing along Lowther St.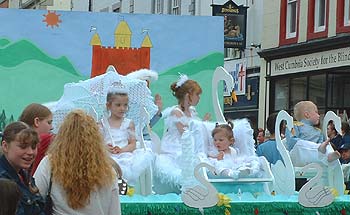 Whitehaven Carnival 2002