Ravenglass Charter Fair 2006
Morris dancers Character gallery
June once more saw the celebration of the ancient right to hold a fair in the small village of Ravenglass. The village was bathed in sunshine all day an the people made good the chance for a day of merriment.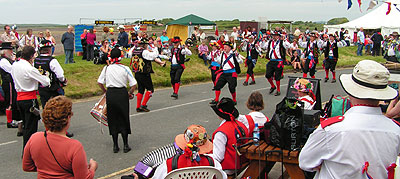 Morris dancing was very much part of the day providing live music and lots of colour.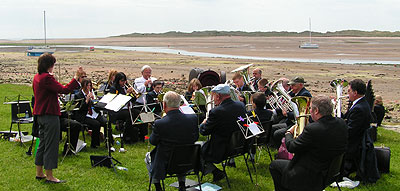 More traditional music was provided by Egremont town band.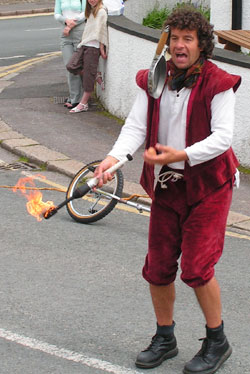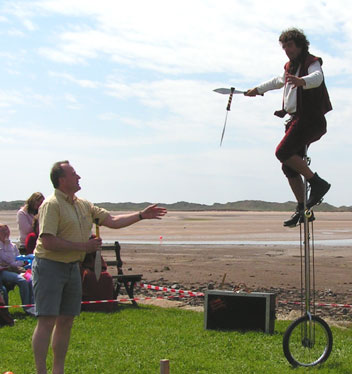 Jem Famous, the fool of Muncaster, did two humorous routines during the afternoon; once on the main road and then again on the grass strip that divides that part of town from the sea. Juggling a frying pan, egg and flame provided plenty of corny gags and thoroughly entertained the audience. Catching knives thrown by a member of the crowd whilst unicycling on a seven foot bike on grass cannot be easy.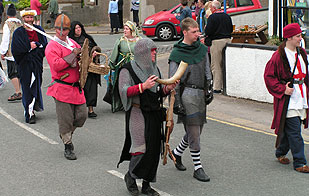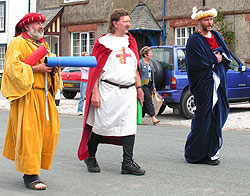 The central feature of the day was a medieval costume parade through the village ending in a re-enactment of the reading of the fair charter.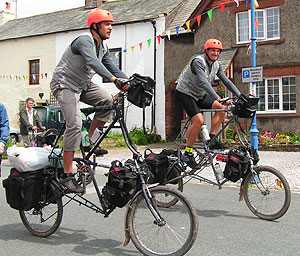 A special entrant in the parade was the tall bikes that are touring Britain. These bikes are twice the height of normal bicycles and their two tall riders are doing the journey for charity.
More about their ride can be found at www.tallbiketourbritain.com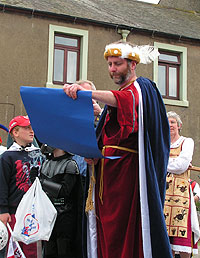 The charter was read by Peter Frost-Pennington reflecting the original charter granted by King John in 1208. A mock fight between the evil Baron of Egremont and the local champion provided much amusement.