Whitehaven Maritime Festival 2007
Air Displays at Whitehaven Festival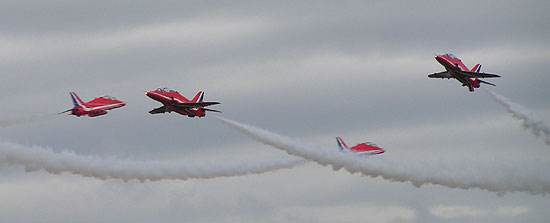 For the third time in a row the Red Arrows were the stars of the Whitehaven Maritime Festival. Their incredible close formations at high speed and death defying cross overs wowed the crowds. All week the bad weather had threatened the display but eventually the skies cleared, just in time, and the thousands of people that turned out were not disappointed.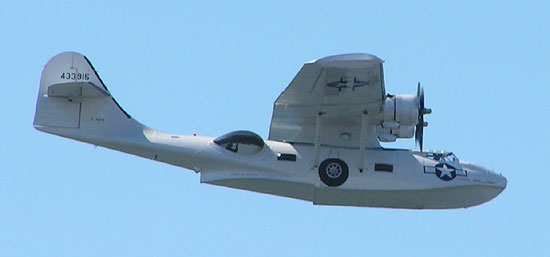 New to this years festival was the Catalina flying boat. It was great to see such a large aircraft, so graceful in the sky, flying several low passes over the festival to give everyone a close look at that unique streamlined shape.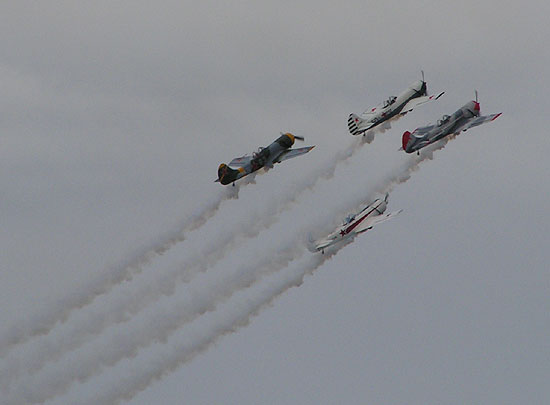 The Aerostars, a large civilian display team, managed to impress with numerous intricate manoeuvres as a pack and individuals.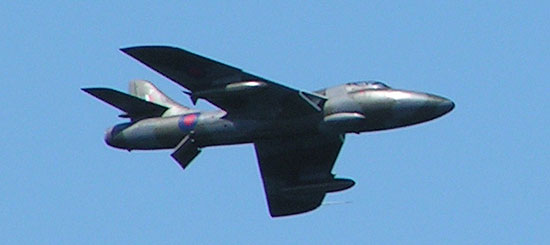 The Hawker Hunter jet produced several tight turns and steep climbs to demonstrate its power as it rumbled over the maritime festival site.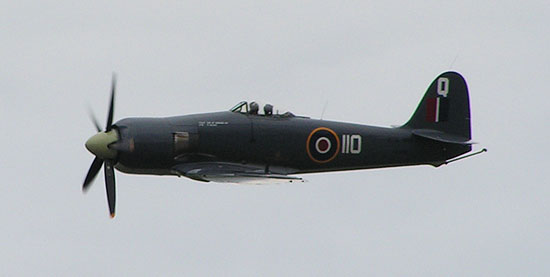 The Hawker Sea Fury VR930 was built in 1948 and saw service with the Royal Navy Air Squadron. It is powered by a Bristol Centaurus engine which can take it up to about 460mph. Employed as a fighter bomber by the Navy it had a range of 700 miles increased to over a thousand with external tanks but had foldable wings for carrier storage.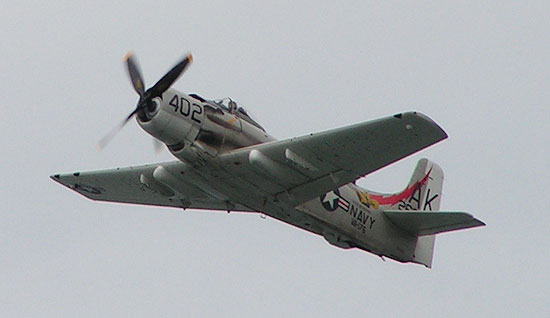 The Douglas Skyraider also known as the Ad4 has an engine made by the Wright Aeronautical Corporation was built in 1948 and originally flown with the U.S. Navy. This Model the AD4NA was a three-seater night attack specialist.With over 3000 built, the skyraiders developed just after WWII continue in service in Korea and Vietnam conflicts until 1968.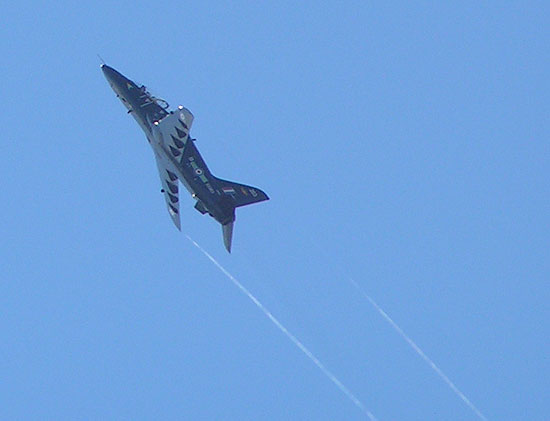 As the Red Arrows could only appear on the Friday it was great to see a Hawk do a solo display on the Sunday. The RAF had also provided a couple of aircraft on the ground for people to see up close and some simulators to give people the thrill of flying these fantastic machines.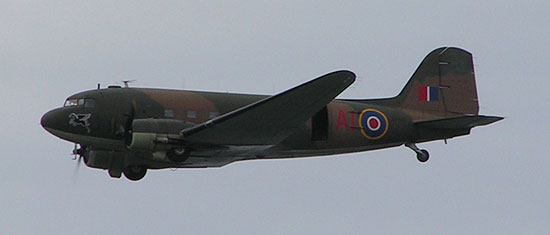 The Dakota from the Battle of Britain memorial flight made several passes on the Saturday and again alongside the Spitfire after the Falklands memorial service.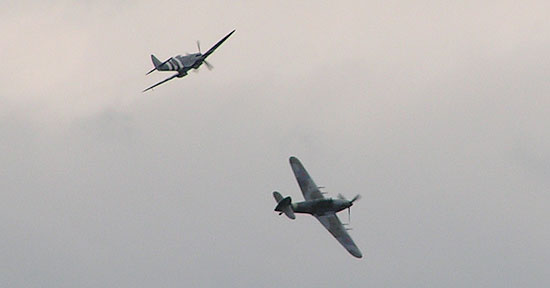 The classic fighters of the Spitfire and Hurricane from the Battle of Britain memorial flight showed the grace in the air which makes them two of the most loved aircraft of all time.