Whitehaven Maritime Festival 2007
Music at Whitehaven Festival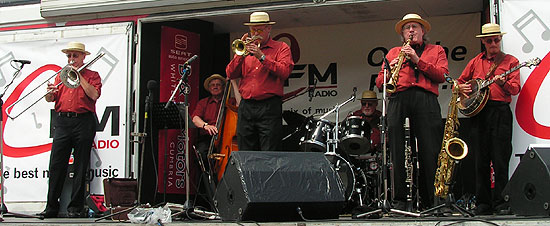 Music was a large feature of Whitehaven Maritime Festival 2007. With two main stages and a continuous programme all tastes were catered for. Above can be seen Bill Bailey's Five Star Jazz Band who had everyone's feet tapping with their traditional jazz.

On the Stobart stage by contrast Albanach produced an almost primal energy with their heavy drumming and Scottish pipes.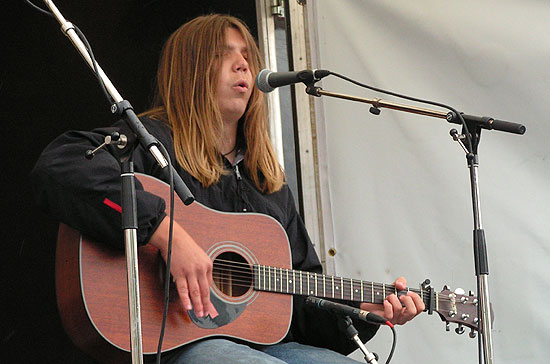 The festival gave some local artists a chance to perform in front of a very large crowd. This included local singer songwriter Thomas Mawson who seemed to have brought his own fan club and did a good set accompanying himself on guitar.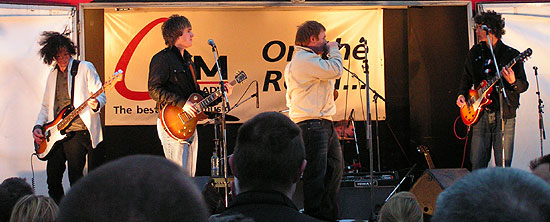 Very popular local band Mazonni performed their indie rock to a large appreciative crowd on the CFM stage and did so with confidence.

The Marratimes demonstrate the success of music at the Maritime Festival having formed for the 2005 event and ending up releasing a CD Whitehaven Blues and playing again in 2007.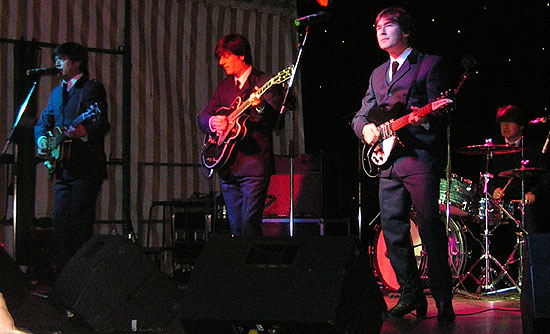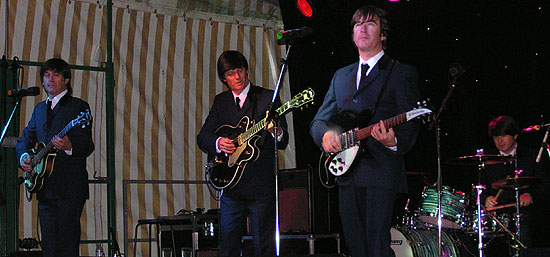 There are many tribute bands on the circuit these days and more than a handful represent the Beatles but the Backbeat Beatles are the best and their set on the Friday night knocked out some of the great hits from the Cavern club era with great energy and authenticity.

A great band to get the crowd singing along even when it rained was The Sea Dogs. Their rendition of What Shall we do with a Drunken Sailor in a thumping folk/rock style got the proceedings started and then classics like Whiskey in a Jar got everyone joining in.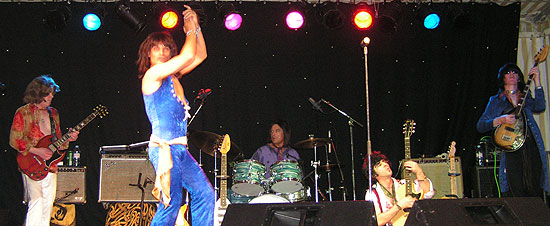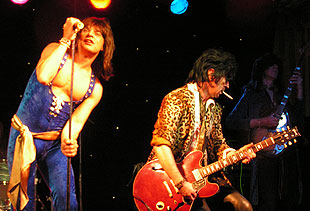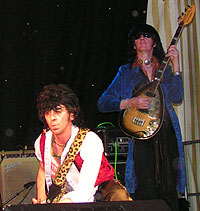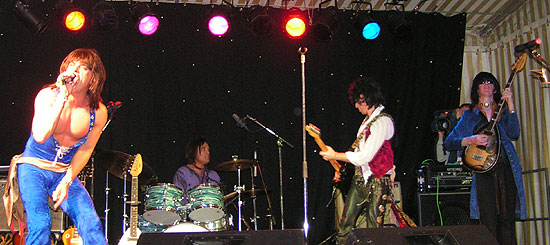 The headline act for the Saturday night were Rollin' Stoned, another tribute act which recreated all the best hits of the Stones with great verve and ability. Authenticity of their greatest days was recreated with vintage instruments, flamboyant costumes and an energetic stage act.