Whitehaven Maritime Festival 2007
Ships Visiting the Harbour for the Festival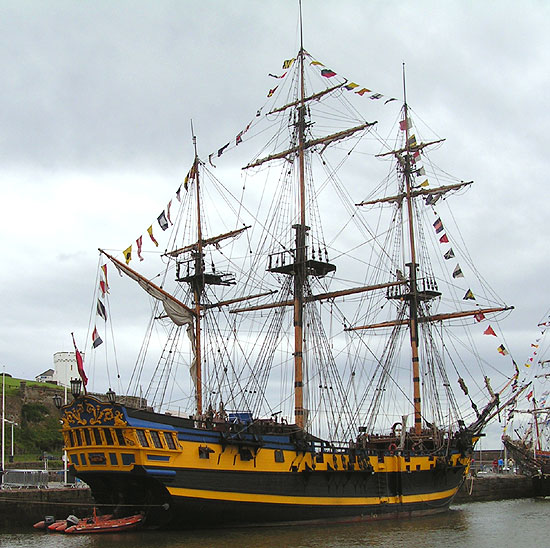 Grand Turk allowed visitors onboard throughout the festival and also took part in the pirate battle re-enactment - although this 22 gun square rigged frigate would have made light work of the Vilma in a real engagement.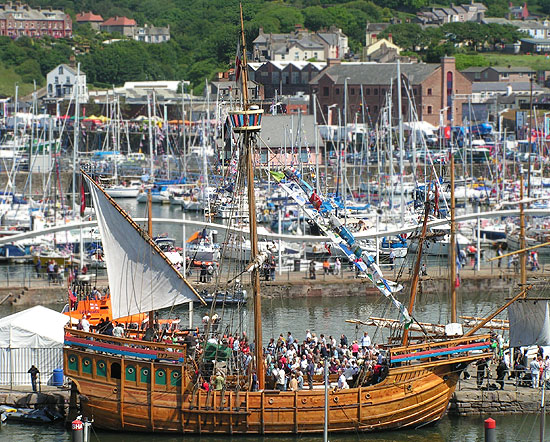 Matthew looked fantastic in the sunshine where the oiled wood had a golden glow. As can be seen people flocked to go on board throughout the festival weekend and get an idea of the life John Cabot's crew faced when they sailed to Newfoundland in 1497.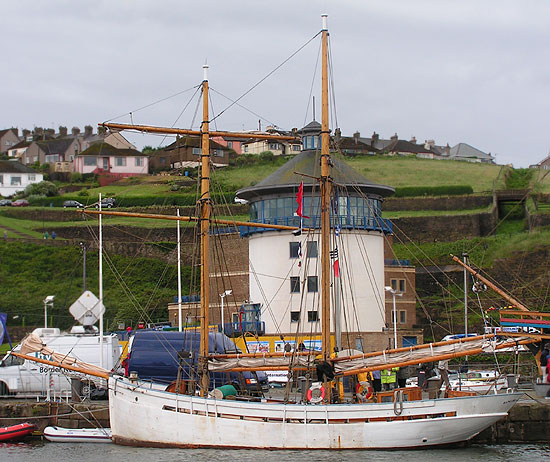 Vilma is wonderful converted fishing vessel from 1934 which is now rigged as a double masted 19th century topsail schooner. Saved from decommissioning at Silloth in 1996 she had come a long way from her home port of Hvide Sand in Denmark. With its current rigging it is very similar to numerous vessels that would have worked our coast and crossed to Ireland and Scotland in the 18th and 19th centuries.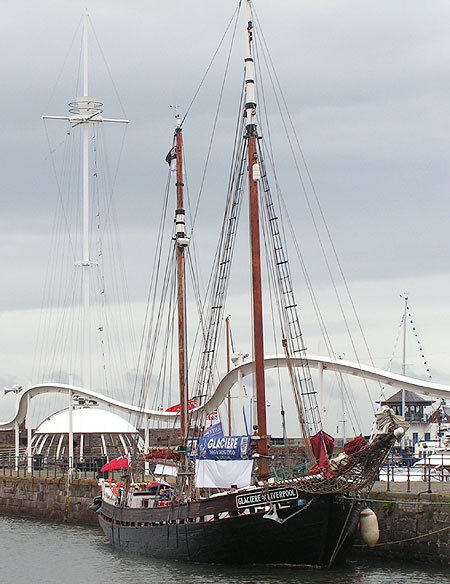 Glaciere from Liverpool against the Lime Tongue the day before the festival with the wave feature and the Crow's Nest structure in the background. This tall ship has had a remarkable recovery from near death by being raised from the bottom of the Mersey in a private restoration project. This Baltic trader built in 1899 is now used as a floating classroom for courses in diving and navigation.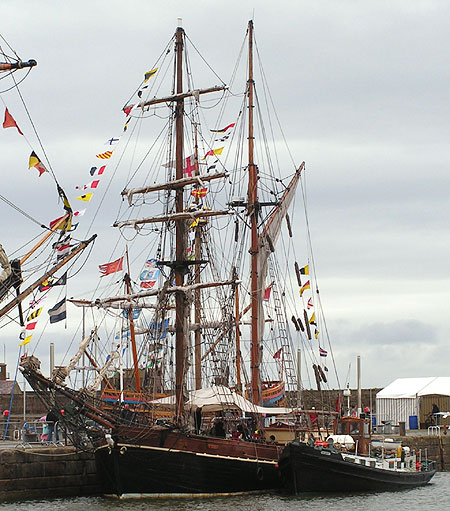 Another ship from Liverpool was the brigantine Zebu with rigging dressed in flags for the maritime festival. Zebu is becoming a much appreciated regular to Whitehaven having appeared in the 2003 and 2005 maritime festivals and returning again in 2006.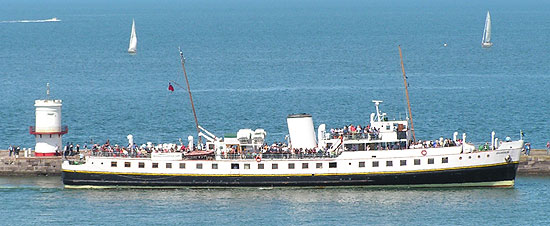 Balmoral normally only seen in Whitehaven for trips to the Isle of Man was back in the harbour to provide shorter trips along the coast throughout the festival.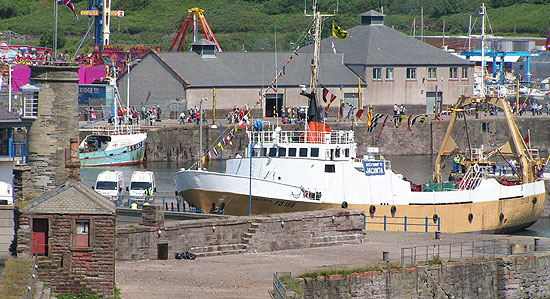 Jacinta must be one of the largest trawlers to enter Whitehaven harbour and can be seen here squeezing through the sea lock on its way out of port on the Sunday. It is the second time Jacinta has visited the Whitehaven Maritime Festival having also appeared at the 2003 event allowing many people to see what life is like onboard such a working vessel.