Whitehaven Carnival 2009
Queens and Floats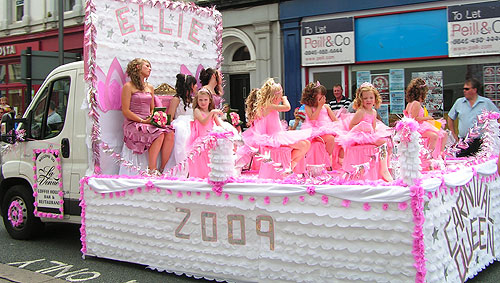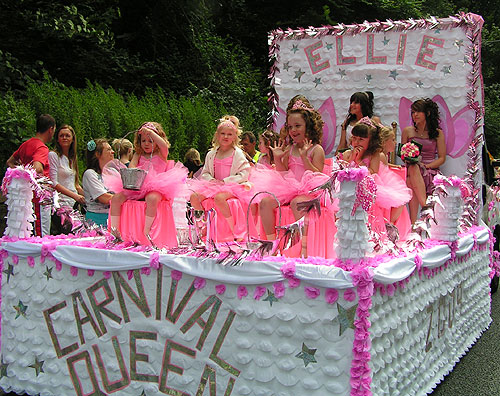 The new Queen's float was beautifully prepared in pink and white with layers of paper around the side looking almost like an iced cake. The maids were all dressed in matching pink with the Queen herself in white.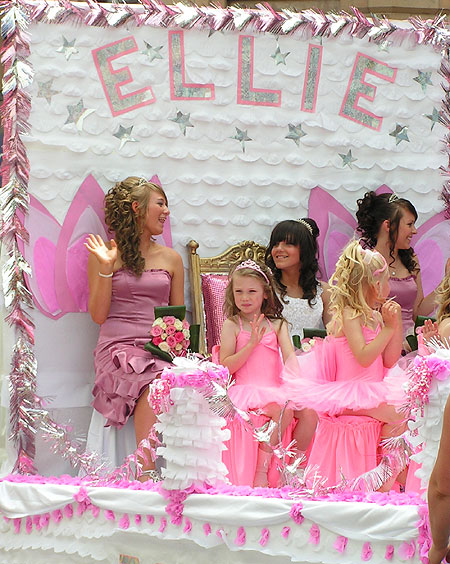 The beautiful Carnival Queen this year was Ellie Irving with her lovely attendants Eilis Lightfoot and Tarren McLaughlin.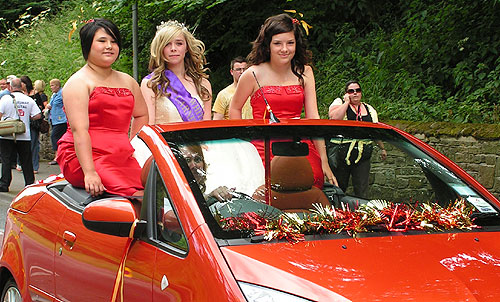 The retiring Queen of 2008, Katie Boag and her maids of honour Evie Rusman and Stephanie Bell sat in an open topped car.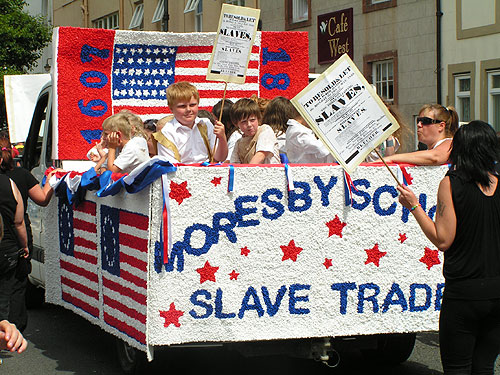 Many of the entrants had picked up on the fact that the carnival had fallen on the 4th of July so there was a strong American theme. Moresby School added a further dimension by focusing on one of Whitehaven's links with America - the Slave Trade.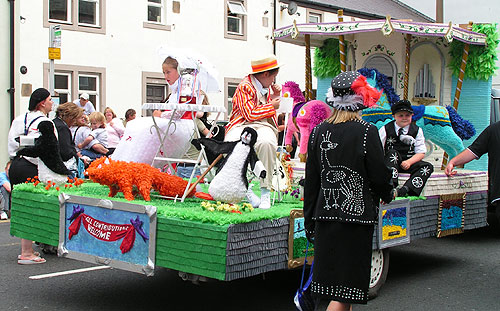 This float was wonderfully decorated with paper horses on a carousell and cockney pearly kings and queens as it celebrated that magical childhood film Mary Poppins - anyone remember the queue right round the back of the Gaiety Cinema on Tangier Street to see the original?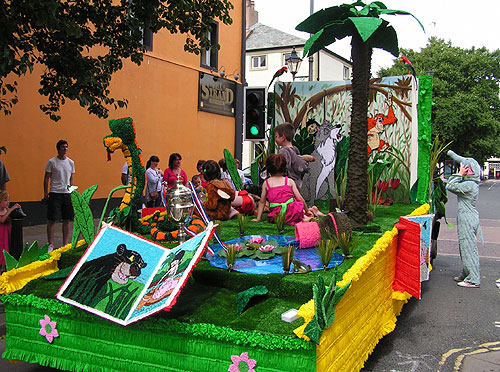 Another movie float was the Jungle book. Disney's brilliant animated feature of the Rudyard Kipling tale was reflected by this super float complete with palm tree, a freeze depicting the main characters and some very detailed picture books made from paper mosaics. On the float and marching alongside was some costumed animal characters.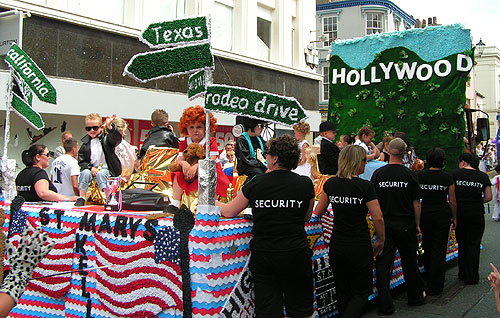 Capturing the American and movie flavours was St. Mary's primary school from Kells with their Hollywood float. It had a freeze of the famous Hollywood hills and all the children dressed as famous movie characters. A special mention should be made of the parents who had all joined in with the theme by dressing as security guards.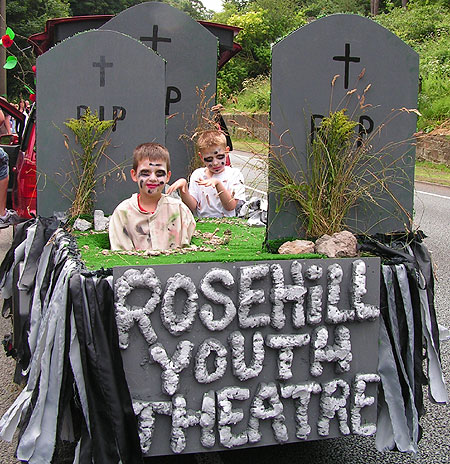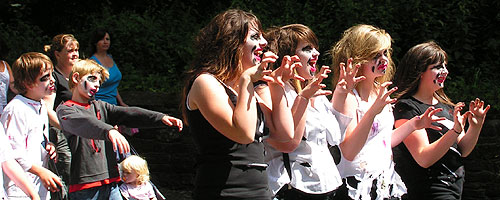 Rosehill Youth Theatre had been very quick off the mark by going for the Zombie theme and playing the music from Michael Jackson's Thriller as a tribute to the singer. The float was very inventive with zombies rising out of a graveyard and followed by more marching ghouls.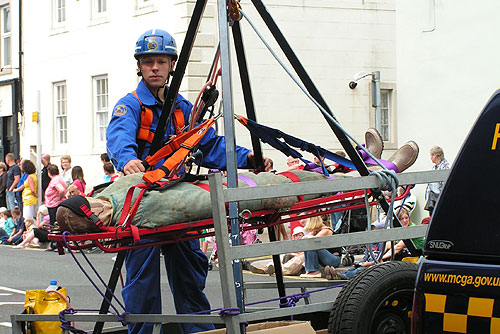 The local coastguard also had a float depicting a typical cliff rescue, which had been acted out for real only a week before when someone had fallen from St. Bees head, demonstrating how import this local service is.
©WAWL 2009