Whitehaven Festival 2009
8th-9th August
Festival Tall Ships Food JetSki Blades Vulcan Music
General Fun and Entertainment
Although the The Whitehaven Maritime Festival was cancelled after the last one - the idea of re-kindling the success of the celebrity chefs into a food festival seemed to grow out of control into another full festival. With the presence of 3 tall ships in the harbour, a full air display including the unique Vulcan bomber, a better than ever line-up of music, superb jet ski displays, a fun fair and another Saturday night firework spectacular the small team of volunteers had created a magnificent two days of entertainment.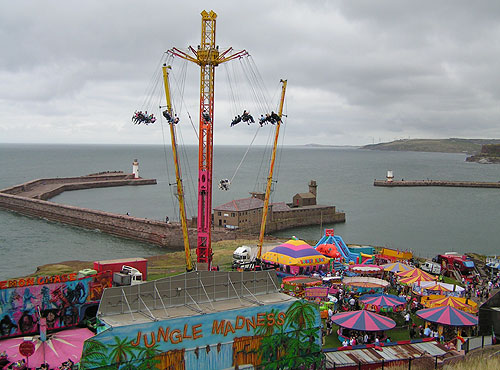 The fair this year was situated on the land above South Beach the Wellington car park and the car park behind Zest, off Quay Street, so there was a great variety of rides for varying levels of fear inducement. The two big rides were this sling shot bungee and the very high-rise carrousel both of which would give great views - if you kept your eyes open.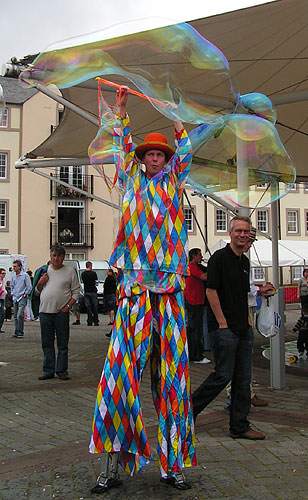 Circus Bezerkaz seemed to be performing almost constantly throughout the festival both on walkabout and on stage. They were great with the younger kids - teaching them various skills such as plate spinning and diabalo juggling.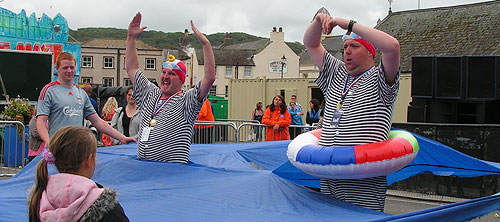 The Van Dunk Brothers all the way from Holland or somewhere much closer had this mercifully unique comedy act based around synchronised swimming in a rather land locked area of quay street car-park but their ad-libs and patter kept everyone amused.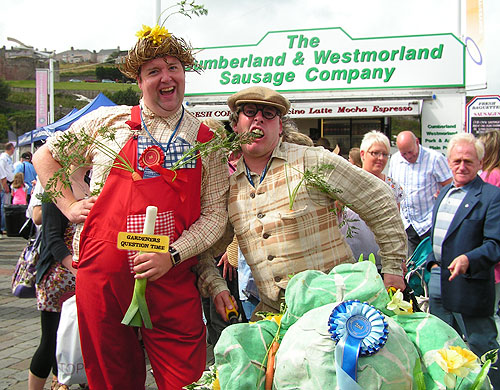 When the Van Dunk brothers weren't performing their English cousins Peat Moss and Gardener's Question Time were wandering amongst the crowds with a variety of puns and quips.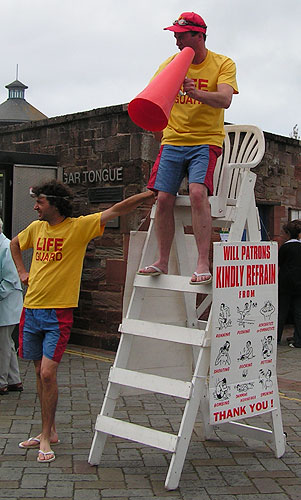 Another of the local street theatre comedy acts was the Fairly Famous Family here doing their abusive Aussie life-guard routine involving a lot of interaction with the passing crowds.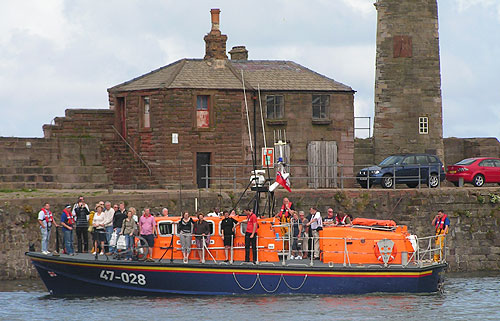 This lifeboat was giving trips around the harbour for those who wanted a different view of the events and the RNLI were also on hand to demonstrate rescues and provide safety for the many people around the harbour that could potentially fall in.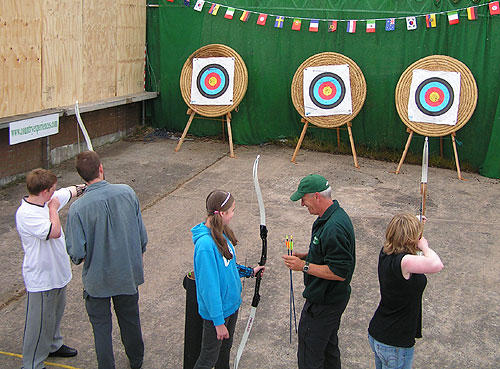 Outdoor activity specialists Country Experiences had set up this archery range where anyone could have a go at being Robin Hood or Maid Marion with some brief tuition and an appropriately sized bow.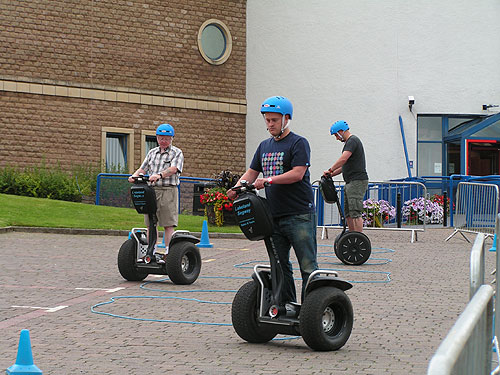 Lakeland Segway had set up this course on the inclined ramp up to the Beacon to give people a chance to ride on these strange forms of personal transport.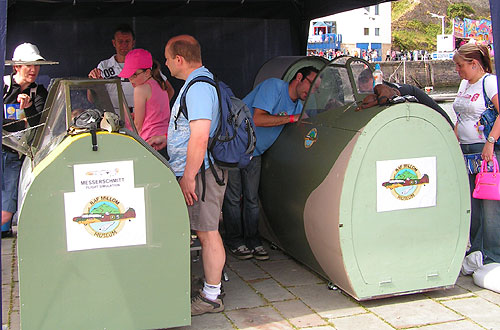 The RAF museum at Millom provided these simulations of the Messerschmitt cockpit for youngsters to pretend to be World War II pilots.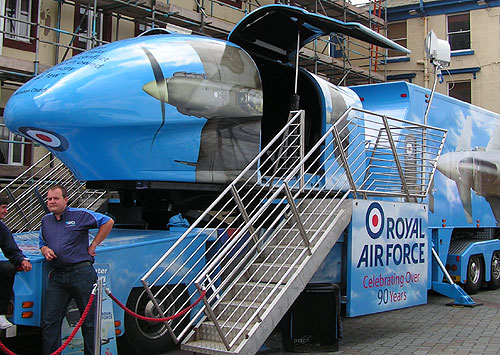 For a more immersive simulator experience the Royal Air Force provided some modern simulators with hydraulic rams providing a sensory enforcement of the audio-visual simulation.
image and design hair salon gilroy black hair extensions uk latex skirts uk 10 inch hair length large alligator hair clips uk latex clothing coloured wigs uk why are my bonded hair extensions falling out latex clothing platinum blonde full lace human hair wig headband wig uk latex dress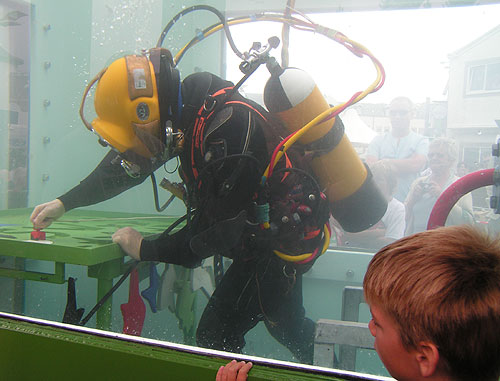 Something that you don't get a chance to see everyday unless you work in a diving bell is a diver carrying out tasks in a full deep-sea kit but this huge tank of water with glass sides had many kids fascinated.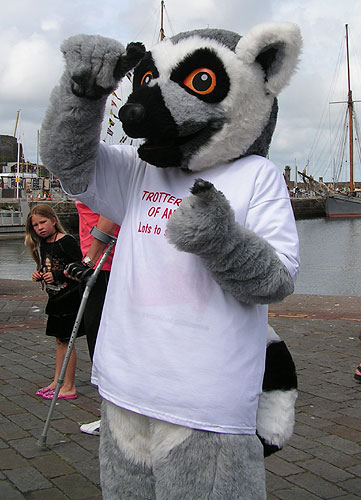 Rather cute was this furry friend from Trotters World of Animals near Keswick which has many rare animals it is helping to conserve.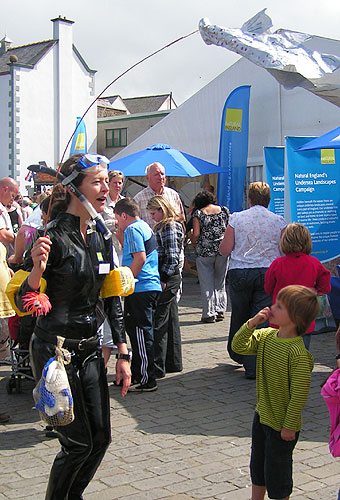 Also in the nature conservation business are Natural England who had a stand at the festival demonstrating the undersea natural wonders of our own coast.
Firework Finale on Saturday Night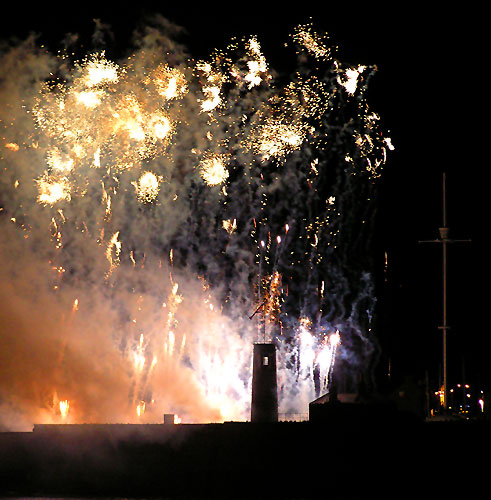 As expected now at Whitehaven's harbour events there was a spectacular firework show after the Backbeat Beatles finished their set on the Saturday Night.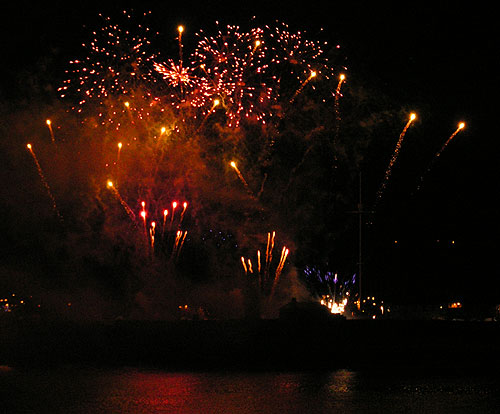 The display was was compressed into about 9 minutes so was pretty much full-on all the way through but there were several different phases utilising different effects.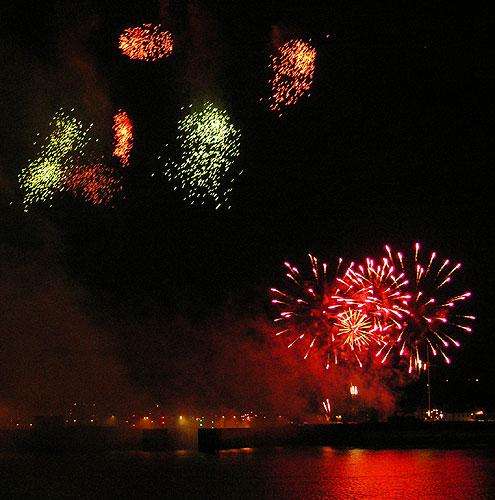 The intensity did increase towards the end forming a crescendo of noise and colour that reached its peak when the whole sky seemed full of colour that suddenly faded to black and an eerie silence until everyone cheered and the boats sounded their horns in appreciation.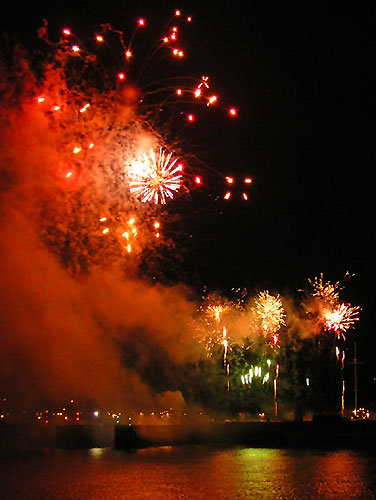 Return to Western Lakeland Events
External links
Whitehaven Festival official website www.thefestival.org.uk
Circus Bezerkaz - www.bezerkaz.co.uk
Bread and Butter Theatre Company - www.breadandbuttertheatre.co.uk
Fairly Famous Family - www.fairlyfamousfamily.com
Lifeboat Institution - www.rnli.org.uk
Countryexperiences - www.countryexperiences.com
Lakeland Segway - www.lakelandsegway.co.uk
RAF Millom - www.rafmillom.co.uk
The Royal Airforce - www.raf.mod.uk
Trotters World of Animals - www.trottersworld.com
Natural England - www.naturalengland.org.uk
Firework Provider - www.highlightpyro.com