Whitehaven Festival 2009
Jet Ski Display Team
Festival Tall Ships Food JetSki Blades Vulcan Music
Performing almost ever hour of the two day festival was the Xtreme Action Jet Ski Team.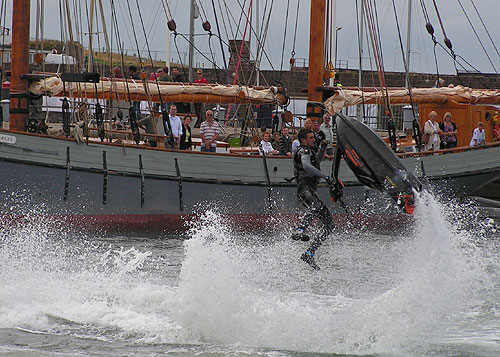 The harbour between the Sugar Tongue and the Lime Tongue was a natural amphitheatre allowing everyone a clear view of some mind blowing stunts on these powerful machines.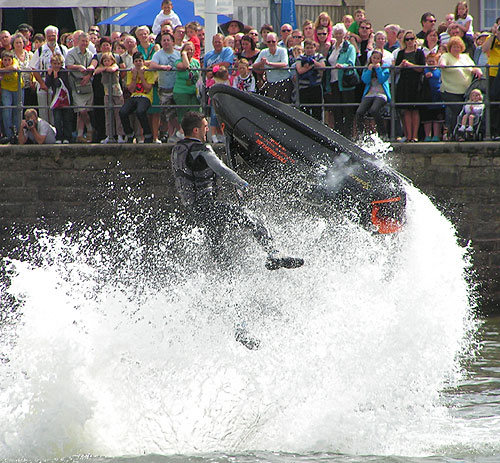 Using only their own wakes as take-off ramps the performers were able to launch the powerful jet-skis high into the air so they were almost level with the crowds gathered along the quayside.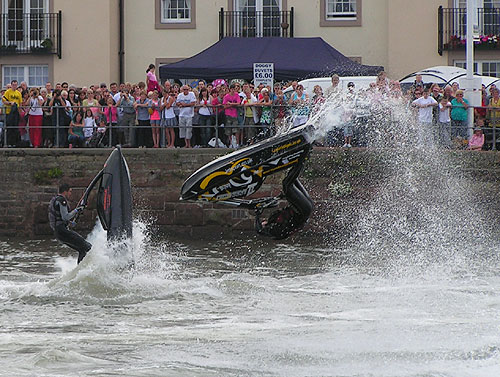 Most of the time the 3 experts performed their stunts solo but they were also able to double up on occasions for twice the wow factor and even performed a stunt where one would somersault over another lying in the water next to his jet ski.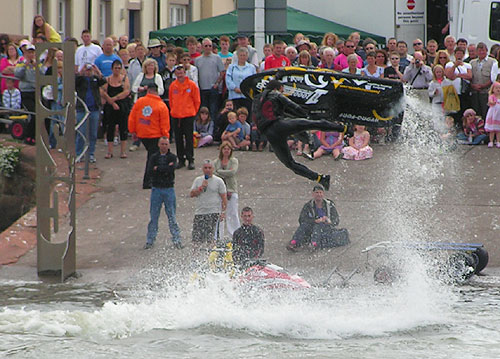 A commentator on the slipway explained the stunts across the P.A. system as they took place, surrounded by crowds amazed by the height of this aerial manoeuvre by Ant Burgess, in front of the C2C sculpture.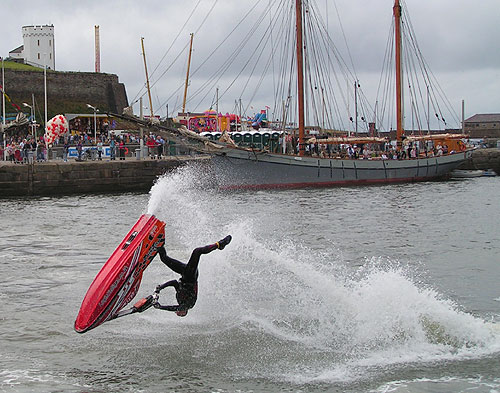 The 3 tall ships in the harbour provided an interesting backdrop to some fantastic stunts such as this one footed roll by Dan Rowan.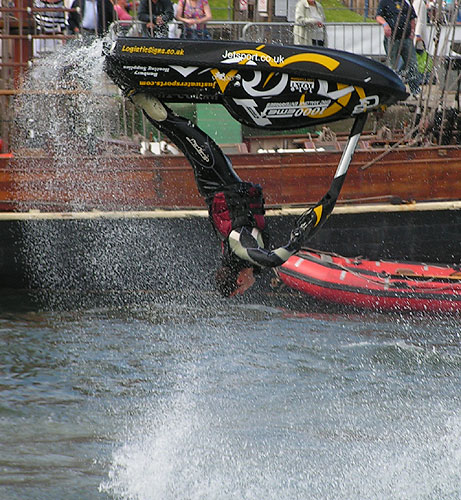 Ant Burgess upside down whilst doing a back flip - a stunt he is able to repeat three times in succession.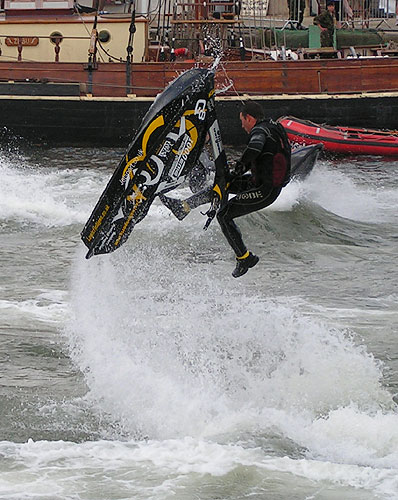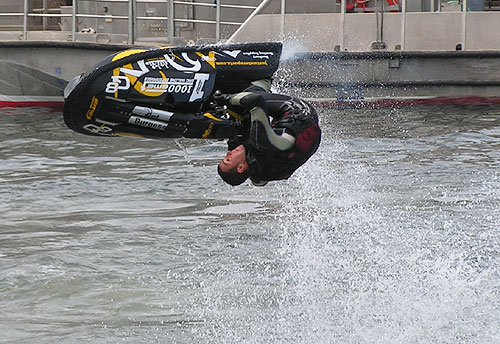 Ant Burgess doing a barrel roll at the festival which he did many times throughout the Whitehaven festival.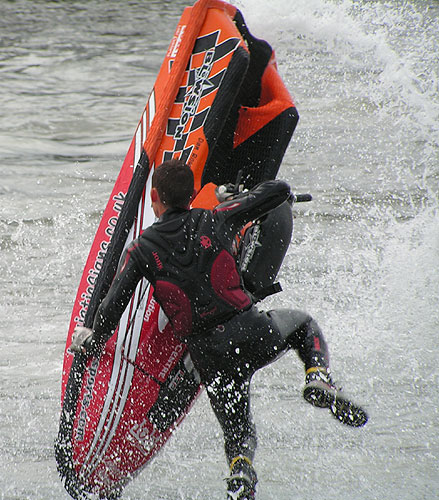 Seeing the difficulty of these tricks and the consistency with which they managed to repeat them so many times over the weekend, it is hardly surprising to find these guys are some of the best in the world with British and World titles in freestyle competitions.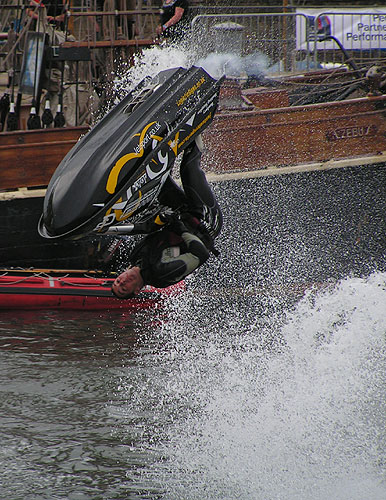 Return to Western Lakeland Events
External links
the official website of Whitehaven festival 2009 www.thefestival.org.uk
Extreme Actions Sports xtremeaction.co.uk