FESTIVAL NIGHT AIRCRAFT HARBOUR SHIPS
This year the fun-fair was extended with most of the rides on the South Beach area but also the largest mobile Ferris wheel in Europe on the North side along with several large inflatable slides. Also on the North side was a large Marquee for Made in Cumbria produce and stalls wrapped right along the harbour front selling food and promoting various products from food to cars.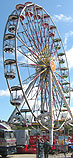 Throughout the weekend street entertainers mingled with the crowds to keep a smile on their faces. Also many people were dressed in costume to add to the atmosphere.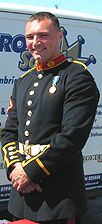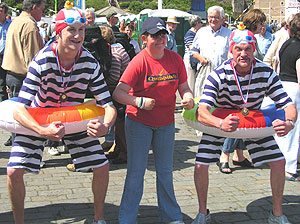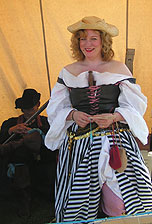 All weekend there were up to three stages with musical acts performing at any one time. There was the CFM stage featuring music and drama, the music-link stage giving exposure to local bands and the main stage which featured everything from solo performances, brass bands and dancing to the ABBA tribute on Friday night.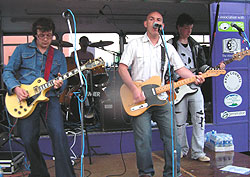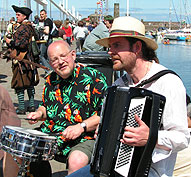 Every hour for the whole weekend there was a fashion show on a catwalk set-up amongst the tall ships. The fashions were provided by local shop Vanilla and the models must be congratulated for working so hard. They seemed to spend most of the festival in a hot tent on the pier; coming out time after time to strut their stuff and looking just as glamorous on each occasion.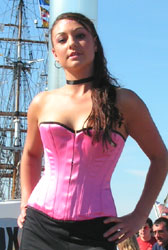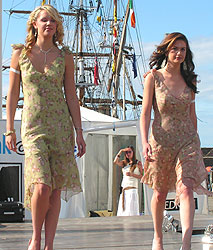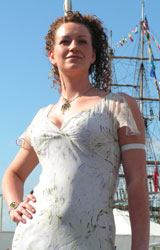 For more fashion photos click here
This year there was also a large screen near the Beacon to relay events and show highlights of things people may have missed.
FESTIVAL NIGHT AIRCRAFT HARBOUR SHIPS
Whitehaven Maritime Festival 2005