FESTIVAL NIGHT AIRCRAFT HARBOUR ENTERTAINMENT
There was 4 tall ships at this years festival. The most impressive was the Jeannie Johnston a replica barque from Ireland. It commemorates the ship built in Quebec that carried Irish emigrants away from the Great Famine in the mid 1800's.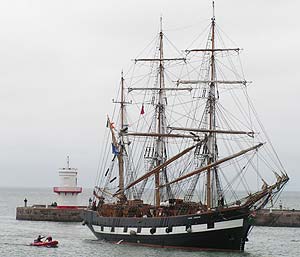 Returning to Whitehaven was Tall Ship Zebu a square-rigged vessel from Liverpool, built in Sweden in 1938.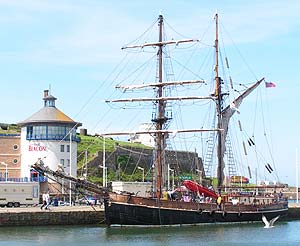 Another first time visitor for the festival was the Kathleen and May. Different from the previous tall ships that visited the harbour by being a 3 masted schooner she has a rig more akin to a modern yacht. She was originally called the Lizzie May when launched in the late 19th century. Later, fitted with engines, she carried on trading along the coast up until 1960 and had visited Whitehaven many times.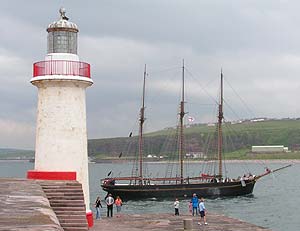 The final tall ship was the French brigantine the Jean de la Lune originally built in Brittany for fishing.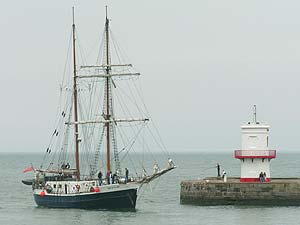 The Royal Navy provided two of their fast patrol vessels for the festival.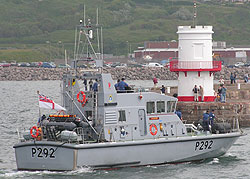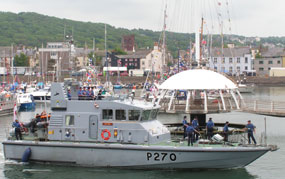 The harbour has of course now become a thriving marina packed with yachts. Some of these took place in a regatta just outside the harbour.

FESTIVAL NIGHT AIRCRAFT HARBOUR ENTERTAINMENT
Whitehaven Maritime Festival 2005