FESTIVAL SHIPS AIRCRAFT HARBOUR ENTERTAINMENT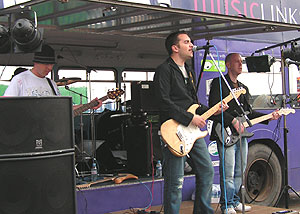 Friday night kicked off the festival with a proms concert in St. Nicholas gardens to tie in with the commemoration of 60 years since the end of the war. Back at the harbour were 2 stages; One featuring local bands such as The Influence who did a great set, and the main stage featuring more mainstream acts such as Amanda Tinkler who performed superbly several modern classics.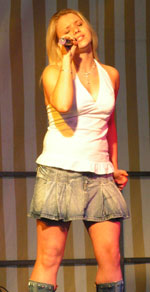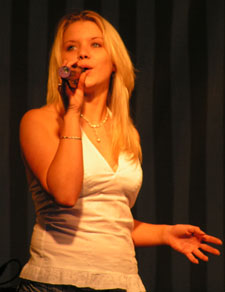 The ABBA tribute band was the main event of the night and their accurate renditions of all the hits plus a sense of humour maintained a large crowd throughout the only rain of the festival weekend.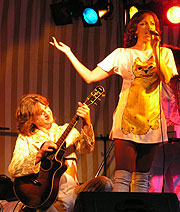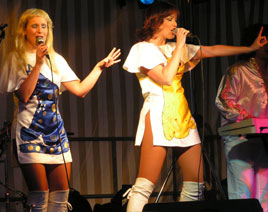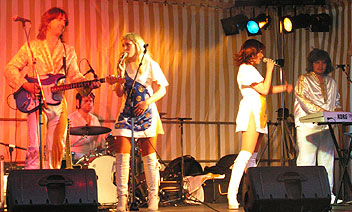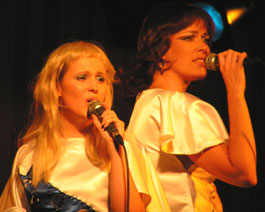 Saturday nights music included songs from the swing era performed by the RAF band which featured some good singers. The street performers were still around the harbour and as dusk fell this juggler was a hot act to follow.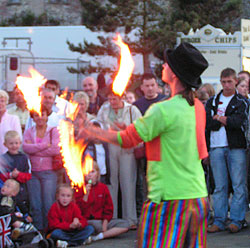 The evening finished with some of the biggest fireworks Whitehaven has seen. The arms of the outer harbour were closed off to the public as two lorry loads of fireworks were transported to the ends of each pier. They had to be so far away as the bursts were huge. With the tall ships lit up, and the crows nest and wave sculpture illuminated, the fireworks completed the effect as the whole sky was splattered with light and colour and reflected in the water below.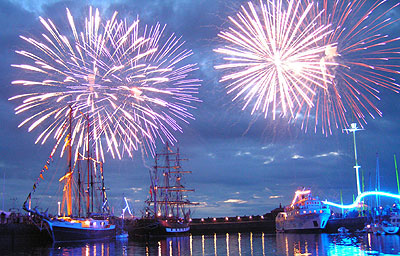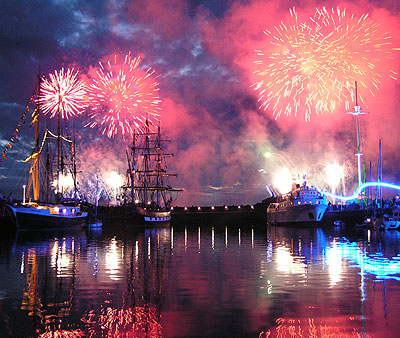 FESTIVAL SHIPS AIRCRAFT MUSIC ENTERTAINMENT
Whitehaven Maritime Festival 2005