FESTIVAL NIGHT AIRCRAFT SHIPS ENTERTAINMENT
Once more the British Jet-Ski Display Team entertained the crowds around the harbour throughout the weekend. Showing mastery of these high speed vehicles within the confines of the inner harbour they jumped in the air and plunged into the water over and over again to thrill the crowds.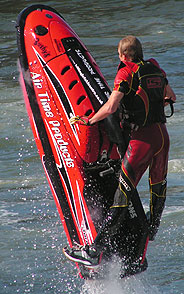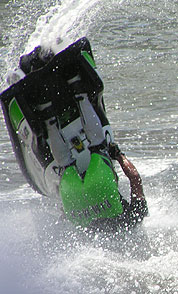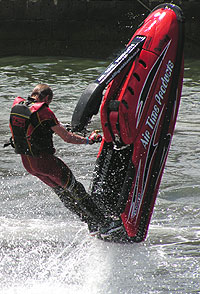 Two larger lifeboats along with two inflatables and Seaking helicopters from the Navy and RAF produced great displays of rescue techniques at sea. They dropped men in the water and then took them aboard rescue vessels and winched one into the helicopter. They also used the helicopter to transfer men from the boats.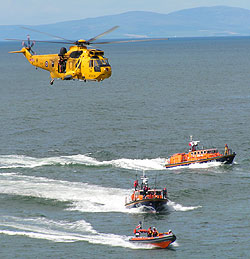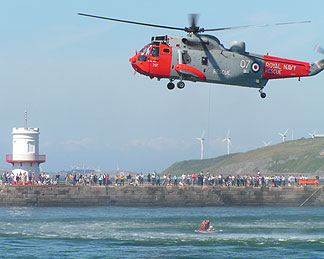 Two high speed police boats buzzed around the harbour along with the lifeboats helping to ensure the safety of the weekend.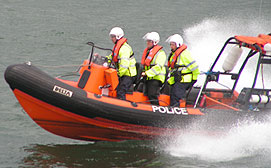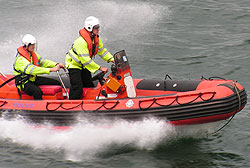 The RAF not only provided entertainment on land taking over a car park where they had cleverly landed this hawk jet which people could sit in, whilst its operation was explained. There was also a Tornado cockpit and a Red Arrows simulator, shooting ranges and a missile launcher.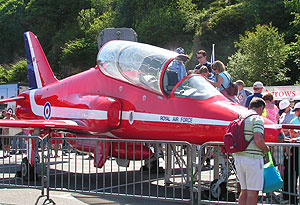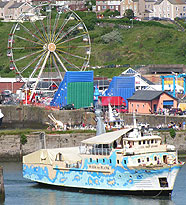 The theatre ship Fitz Caraldo also visited the harbour and this jovial bunch of pirates scared the lives out of the crowds by letting off cannon from their static mock ship on the end of the Lime Tongue.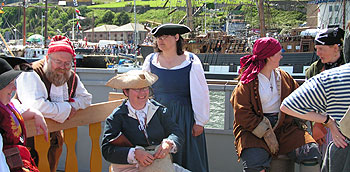 FESTIVAL NIGHT AIRCRAFT SHIPS ENTERTAINMENT
Whitehaven Maritime Festival 2005