SHIPS NIGHT AIRCRAFT HARBOUR ENTERTAINMENT
Whitehaven Maritime Festival 2005 was the best yet, with more events and attractions than ever before. It is estimated the crowds reached a quarter million over the weekend with people from all over the country and abroad. This was boosted by the 200th anniversary of Trafalgar and a procession by military veterans commemorating the end of WWII 60 years ago.

Four tall ships moored on the Sugar Tongue, the marina was packed with all sorts of craft and the Royal Navy provided two fast patrol vessels. The theatre ship Fitz Caraldo also paid a visit.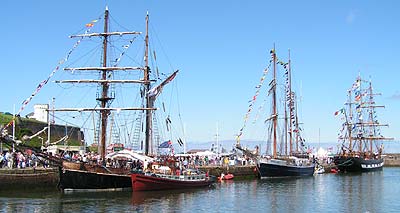 The aerial shows were stunning with the Red arrows and Battle of Britain memorial flight on the Sunday plus a Tornado and the Utterly Butterly bi-plane wing walking display on both days.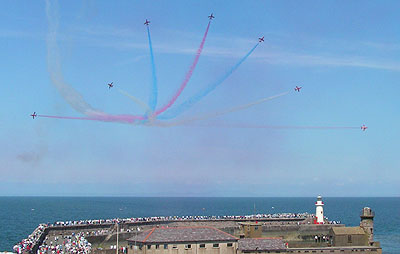 The festival started this time on the Friday evening, with two music stages; one featuring the ABBA tribute band and the other local rock and Indie bands - plus a proms concert in St. Nicholas gardens for the more classical taste and a small firework display.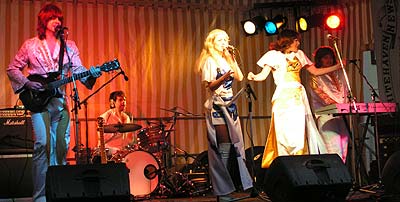 SHIPS NIGHT AIRCRAFT HARBOUR ENTERTAINMENT
Whitehaven Maritime Festival 2005